2018 Privacy Tech Vendor Report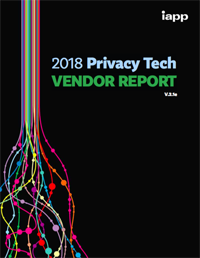 With new and robust compliance requirements set forth by the EU General Data Protection Regulation now in effect, more than 100 new and established companies are now part of the privacy technology menu, and this is growing by the day. This latest version of the 2018 report contains 192 vendors, more than doubling the amount of vendors in just one year. Not to be outdone, existing vendors have also built out new privacy technology services in the last year, making for a rich marketplace.

2017 Privacy Tech Vendor Report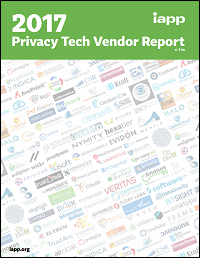 In the IAPP 2017 Privacy Tech Vendor Report, the IAPP has identified companies offering privacy technology solutions and loosely categorized the types of solutions they offer — from assessment managers to data discovery tools. The report also includes insight from a number of leaders within some of these companies to better understand where the market is trending and what privacy pros can do to become "champions" for new technology that can help overcome challenges, both for the privacy office and the enterprise as a whole.