Find Clarity
At the Congress
You've heard about the GDPR, you've talked about the GDPR, now you're ready to do something about the GDPR.
The IAPP European Data Protection Congress 2017 takes a solution-focused approach with GDPR-oriented programming to help you devise and execute a compliance strategy.
At the same time, we'll keep you up-to-date on other key privacy issues. Non-GDPR sessions will address privacy by design, a fresh look at privacy impact statements, data breach bootcamp, mHealth, Privacy Shield, big data, profiling, data retention policies and more.
Sessions Focused on Today's Issues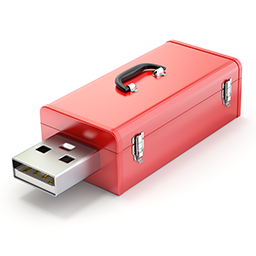 Learn how your policies and codes of conduct can make compliance simpler.
Know how to give the right – and accurate – answer when your CEO asks this question
Can the EU create value by exporting its data protection values through 'adequacies'?
Conference Hotel and Venue
The Congress returns to Square Brussels Meeting Centre in the city's Mont des Arts, convenient to historical and cultural attractions and offering a broad view of the cityscape.   
Discounted room rates are available. Offer expires Monday, 9 October 2017.
Square – Brussels Meeting Centre
Glass Entrance
rue Mont des Arts
B-1000 Brussels
Tel: +32 02.515.1300
Get directions. On-site parking is available.
Keynote Speakers
Historian, Executive Director of the Berlin-Hohenschönhausen Memorial Foundation
Photo: Gedenkstätte Berlin-Hohenschönhausen/Arthur Schmidt
As the public policy debate rages regarding just how much surveillance is enough, Hubertus Knabe offers the perspective of history as he explores the methods of the East German Stasi and recalls his own attempts to smuggle banned books into East Germany.
MEP, Group of the Progressive Alliance of Socialists and Democrats
All eyes will be on MEP Lauristin as she serves as rapporteur for the EU's new ePrivacy Regulation, which some people think will have more impact than the GDPR.
Networking
From casual encounters to formal events, the Congress offers constant opportunities to connect with fellow privacy professionals. Check out the full schedule of networking activities.
Want to Know More? Let Us Keep You Informed
Thank You Sponsors!
Platinum Sponsor
Palladium Sponsor
Gold Sponsors
Silver Sponsors
Other Conferences
Privacy. Security. Risk. (P.S.R.) is coming to San Diego this year, bringing you the best of security and privacy in one brilliant conference. We can't wait to announce the program in June...and if you can't wait either, don't! Early registration for the workshops and main conference will open in May.