Iron Mountain has announced the release of its Iron Mountain Cloud Archive, a "pay-as-you-use" tool that grows in along with the amount of data users store offsite. Designed for both short- and long-term storage, the Cloud Archive protects data in Iron Mountain's secure facility in Pennsylvania. The Cloud Archive further boats an EMC Elastic Cloud Storage and global accessibility. Quotes are available by request.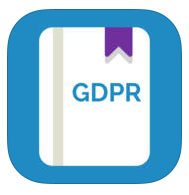 From DPOrganizer, this free app contains the most recent iteration of the General Data Protection Regulation, broken down by chapter, for users' "instant access." 
Acxiom Marketing Analytics Environment

Marketing Analytics Environment from Axciom boasts a "privacy-safe, closed-loop" analytics system that allows marketing professionals to access front- and back-end user data in a secure environment. Further details available by request.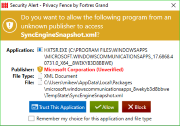 Free program Privacy Fence looks to protect untrusted applications from insidiously accessing user information. Upon installation, Privacy Fence scans the user's computer to compile a list of trusted files from commonly used places — Music, Pictures, etc. — by which it backchecks other incoming files to ensure malware isn't installed.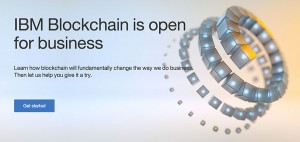 A remix of sorts from the Bitcoin model, IBM's Blockchain network employs blockchain security techniques in its cloud systems, allowing users to share data of all types — not just financial information — safely. It also permits users to cut the time it usually takes to solve security problems. Free trials are available on the IBM website. 
1 Comment
If you want to comment on this post, you need to login.
comment Karn Jani • May 24, 2016

Courtney,
I believe the EDPS app is a better option then the GDPR app considering the fact that it comes from the official Supervisor.