Last Updated: October 15, 2021
The California Consumer Privacy Act went into effect Jan. 1, 2020, and enforcement by California's Office of the Attorney General began July 1, 2020. The California Privacy Rights Act ballot initiative passed in November 2020, with the majority of its provisions becoming operative Jan. 1, 2023.
There are bills pending in the California Legislature that would amend the CCPA and/or the CPRA or otherwise impact how organizations understand or approach each law, as noted in the IAPP's updated "CCPA-/CPRA- Related Legislation Tracker." The grid includes the bill number and a brief summary of the proposed legislation, as well as the status and last legislative action. According to the 2021 legislative calendar, Sept. 10 is the last day for bills to be passed in each house, and Oct. 10 is the last day for Gov. Gavin Newsom, D-Calif., to sign or veto bills.
We will continue to update this tracker as there is new activity and welcome the assistance of IAPP members. Please let us know at research@iapp.org if there are additional CCPA- and/or CPRA-related bills we should be following.
---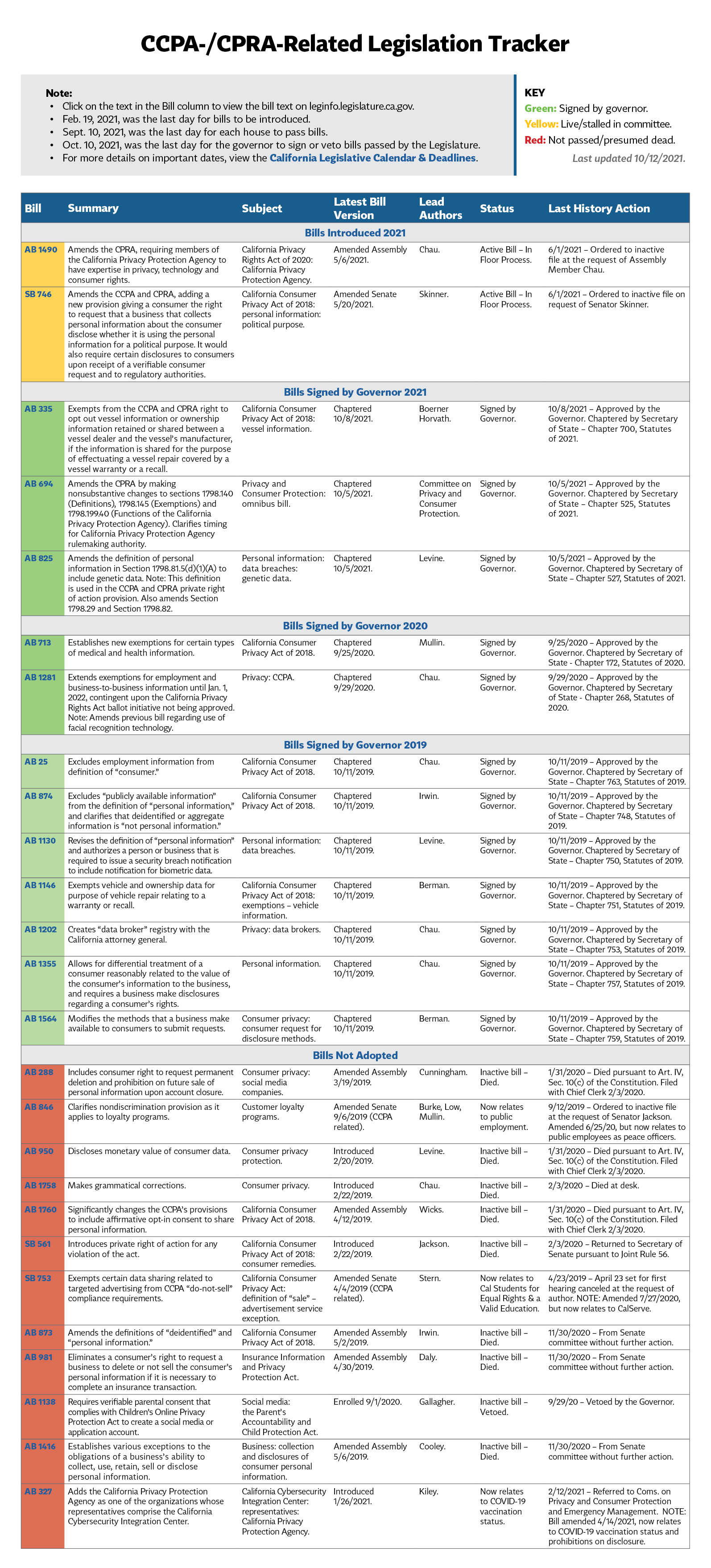 ---