Some celebrate Data Privacy Day by changing their passwords. Others lament the fact that their information has become so topical that keeping it safe has gotten itself its own holiday. Privacy pros? They mingle, celebrating the field at this January's Privacy After Hours.
Below is a recap of some of the evening's festivities across the globe. Try not to be too envious of the privacy-anchored bashes taking place everywhere from Hong Kong to Boston, Ottawa to Germany, for the Heidelberg's first ever Privacy After Hours event.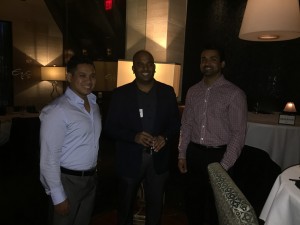 Host: Avani Desai, CIPP/US; Brightline
Location: Orlando, FL
"What could be better than networking and brainstorming with some of the top local privacy professionals in Central Florida on National Privacy Day?" Said Desai. "Privacy and security concerns are truly at the forefront of each of their companies every day."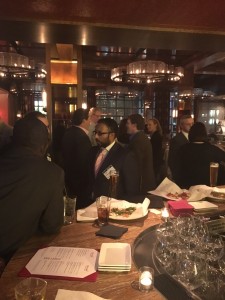 Host: Heather Sussman, CIPP/US; Ropes & Gray 
Location: Boston, MA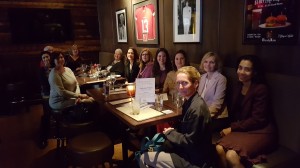 Host: Willa Morgan, CIPP/US; Maricopa County Community College District and K Royal, CIPP/E, CIPP/US; CellTrust
Location: Scottsdale/Phoenix, AZ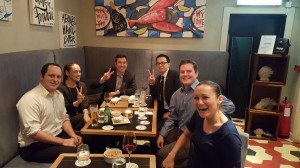 Host: Maxwell Leveson, CIPP/E; Wells Fargo
Location: Hong Kong
Host: Michael Morgenthaler, CIPP/E, CIPT; SAP SE
Location: Heidelberg, Germany
"It was the first privacy network in the Rhine-Neckar-area, but with the colleagues coming down form Rhine-Main, it was a small, but interesting inspiring event with good discussions," said Morgenthaler. "We'll do it again!"
Host: Sabina Jausovec Salinas, CIPP/US, CIPT; Rackspace  and David Shultz, CIPP/US; PrivacyWrites.com
Location: San Antonio, TX
Host: Anne-Marie Hayden; Office of the Privacy Commissioner of Canada
Location: Ottawa, Ontario, Canada
"We love doing this event in the nation's capital and people seem to really enjoy attending as well – this time, we had over 60 participants representing a variety of sectors, from the public and private sectors, the legal community, the ATIP community, academics, some students, and staff (past and present) from our office," Hayden said. "It's a great way to connect and share perspectives in a fun and casual atmosphere. We're already looking forward to the next one."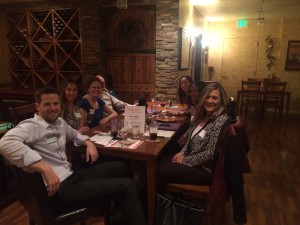 Host: Jennifer Burton, CIPP/E, CIPP/US
Location: San Diego, CA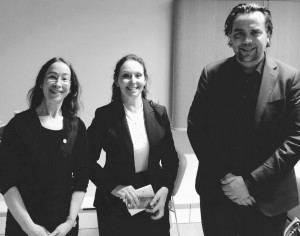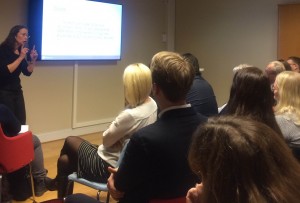 Host: Karen Lawrence Oqvist, CIPM, CIPP/E, CIPT; Privasee
Location: Stockholm, Sweden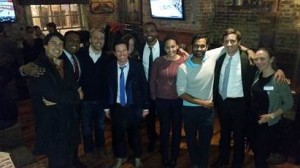 Host: Ilunga Kalala, CIPM, CIPP/US; Kelley Drye & Warren
Location: Washington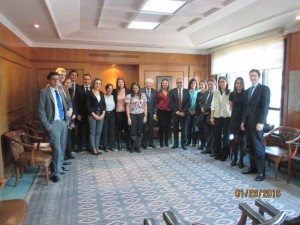 Host: Luz Helena Adarve Gomez; Cardenas & Cardenas
Location: Bogota, Colombia 
Glasses raised in honor of our volunteers and contributors for making this special Data Protection Day Privacy After Hours go off without a hitch. Cheers!
Want more details about Privacy After Hours? Get them here. Curious when there's a get-together in a city near you? Review the upcoming event schedule here. 
Member Engagement Coordinator Amanda Charbonneau, CIPP/US contributed to this report.
Comments
If you want to comment on this post, you need to login.