GDPR Compliance Help Is Here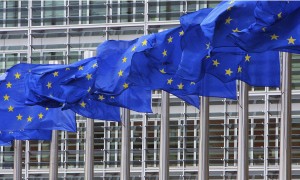 The IAPP's list of guidance documents offers links to pdfs, organized by topic, from the Article 29 Working Party, various data protection authorities, law firms, consultancies and more.
About the Section
Privacy law pros gather here
This is where privacy lawyers, including practitioners and judges, academics and students, find the resources they need to discover, discuss and debate the latest legal developments, such as CJEU and Supreme Court jurisprudence; international, federal and state court decisions; new legislation, legislative bills and more.
For members, the Privacy Bar Section is the hub of activities, including programming, publications and networking opportunities for privacy law developments in the U.S., EU and around the globe.
Message from the Chair
The Privacy Bar Section hosted a sold-out event at the Washington, D.C. offices of Hogan Lovells on Friday, April 21, following the Global Privacy Summit. The second annual Privacy Bar Forum featured content developed by the Privacy Bar Section for its lawyer members and offered excellent networking opportunities as well.
 Topics included a panel discussing the past, present and future of privacy law practice, featuring Robert Belair, Tonya Forsheit, and Eduardo Ustaran. The speakers encouraged lawyers entering the rapidly-changing field to continue to read and learn, to be aware of legal developments around the world, and to be good lawyers first – the privacy part will come!
 Emilio Cividanes, Janis Kestenbaum, Divonne Smoyer, and Marc Zwillinger provided insights on working with state and federal privacy regulators, including advice to meet with state regulators before an incident happens if possible to ease communication and facilitate understanding in case of a breach.  Professor Danielle Citron then led a conversation with Connecticut Attorney General George Jepsen, who agreed that open communication lines makes life easier for companies and regulators alike, stressing that his office cares about consumer protection and business development and tries to balance them both.
The Privacy Bar Section is poised to become a networking hub for attorneys seeking to find foreign counsel to help their clients navigate global legal privacy issues. The IAPP hosts several conferences throughout the year and around the world, and by 2018 will program many of them with Privacy Bar Section sessions. We hope that our attorney friends outside the United States will continue to join the Privacy Bar Section and help us grow the network of privacy lawyers globally.
 Christopher Wolf, Chair
IAPP Privacy Bar Section
Join Us
Looking to join an IAPP Section? Great. It's easy and affordable, and IAPP section members get access to tons of great benefits. Benefits that include a boatload of networking opportunities and specialized content, plus access to ongoing web conferences, exciting special events and a lot more. 
It's all waiting for you, so don't put it off.
Advisory Board
Privacy pros at the helm
Guiding the Privacy Bar Section, the Advisory Board—chosen from your nominations—represents a diverse group of leaders with a broad range of privacy law expertise.
Meet each of them now.