About the Section
Privacy law pros gather here
This is where privacy lawyers, including practitioners and judges, academics and students, find the resources they need to discover, discuss and debate the latest legal developments, such as CJEU and Supreme Court jurisprudence; international, federal and state court decisions; new legislation, legislative bills and more.
For members, the Privacy Bar Section is the hub of activities, including programming, publications and networking opportunities for privacy law developments in the U.S., EU and around the globe. IAPP section members get access to tons of great benefits. Benefits that include a boatload of networking opportunities and specialized content, plus access to ongoing web conferences, exciting special events and a lot more. 
Upcoming Events
Great stuff is happening—check it out
KnowledgeNet Events
Be on the lookout for upcoming KnowledgeNet Chapter meetings that features Privacy Bar Section content.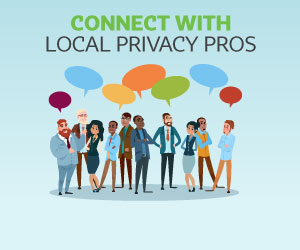 • San Francisco Bay Area and Silicon Valley: February 11
Don't see your city? Volunteer to speak at an upcoming meeting or donate a meeting space!
GDPR Compliance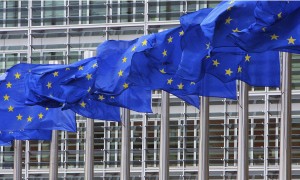 The IAPP's list of guidance documents offers links to pdfs, organized by topic, from the Article 29 Working Party, various data protection authorities, law firms, consultancies and more.
Advisory Board
Privacy pros at the helm
Guiding the Privacy Bar Section, the Advisory Board—chosen from your nominations—represents a diverse group of leaders with a broad range of privacy law expertise.
Meet each of them now.
Stay Connected!
Member Directory
Use the Privacy Bar Section search filter in the Member Directory to connect with fellow section members. Not opted in? No problem! Visit your Member Directory Preferences in your MyIAPP portal to make any edits.
Listserve
Join the Privacy List—just for IAPP members. Click here to join!  Stay in touch, get advice, swap ideas—simply e-mail privacylistserv@iapp.topicbox.com once you're subscribed.
Privacy Law Specialist
The IAPP is accredited by the American Bar Association to certify lawyers in the specialty area of Privacy Law. U.S. attorneys who meet the IAPP's rigorous specialist designation requirements may be permitted under their state's rules of professional responsibility to advertise their specialization in privacy law.
The next submission period to become an ABA-accredited specialist ends March 31, 2020.
Get involved!
Want to become more active in your section? Check out section specific volunteer opportunities below:
• Privacy Bar Section Meet-Up Host
• Privacy Bar Section After Hours Host
• Privacy Bar Advisory Board Member
To find out more information on these volunteer opportunities and how to apply, visit the Volunteer page. 
Getting started in privacy law?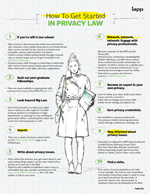 This tip sheet from the IAPP offers ideas on how to increase your knowledge, visibility and marketability as you get started with a career in privacy law.
Click the image to download
(PDF 4.2M)
California Privacy Law (Third Edition)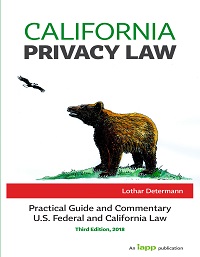 Lothar Determann, Partner at Baker McKenzie, has published the third edition of his California Privacy Law book. Gain practical guidance, and essential, in-depth information on California and U.S. federal privacy law; how the laws apply to companies in other states and countries; risks and remedies under California and U.S. federal privacy law; how to start and maintain a compliance program and more.