The call for speaking proposals is open!
Do you have expertise to share on the Summit stage?
The recent Global Privacy Summit 2018 left the data protection community abuzz with big ideas, practical solutions and valuable new connections. We're still riding the wave here at the IAPP, and preparations are underway for the 2019 event.
Are you eager to expand your professional profile and elevate your organization?
We are now accepting speaking proposals for the Global Privacy Summit 2019, and we want to hear from you. Visit our call for proposals site for the details.
Looking for presentations from Summit 2018? They're accessible in Past Conferences.
Check out the 2018 recap below to see what you, as a potential 2019 speaker, could look forward to.
Recap: Global Privacy Summit 2018
A Monumental Conference for A Profession at Crossroads
Our work is deeply human. Data is the new oil. The most expensive thing in the world is trust.
These are just a few of the memorable takeaways from the IAPP's most successful event ever. Summit delivered some serious perspective, and serious inspiration for a groundbreaking year ahead. You know the work of privacy pros is important. Now the rest of the world is taking notice, too.
From the main stage to the podiums of breakout sessions, leading voices from the EU and worldwide reminded attendees the purpose of new regulations—GDPR, ePrivacy, and others—is a human one. Many countries are declaring that individuals have fundamental privacy rights, and those rights should be protected. In fact, the ePrivacy Regulation "is about freedom, justice and equality as basic principles for a free and democratic society," explained keynote speaker MEP Birgit Sippel.
Check out the wrap-up from the IAPP Publications Team:
Powerful Keynotes Shook the Foundations
Social Activist, Writer, Public Speaker
Photography Credit: Damon Winter/The New York Times/Redux
Addressing such topics as survival, resilience, digital reputation and equality, Lewinsky shared firsthand perspective on private shame as a very public and in-demand online commodity. Her inspirational take-home for attendees: shame cannot survive compassion.
MEP, International Trade, TiSA Rapporteur
The vice president of the European Commission challenged conference attendees, "Do you want to be a standard maker or a standard taker?" MEP Reding oversaw the original drafting of the GDPR. Now, as MEP she oversees the EU's position in global trade, including the digital economy.
Writer, Broadcaster, Journalist, Documentary Filmmaker
Ronson, author of "So You've Been Publicly Shamed," examined the anxieties of social media and the way the internet is changing everything. In a keynote packed with startling examples, he described the global fascination with shaming as "toddlers crawling toward a handgun."
Professor, Columbia University; Contributing Editor, Financial Times
To look forward, we must know the past. Such is Simon Schama's specialty—and he delivered a chilling snapshot of the state of the world today, and its significance. "Real history is not for the faint hearted," warned Schama.
MEP, Group of the Progressive Alliance of Socialists and Democrats
The rapporteur for the EU's new ePrivacy Regulation took the stage and greeted the crowd with a simple, yet worrying declaration, "We need to talk." The basis of her talk? Privacy is about freedom, justice and equality in the 21st century. And it's all of us—the privacy pros—at the helm.
Summit Ripples Across Social
 

.@BirgitSippelMEP is scaring the bejesus out of @PrivacyPros at #GPS18: "Listen carefully here in the room and out on Twitter," fact you all keep complaining about consent suggests you have a big compliance problem "come May."

— Joseph Jerome (@joejerome) March 28, 2018

 
 

A quick summary of the excellent conference @PrivacyPros D.C. with (in my opinion) speaker's prize for MVS (Most Valuable Speaker) going to @DPCIreland whose talks were packed out and feedback consistently excellent. Thank you to everyone for making this a wonderful event. https://t.co/AtnQhCJAFe

— kate colleary (@maddenista) March 29, 2018

 
 

Great @jonronson keynote at #GPS18 calling for more empathy and curiousity on social media instead of instantly judging people online. Always important to be reminded of the human side of privacy.

— Daniel Florian (@d_florian) March 27, 2018

 
And the Award Goes To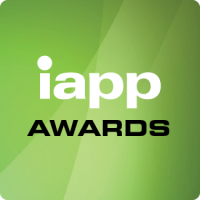 The IAPP's Leadership and Vanguard Awards are presented to pioneers and innovators in the field of privacy. We were honored to present the 2018 awards at a special morning ceremony. 
Lorrie Faith Cranor, CIPT
Henriette "Jetty" Tielemans
Blockbuster Breakout Sessions
Believe it or not, the GDPR wasn't the only topic on everyone's agendas, but you'd be forgiven for thinking so from its standing-room-only crowds. Attendees also got a big serving of HIPAA, data security, emerging tech (will today's blockchain be tomorrow's dial-up?), a conversation with Max Schrems, and a panel discussion with officials from the Department of Justice.
GDPR 2.0
Helen Dixon, Commissioner, Office of the Data Protection Commissioner of Ireland, and moderator Ruth Boardman spoke to a packed room about GDPR preparation and the daunting reality of non-compliance fines.
Department of Justice Perspective on Key Surveillance Controversies
Straight from the DOJ, this hot session streamed live on C-Span. Two long-time, leading Department of Justice officials discussed a range of current criminal and national security surveillance issues and the privacy considerations behind them.
Shamelessly Scraping the Web: The Ethics of Collecting Data from Public Profiles
What timing, right? With Facebook and Cambridge Analytica making headlines during the Summit, this session couldn't have been more relevant.
Stay in the Loop
Don't want to miss out on Summit 2019?
Other Conferences
Certification Training October 16-17
Workshops October 17
Conference October 18-19
Austin
P.S.R. is a one-of-a-kind conference that brings together the best of the best in privacy and security, with innovative cross-education and stellar networking. P.S.R. provides technical solutions to privacy concerns and helps you to see beyond your role so you can excel in your role.
Certification Training 26-27 November
Workshops 27 November
Conference 28-29 November
Brussels
Your source for European data protection policy debate, multi-level strategic thinking and thought-provoking discussion.  The Congress delivers thought leadership, a thriving professional community and unrivalled education.
Certification Training April 30-May 1
Active Learning May 1
Conference May 2-3
Washington, DC
The world's premier privacy and data protection conference focuses on international topics, policy and strategy. Recognized as a leading forum for discussion, the Summit features expert speakers and top regulators, and delivers unmatched education and networking opportunities.