Everything We Imagined—and So Much More
The Summit did not disappoint! More than 3,000 privacy professionals answered the call. To engage. To lead. To contribute. To get involved.
Watch our keynotes' calls to action
Applying for MCLE credits? Find out what you need to know to make sure you get your credit.
Phenomenal Keynotes
Journalist
The man who brought us Edward Snowden continues to shed light on how governments watch their citizenry.
Author, The Rise: Creativity, the Gift of Failure, and the Search for Mastery
A curator and creative, Lewis has discovered that privacy and a safe place to experiment are vital to the making of great art.
Anne T. and Robert M. Bass Professor of Government, Harvard University
Professor of the most popular course in Harvard's history, "Justice," Sandel explores ethical dilemmas around the world—including the data collection world.
Senior Vice President, General Counsel, Google
As general counsel at Google, Walker grapples with some of the toughest data use and collection dilemmas of our day.
CEO, Videre Est Credere
Yakobovich flips the power dynamic of surveillance on its head, using video cameras to document human rights abuses by governments.
ICYMI: Session Highlights
The Bureau of Consumer Protection's Jessica Rich discussed her enforcement priorities with Omer Tene, and announced that the FTC will be issuing guidance on cybersecurity and providing data security training.
U.S. Constitutional scholar Jeffrey Rosen debated the Right to be Forgotten with the European Commission's Paul Nemitz, with a closing question from the Spanish DPA.
The Regulators' panel saw the FCC's Travis LeBlanc announce that they have joined GPEN, the global group of privacy regulators.
EDPS Giovanni Buttarelli discussed his brand-new five-year plan, saying his office will be more transparent, creative and dynamic.
Game changers like JC Cannon, Jim Halpert, Evan Selinger, Lorrie Cranor and Zeynep Tufekci discussed new concepts in cybersecurity, creepiness, password best practices and the difficult questions for democracy and human agency being raised by continuous data collections.
Laurie Frick and Tanja Hollander brought beautiful art to the discussion of how data can be visualized and conceived.
Off the Charts Networking
The Summit took networking to a whole new level. The fabulous Privacy Bash was just the tip of the iceberg.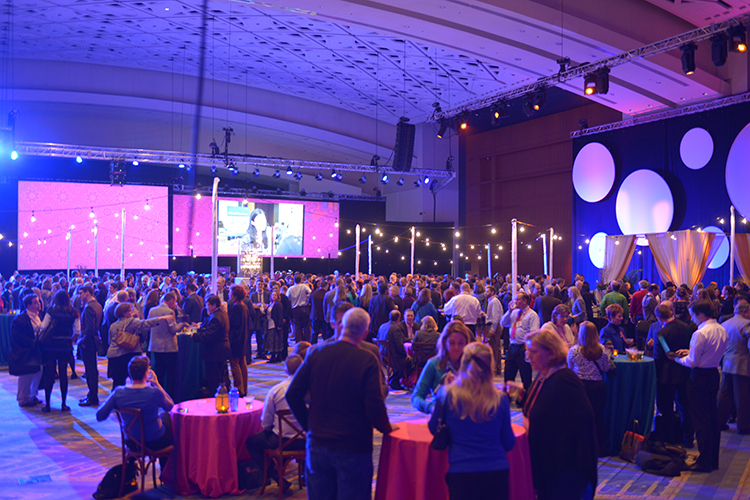 "There's an amazing depth and variety of information on all aspects of privacy and data security."
Don't Miss a Minute of Next Year's Event. Let Us Keep You in the Loop:
Other Conferences
The Series brings you in-depth training and the latest updates with two of its most popular programs: Government and FTC and Consumer Privacy. Check back for details.
The Congress is the leading forum for thought-provoking discussion on the latest developments in European data protection. Full programme now available, learn more now.