IAPP Official Training Partners
Interested in becoming an IAPP Official Training Partner? Click here.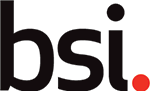 BSI
Dublin, Ireland
London, England
BSI Cybersecurity and Information Resilience is the centre of excellence for training in Dublin, Ireland offering a range of information security and compliance courses such as CIPP/E, CIPT, CIPM and many more. BSI CSIR also provide expertise on identification, protection, compliance and management of information through a combination of consultancy, technology & research across industry sectors and business functions.
Certiadria
Adriatic
Certiadria is international IT education and certification company, established and based in Adriatic region. Our aim is to be a one stop shop for IT training and certification by offering world class quality training by certified instructors while including certification at the end of every training. Our product portfolio includes Microsoft, Adobe, Autodesk, Quality Assurance, ToonBoom, DASA DevOps and lately IAPP's CIPP and CIPM training delivered by an instructor with 20 years' experience in the data protection industry (ex CEO of state Directorate for Personal Data Protection).
CierraTEC
United States
CierraTEC is an IT consulting and education services company. We offer a range of Learning & Development courses in IT Service Management, Information Security, and Enterprise Governance of IT. Our trainers have consulting experience utilizing the different frameworks in multiple industries. This consulting experience ensures that our trainers have relevant and engaging real-life scenarios to use as examples. They maintain continuing education regularly in order to stay abreast of industry changes.
CMC Training & Consulting, Inc
United States
Established in 1997, CMC Training & Consulting Inc. is a leading provider of IT professional training, curriculum development and IT consulting services to private and public-sector agencies. CMC has offices in San Francisco and Boston and provides training throughout the US.
More about CMC Training & Consulting, Inc
CyberDefenses
United States
CyberDefenses is the only security services firm that integrates cyber security oversight, comprehensive managed services and cyber security training to be a threat hunting leader. Drawing on our deep roots in military cyber security, Big 5 consulting firms and Fortune 500 companies, our team has the expertise, experience and credentials to shield customers against cyber threats. Our services portfolio represents our holistic approach to security with offerings that include security oversight, identity management, monitoring, managed threat detection and incident response as well as certification and skills training.
Datalynx
Switzerland
Datalynx is a provider of IT Solutions and Services. These include advising clients in the Governance, Risk and Compliance areas. We provide IT Solutions and Application Services as well as Managed IT Services primarily in Infrastructure Services. Through our IT Training Academy we develop and deliver training for our Clients across all our IT Solutions and Services.
Deloitte Romania
Romania
Deloitte Academy has the mission to train specialists and experts in area such as: Cyber Security, Audit, Tax, Legal, Consulting . Our role is to promote and increase level of knowledge and expertise among our customers and partners, respond to current market needs and anticipate future needs.
All Deloitte Academy instructors are, above all, practitioners in the field they teach, sharing the experience and knowledge they have gained in the projects they were part of.
European Institute of Management and Finance (EIMF)
Cyprus
The European Institute of Management and Finance (EIMF) is a leading provider of premium courses, professional and executive education, eLearning and tailored learning solutions with a strong emphasis on the financial and professional services sector. Our comprehensive roster of courses, seminars, workshops and trainings and certifications cover a wide range of subjects including regulatory and anti-money laundering (AML) compliance, privacy and data protection Cybersecurity, risk management, accounting, banking, compliance, taxation, marketing, corporate governance, leadership, law and consulting.
EIMF assists professionals and their businesses to reach their goals by facilitating change and innovation and enhancing their team's professional skills in an ever more dynamic business world. We draw on our strong team of affiliate institutions, as well as expert trainers who are amongst the most experienced and renowned specialists in their fields, to create current, innovative and specialised professional training courses that reflect our passion for excellence and service.
More about European Institute of Management and Finance
Fast Lane Central Europe
Central Europe
The Fast Lane group is the leading provider of IT consulting services and education for the most established, respected and innovative technology companies across the globe (including vendors, their channel and end-user customers). Across the enterprise, we help you thrive in an interconnected reality of digital technology and communications to greatly enhance decision-making, human capital growth and ultimately, customer relationships. We offer a customizable schedule in all major cities, and online attendance options. All of our Security consultants/instructors have at least 5+ years professional work experience, many with government, military & financial organizations. All hold the highest vendor and government certifications.
More about Fast Lane Central Europe
Fast Lane Italy
Italy
Fast Lane Italy is part of the Fast Lane Group, one of the world's leading IT training providers. Fast Lane specializes in high-end technology and business training and consulting. Fast Lane offers complete, authorized training solutions for leading technology vendors, including Cisco, Microsoft, NetApp, VMware, IBM, AWS, Red Hat, Veeam, Barracuda and other major technology providers. In addition to those vendor's standard curricula, Fast Lane also develops advanced technology, sales and business transformation curricula. Fast Lane's vendor-independent consulting services solve a wide range of issues from conducting preliminary analyses and assessments, to designing future-focused IT solutions.
Fast Lane UK
United Kingdom
Most businesses are contemplating how to leverage the latest technologies to digitalize their IT operations. This digital transformation is occurring on a global basis and Fast Lane have developed a range of enhanced training and consultancy services, contact us today to find out more on how we can help support your company on its digital transformation journey.
Firebrand Training
Get certified at twice the speed through Firebrand's unique accelerated training. Firebrand is your fastest way to learn. Guaranteed. Choose from 400+ accelerated IT & cyber security courses including official IAPP CIPP/E CIPP/M training. Join 65,000+ professionals who've saved more than one million working hours through accelerated learning at our distraction-free training centres across the world.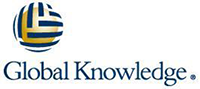 Global Knowledge
Worldwide
Global Knowledge is the world's leading learning services and professional development solutions provider. Global Knowledge's vast cybersecurity training portfolio can help build skills - from the basics to using advanced techniques, prepare for industry-recognized security certifications and administer security infrastructure.
Learn More about Global Knowledge Canada
Learn More about Global Knowledge EMEA
Learn More about Global Knowledge US
ICE Malta
Malta
With a flagship institute in the heart of the Mediterranean, ICE Malta delivers an ISO 9001:2015 world-class study experience to thousands of individuals from all over the globe, employees representing start-ups all the way up to Fortune 500 teams and established international brands who want their employees to become more productive, efficient and progress at the same rapid pace technology continues to evolve. Together with leading brands in learning, ICE Malta empowers students to gain essential industry skills and worldwide recognised certifications by leading technology vendors including Cisco, Microsoft, Adobe, Autodesk, LPI, The Digital Marketing Institute amongst other prestigious brands.
Insoft Services
United Kingdom, Norway, Finland, Sweden and Lithuania
Insoft Services is a training company providing authorised training and consultancy services across EMEA. Understanding of customer needs and training customisation – Insoft Services is able to create a customised course and content that better fits the client's needs. Insoft Services' cybersecurity portfolio will provide expertise on information security, penetration testing, security solutions while certified instructors will help achieve the worldwide recognised certificates.
IT's Privacy
Netherlands
IT's Privacy is a legal advisory company on the field of Law, IT and data protection. IT's Privacy aims to expand and reinforce the network of Privacy Professionals in the north of the Netherlands (Drenthe-Overijssel-Gelderland) by offering IAPP certification courses. IT's Privacy believes that being IAPP certified and connected to other Privacy Professionals, the implementation of the GDPR will improve. Together we can grow to a next Privacy Maturity Level.
JUC
Denmark
JUC specializes in organizing courses, networks, conferences and certification programs in Denmark, Sweden, Norway and Germany. We are experts in legal, business-oriented and managerial courses, networks and conferences.
K Labs
Italy
K Labs is specialized in technological training in the Telco and ICT fields, in particular in the areas of SDN, IP Networking, Datacenter, Cloud Computing, LTE, Mobile Networks, Unified Communication, Multimedia Broadcasting, Optical Networks, Signaling, Fixed and Mobile Access Networks , Radio Planning, Traffic Engineering, Security and Performance Testing.
Learn Valley
Bulgaria
Learn Valley Ltd. is a leading European company, providing learning and knowledge management solutions. Based in Sofia, Bulgaria and with partners across the globe, Learn Valley Ltd. delivers world-class education services to help tackle today's and tomorrow's work challenges.
Learn Valley Ltd. delivers premium open courses on various topics, including contemporary business issues, product management, project management, risk management, supply chain management, ISO, information technology, data science, big data, predictive analytics, gamification, information security, information privacy, information technology, etc.
MGSI
Luxembourg
MGSI is a consulting firm specialised in the field of personal data protection. The company accompanies its clients on their journey to be compliant with the General Data Protection Regulation, namely in terms of legal, organisational and technological compliance. MGSI provides Gap Analysis, Data Processing Audit, Information Security Risk Analysis Services and External DPO as a Service. MGSI also provides Data Protection Trainings, such as IAPP's certifications.
New Horizons at Logical Operations
United States
As Western New York's largest training center, New Horizons at Logical Operations is on the pulse on the latest technology and trends that drive organizations' training needs. With convenient locations in Rochester and Buffalo, NY, New Horizons provides classes on a variety of technical and business applications. We offer in-demand courses in information technology (IT), software applications, project management, professional development/human resources, and more. Because we're local, we understand the needs of business and individuals in our community. Whether you choose to take classes in person or online, you're always welcome to call or stop by.
More about New Horizons at Logical Operations
New Horizons of Prague
Prague
New Horizons of Prague (Czech Rep. & Slovakia) is part of the world´s largest IT & Business training organization, New Horizons Computer Learning Centers. We combine the resources of the world's most innovative IT & Business training company with the responsiveness of a local partner. New Horizons of Prague is providing comprehensive learning solutions and preparing clients for professional certifications from Microsoft, Cisco, CompTIA, (ISC)2, ISACA, EC-Council, Axelos, PMI, IAPP, Vmware, IBM, Citrix, and others. Our trainings are delivered by best in field instructors.
More about New Horizons of Prague
New Horizons Romania
Romania
New Horizons Romania (Computer Learning Center SRL) is a Romanian company who provides training and education in information security, audit and evaluation systems, as well as infrastructure and IT technologies. New Horizons Romania training offer is closely related to the latest solutions to protect information available on the world market and addresses both managers and information security professionals who want to keep up with the latest technologies and solutions.
More about New Horizons Romania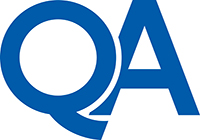 QA
United Kingdom
At QA, we have uniquely positioned ourselves to help solve the Cyber skills gap from our CyberFirst and Cyber Apprenticeship programmes and Cyber Academies to Cyber Challenges that take place in our state-of-the-art Cyber Labs, Training and Certifications and Consultancy for Cyber Security.
We offer end-to-end Cyber training and certifications from Cyber Awareness to advanced Cyber Programmes and solutions. QA only employ world leading Cyber trainers who have the expertise to deliver bespoke Cyber solutions, GCHQ accredited courses and proudly the CyberFirst programme. This is all to support in tackling the UK's National Cyber Security skills shortage.
Reditus Business School
Portugal
Reditus Business School is dedicated to developing training projects that aim to create real value for individuals and organizations. Our action is guided by print on projects we develop a dynamic of transformation, inspiration and motivation in the aspect of personal and professional behavior.
A Reditus Business School está vocacionada para desenvolver projetos formativos que visam criar verdadeiro valor para indivíduos e Organizações. A nossa atuação pauta-se por imprimir nos projetos que desenvolvemos uma dinâmica de transformação, inspiração e motivação na vertente do comportamento pessoal e profissional.
SecureNinja
Washington, DC
SecureNinja provides highly specialized cybersecurity training and consulting services. SecureNinja has trained organizations, corporations, government agencies and the US Military. Our Students can obtain vital career building certifications or take advanced proprietary or customized courses, training centers, online, or your on-site location.
Sensei Club
Community based platform providing training courses in Cyber Security, Cyber Compliance, Cloud Computing and Data.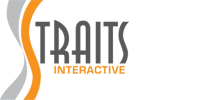 Straits Interactive
Singapore, Malaysia, India, Phillipines and Hong Kong
Straits Interactive helps companies in the ASEAN region develop and align privacy practices to that of international standards. They provide end-to-end compliance services, including include advisory and legal services, checklists, on-site audits, integrated dashboards, training and solutions.
More about Straits Interactive
TechNow
San Antonio, TX
TechNow celebrated 28 years of regularly scheduled global commercial training delivery in 2018. TechNow delivers training tailored to customer operations and requirements. Additionally, TechNow delivers security courses preparing students for certifications from IAPP, ISC2, ISACA, ITIL, SANS, PMI, EC-Council, and CompTIA. Our GDPR courses are delivered by an instructor with over 30 years experience in the security field and instructs over two dozen security courses and their associated certifications. Successful training for GDPR takes an instructor with years of experience helping customers with compliance efforts.
Training Partners
Hong Kong, India, Malaysia, Singapore, Taiwan and Thailand
Training Partners is Asia Pacific's leading learning service and solutions provider. Our extensive learning portfolio for IT and non-IT professionals includes, but not limited to, training and certifications in cybersecurity, information/IT security and various latest IT technologies. We also assist organisations with their talents by means of a consulting methodology to analyse business and training needs, conducting IT skills audit and developing customised training programmes.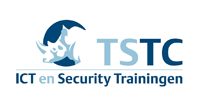 TSTC
Netherlands
As an established training institute for IT and security courses, TSTC strongly believes in the value of privacy training as part of strategic security management and IT security.  
Vermont Panurgy
United States
For over 30 years, Vermont Panurgy has provided information technology (IT) and learning solutions to leading businesses and agencies in Vermont and Northern New England. Our IT services include: 24/7 network monitoring, remediation, anti-virus, data backup, patch management/security management and pro-active maintenance and support. Through our Learning Center, we provide classroom-format training with 150 course offerings including Microsoft Office applications, data privacy and security, graphics and web, technical (e.g., Cisco, Office 365, CompTIA, etc.), and professional development.
Vnohow
Thailand
Vnohow is a multinational strength IT training company founded in year 2005. Our customer base is widespread. We have trained thousands of professionals from many different industries including MNC, banking, government sectors, service providers etc. We are a pure IT Training company offering world-class IT vendor training and certification programs. Due to Vnohow is neutral not subsidized by any system integrators (SI), as a result, most SI companies in Thailand have been working with us and sending their valued customers to attend Training at Vnohow.
Wakaru.
Finland
Wakaru is Nordic leader in professional IT Management trainings. We train IT professionals to manage IT services from privacy, governance, service management and architecture perspectives. We also consult organizations together with our large partner network.
Westcon-Comstor
Belgium, Netherlands, United Kingdom
Westcon-Comstor (WestconGroup Inc.) is a value-added technology distributor of category-leading solutions in Security, Collaboration, Networking and Data Center. We are transforming the technology supply chain through our global capabilities in Cloud, Global Deployment and Services. Through the Westcon-Comstor Academy, you will find a comprehensive range of technical training programs, both certified and non-certified, that extend your knowledge base and expand your capabilities.