IAPP Official Training Partners
Interested in becoming an IAPP Official Training Partner? Click here.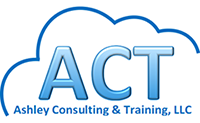 Ashley Consulting & Training, LLC
United States
AshleyTrainingOnline.com a division of Ashley Consulting and Training, LLC which is a professional services firm specializing in Business Intelligence and Data Management. Our social learning platform boasts 400+ classes in an online environment providing participants the opportunity to attend LIVE Instructor-Led classes or engage in immersive self-study. Our training and certification courses are offered in a variety of areas including People, Process, IT and Business Management disciplines. Our instructors are highly qualified, experienced industry professionals with deep understanding in the subjects they teach.
More about Ashley Consulting & Training, LLC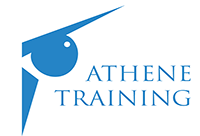 Athene Training
United Kingdom
Athene Training Ltd. was set up by two IAPP Fellows of Information Privacy to address a need in the market; the need for excellent quality training from tutors who have used their skills in the commercial world, to add to the knowledge to be learned from the IAPP training courses. Along with cyber security training courses, Athene Training Ltd prides itself on providing the best training environment in the UK where delegates can equip themselves with the tools to pass the CIPP/E, CIPM and CIPT qualifications, but also to understand data protection and cyber security in the real world.

Boson Training
United States
Boson Training specializes in instructor-led IT training. Our classes are designed to help IT professionals build the skills and knowledge they need to administer networks and advance their careers. Through a combination of lectures and labs, we offer the comprehensive training solutions that individuals and companies need to enhance their IT skills, improve their IT departments, and offer new or upgraded services to customers. Our training programs are designed to help IT professionals maintain or upgrade certification levels, improve the skills needed to excel on the job and advance in their careers.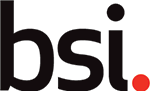 BSI
Ireland, UK, Netherlands, Germany, France, Italy, Hong Kong, Singapore, and South Korea
BSI Cybersecurity and Information Resilience is the centre of excellence for training in Dublin, Ireland offering a range of information security and compliance courses such as CIPP/E, CIPT, CIPM and many more. BSI CSIR also provide expertise on identification, protection, compliance and management of information through a combination of consultancy, technology & research across industry sectors and business functions.
Die BSI Group Deutschland bietet Ihnen eine Vielzahl an Seminaren zu den Themen IT und Datensicherheit. Erlernen Sie, wie Sie Datenschutz für Ihr Unternehmen gewährleisten können, welche rechtlichen Besonderheiten Sie beachten müssen und wie Sie die aktuellen Gesetze effektiv umsetzen. Da sich der Datenschutz entsprechend der sich ändernden Anforderungen stets weiterentwickelt, ist die Aktualität der Datenschutzinhalte von besonderer Bedeutung. In unseren Kursen erfahren Sie alles zur digitalen Vernetzung und können so Ihr Unternehmen den aktuellen Anforderungen gemäß aufrüsten. Wir bieten Ihnen u.a. Seminare zu CIPP/E, CIPT und CIPM an. Zusätzlich bieten wir Ihnen vielseitige Dienstleistungen an, wie Sie z. B. besser auf Cyber-Bedrohungen reagieren und eine höhere Widerstandsfähigkeit in Ihre IT-Infrastruktur aufbauen können.
More about BSI Group Deutschland

Caetano de Freitas e Associados
Portugal
Caetano de Freitas e Associados is a law firm that trusts in the creativity and talent that they each possess to make the difference at every moment, to themselves and to others, between riches and poverty, between happiness and misery, between ethical and unethical behaviour. They strive for a clear and faithful definition of contract conditions and aim for mutual respect for the agreed conditions, and where this is not possible, draw solutions from the best market practices in line with the reasonable judgment of a bonus pater familias. They adopt the principle of reasonable prudence, constantly analysing and reviewing the risks, anticipating problems and expediting solutions.
More about Caetano de Freitas e Associados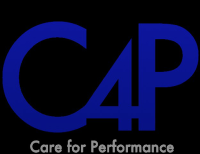 Care for Performance
The Netherlands
Care for Performance is an enthusiastic and growing consultancy firm with focus on Governance, Risk, and Compliance. An important part of our compliance service is the Privacy legislation (GDPR). The products and services offered by Care for Performance contribute in a pragmatic way to demonstrably increasing the quality and reliability of organizations. Care for Performance does this with a dedicated and driven team of professionals.
There is extensive knowledge and practical experience in:
Consultancy in the field of "Governance, Risk, Compliance, (Integrity & Privacy)"
Training
Awareness Programs
Tooling
More about Care for Performance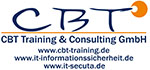 CBT Training & Consulting GmbH
Germany
The CBT Training & Consulting GmbH supports companies since 1998 as a prestigious IT service and training center throughout Europe in conception, planning and implementation of IT trainings, IT projects and IT consulting. The main focus of our portfolio includes information security, awareness tools, IT laws, data privacy, Microsoft and Linux. Customers appreciate the up-to-date, practical and qualified transfer of knowledge as well as the high qualified consulting services. We offer offical CIPP/E and CIPM trainings courses with exams in German and English language. Our trainers and consultants are certified by the IAPP.
More about CBT Training & Consulting GmbH

Certiadria
Adriatic
Certiadria is international IT education and certification company, established and based in Adriatic region. Our aim is to be a one stop shop for IT training and certification by offering world class quality training by certified instructors while including certification at the end of every training. Our product portfolio includes Microsoft, Adobe, Autodesk, Quality Assurance, ToonBoom, DASA DevOps and lately IAPP's CIPP and CIPM training delivered by an instructor with 20 years' experience in the data protection industry (ex CEO of state Directorate for Personal Data Protection).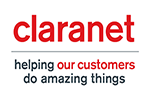 Claranet
Portugal
Claranet is one of Europe's leading managed IT services providers. We offer businesses hosting, networks and communications services. We have over 6,500 customers and an outstanding record for delivering high quality solutions, across a wide range of industries. With over 1,800 employees, we are based in 24 offices across Europe and in Brazil.
Training Practice Unit, of Claranet Portugal, provide training services in the areas of technology and technical certifications, we have over 30 years of experience in training. We attempt to be recognized as the strategic partner of our clients that forms and certifies the best IT professionals in Portugal, in line with their business strategy. Our mission is to evaluate the training needs, to deliver different training formats, according to customer requirements, in any geographical location. We are a certified exam provider for VUE, Kryterion and Prometric, and training partners for Microsoft, IAPP and Quint. Attending to the formative needs of our clients in GDPR, we count on our IAPP partnership to provide the best training experience for the trainees.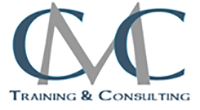 CMC Training & Consulting, Inc
United States
Established in 1997, CMC Training & Consulting Inc. is a leading provider of IT professional training, curriculum development and IT consulting services to private and public-sector agencies. CMC has offices in San Francisco and Boston and provides training throughout the US.
More about CMC Training & Consulting, Inc

COMNet Group
United States
COMNet Group was established in 2005 by IT professionals having more than 100 years of combined experience in Consulting, Manufacturing, Banking, Insurance, E-commerce, Retail and Telecommunication industries. We provide outstanding instructor led, online training to professionals and organizations to help them lead, empower and innovate. Our core training courses are in: Cybersecurity, Data Privacy and Protection, Big Data and Project management.

Computrain
The Netherlands
Computrain is the largest and leading IT Training provider in The Netherlands, founded in 1984. Computrain has grown to an organization with 8 own training locations, 20 employed trainers and 200 freelance trainers. Every year, we train more than 20.000 professionals. We are the main Microsoft partner in The Netherlands with training for Information Workers, IT-Professionals and Developers. Computrain is also one of the major training partners of Adobe, EC Council, Citrix, IAPP and Red Hat. In addition to instructor-led training, Computrain has a wide variety of offerings in accelerated blended certification tracks (Bootcamps) and instructor-led hybrid classroom training (ComputrainConnected).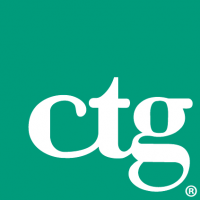 CTG Belgium
Belgium, France, Luxembourg
CTG Belgium is part of the CTG group, a US based company with operations in North America, Western Europe, and India that provide, for more than 50 years, the most reliable IT services, solutions and training to address the business needs of clients in high-growth industries, and strategic staffing services for major technology companies and large corporations.
Backed by more than 15 years of market leadership in IT related validation and compliance services, our Regulatory Compliance unit, as one of the pioneers, also provides services and offerings regarding General Data Protection Regulation (GDPR) compliance that are designed to address both short- and long-term client needs. We combine a thorough expertise in law with extensive knowledge in IT, information security and an in-depth understanding of the GDPR.

Cybertrust
Chile
Cybertrust is a Chilean company dedicated to providing professional services in different areas, both in terms of privacy and cybersecurity, as well as in SOC / SIEM services, Internal Audit, Corporate Governance and implementation of Governance, Risk and Compliance solutions.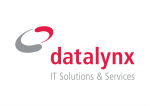 Datalynx
Switzerland
Datalynx is a provider of IT Solutions and Services. These include advising clients in the Governance, Risk and Compliance areas. We provide IT Solutions and Application Services as well as Managed IT Services primarily in Infrastructure Services. Through our IT Training Academy we develop and deliver training for our Clients across all our IT Solutions and Services.

Deloitte Bulgaria
Bulgaria
Deloitte Bulgaria is one of the leading professional services organizations in the country providing services in audit, consulting, financial advisory, risk management, tax and legal services through over 230 national and specialized expatriate professionals. In Bulgaria the services are provided by Deloitte Bulgaria EOOD, Deloitte Audit OOD and Deloitte Tax EOOD which are affiliates of Deloitte Central Europe Holdings Limited and Deloitte Legal Law Firm which is an associated entity (jointly referred to as "Deloitte Bulgaria").
Deloitte Legal Czech Republic
Czech Republic
With over 80 legal practitioners, Deloitte Legal is one of the largest and strongest law firms operating on the Czech market. Technology-driven and experienced in working hand-in-hand with Deloitte's tax, audit and security consultants, business analysts and risk advisors, our legal professionals have developed a unique set of skills and know-how which are extremely valuable in the area of data privacy. Our partners and clients can now benefit from our expertise gathered during over 40 GDPR readiness and implementation projects and ongoing support of various DPOs or privacy consultants in different industries. Let us share the expertise with you.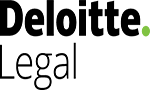 Deloitte Poland
Poland
In today's business world you need to be ready for tomorrow. Deloitte Legal aims to train specialists and experts in Information, Privacy and Personal Data Protection and to teach people how to build, maintain, and manage comprehensive privacy / data protection programmes. Our role is to promote and increase level of knowledge and expertise among our clients and partners, to respond to current market needs and to anticipate future needs. Each one of our instructors is, above all else, a practitioner in the field he/she provides training on, sharing the practical experience and knowledge gained during the projects he/she was a part of.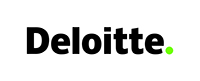 Deloitte Romania
Romania
Deloitte Academy has the mission to train specialists and experts in area such as: Cyber Security, Audit, Tax, Legal, Consulting . Our role is to promote and increase level of knowledge and expertise among our customers and partners, respond to current market needs and anticipate future needs.
All Deloitte Academy instructors are, above all, practitioners in the field they teach, sharing the experience and knowledge they have gained in the projects they were part of.
Digital Secures/GDPR Dashboard
United Kingdom
GDPR Dashboard, is part of Digital Secures an information security consultancy who offers consulting services to corporate companies on ISO 27001, PCI DSS and Cyber Security and GDPR Legislation. Our Corporate Service offering, provide large companies in Information Security Teams to be based on site at your business premises and virtual Data Privacy Services from trained DPO Lawyers, DPO Managers and CISSP qualified IT Professionals. We are currently offer courses across the UK and across the globe into Europe, Asia, Nigeria and Jamaica by partnering with local companies into local markets to deliver our GDPR Dashboard System and Cyber Security Training Course Programs.
Our solution is an overall Data Privacy Management System to monitor ongoing GDPR Compliance. We offer policies and procedures documentation templates, bespoke processes and procedures, evidence base toolkits to support businesses and organisations compliance programs. GDPR Dashboard are official partners of the IAPP training program. Our training courses uses qualified trainers to deliver these courses. There's no better way to understand the GDPR and the role of a data protection officer than by training for CIPP/e and the CIPM. These are two world-renowned, ANSI/ISO-accredited certifications.
More about Digital Secures/GDPR Dashboard
Diotim
France
Diotim deliver consultancy and training in an innovative way. We use blended learning to offer a range of services covering information security, privacy and data protection (GDPR), Unified Communication and Cloud Computing. We are a southern France based consultancy that works with organizations of all sizes and from multiple sectors. Our team includes associates with broad business backgrounds and extensive privacy expertise, including with GDPR. Diotim provide CIPP/E, CIPM and CIPT training sessions from Montpellier to Toulouse. We also develop trainings in Project Management, Business Analysis and IT Architecture. Diotim is able to create customised courses and content that fits the client's needs and help them to manage their privacy compliance programs.

Drexel University Kline School of Law
United States
Drexel University's Kline School of Law is an innovator in legal education, located in the heart of Philadelphia, PA. Faculty in the school's Privacy, Cybersecurity and Compliance program are leading the conversation in the overlapping issues of privacy, compliance and cybersecurity. Program Director Paul Flanagan is a pioneer in regulatory compliance who brings insights from his decades of experience in the arenas of health care and higher education. Professor Jordan Fischer, the founder of a firm that focuses on the convergence of law and technology, offers expertise on European Union data privacy regulations including the GDPR.
More about Drexel University Kline School of Law

Eduloxx
Germany
It is Eduloxx's vision to transform the training of employees into the digital online world, make it affordable for every company and thus have a lasting positive impact.
Through our services, content and platform, our clients are able to offer training and seminars to their entire workforce, as well as to promote their products and services in line with market conditions, with appropriate content to their customers. This represents a sustainable investment in the success of the company.
Furthermore, we offer services and training around data privacy and protection. Our consultants and instructors are certified by the IAPP (International Association of Privacy Professionals).
The foundation for your success is our more than 25 years of international education experience at major global corporations including Compaq, HP and Microsoft.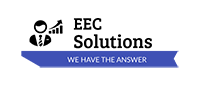 EEC Solutions
United States
EEC Solutions is a small business owned and operated by a veteran providing innovative solutions for defense, security consulting, training, wholesale, and strategic planning and engagement. These services are based on years of military leadership, training, planning, and decision-making experience, but customized to the business sector. Our defense and security segment has a large network of professionals providing quality and innovative solutions tailored to our customers' needs. Additionally, we offer strategic planning and engagement products with the ability to develop and execute professional seminars and conferences.

Eperformance
Canada, United States, Australia
EEC Solutions is a small business owned and operated by a veteran providing innovative solutions for defense, security consulting, training, wholesale, and strategic planning and engagement. These services are based on years of military leadership, training, planning, and decision-making experience, but customized to the business sector. Our defense and security segment has a large network of professionals providing quality and innovative solutions tailored to our customers' needs. Additionally, we offer strategic planning and engagement products with the ability to develop and execute professional seminars and conferences.

European Institute of Management and Finance (EIMF)
Cyprus
The European Institute of Management and Finance (EIMF) is a leading provider of premium courses, professional and executive education, eLearning and tailored learning solutions with a strong emphasis on the financial and professional services sector. Our comprehensive roster of courses, seminars, workshops and trainings and certifications cover a wide range of subjects including regulatory and anti-money laundering (AML) compliance, privacy and data protection Cybersecurity, risk management, accounting, banking, compliance, taxation, marketing, corporate governance, leadership, law and consulting.
EIMF assists professionals and their businesses to reach their goals by facilitating change and innovation and enhancing their team's professional skills in an ever more dynamic business world. We draw on our strong team of affiliate institutions, as well as expert trainers who are amongst the most experienced and renowned specialists in their fields, to create current, innovative and specialised professional training courses that reflect our passion for excellence and service.
More about European Institute of Management and Finance

Excaliburancy
India
India based techno-legal organization, Excaliburancy believes that finding solutions to issues has a direct relation to having the right resources, both human and otherwise. Accordingly, as part of our holistic vision, we consider it important for organizations, to upskill their human resources. One such area is in data privacy. Our training arm aims at solving for this most basic issue plaguing organizations globally i.e. having trained resources in the above area. Our niche is that we bring in unique perspectives and methods to engage the trainees.
On the advisory and consulting side, our expertise is in blending ethics, risk, security and legal & compliance requirements to provide in-time, pragmatic, comprehensive and efficient solutions to issues.
We are conducting the below trainings Pan-India. Please feel free to reach out to us.

Expand Learning Solutions
United States
Expand Learning Solutions is a locally-owned and operated computer software and business skills training center providing training and learning solutions to companies, non-profits and governments across the Intermountain region.
Expand Learning Solutions is Utah's leader in developing and delivering business technology training. Our comprehensive, customer-focused solutions include instructor-led and technology-based training for popular desktop applications plus course development and training on client-specific software applications.
Technical training and business skills training keep professionals current on the latest technologies and techniques. Custom course development and administrative support services are also available to complete a well-rounded, professional program.
More about Expand Learning Solutions

Fast Lane Central Europe
Central Europe
The Fast Lane group is the leading provider of IT consulting services and education for the most established, respected and innovative technology companies across the globe (including vendors, their channel and end-user customers). Across the enterprise, we help you thrive in an interconnected reality of digital technology and communications to greatly enhance decision-making, human capital growth and ultimately, customer relationships. We offer a customizable schedule in all major cities, and online attendance options. All of our Security consultants/instructors have at least 5+ years professional work experience, many with government, military & financial organizations. All hold the highest vendor and government certifications.
More about Fast Lane Central Europe

Fast Lane France
France
Fast Lane France is specialized in consulting, training and certification around IT. We offer a wide range of official publisher/constructor training options such as Cisco, NetApp, RedHat, VMware, Aruba, Kaspersky, AWS and many others. We will be happy to assist you in your research and your requests for upgrading or certification.
Fast Lane Italy
Italy
Fast Lane Italy is part of the Fast Lane Group, one of the world's leading IT training providers. Fast Lane specializes in high-end technology and business training and consulting. Fast Lane offers complete, authorized training solutions for leading technology vendors, including Cisco, Microsoft, NetApp, VMware, IBM, AWS, Red Hat, Veeam, Barracuda and other major technology providers. In addition to those vendor's standard curricula, Fast Lane also develops advanced technology, sales and business transformation curricula. Fast Lane's vendor-independent consulting services solve a wide range of issues from conducting preliminary analyses and assessments, to designing future-focused IT solutions.
Fast Lane UK
United Kingdom
Most businesses are contemplating how to leverage the latest technologies to digitalize their IT operations. This digital transformation is occurring on a global basis and Fast Lane have developed a range of enhanced training and consultancy services, contact us today to find out more on how we can help support your company on its digital transformation journey.
Ferro Technics
Toronto
Ferro Technics is a Canadian Origin Official Training Provider for IAPP certifications (CIPP, CIPM and CIPT). Ferro Technics have highly trained and highly qualified experts in the field of privacy and Cyber Security. Ferro Technics Inc. is proud to share its knowledge base with potential privacy experts by providing them with expert training in the field of Privacy and Security and in addition can also provide you with exceptional services for all your IT Security Needs including IT Audits, TRA, PIA, VA's Pen-tests, Security Awareness Training etc.

Firebrand Training
Get certified at twice the speed through Firebrand's unique accelerated training. Firebrand is your fastest way to learn. Guaranteed. Choose from 400+ accelerated IT & cyber security courses including official IAPP CIPP/E CIPP/M training. Join 65,000+ professionals who've saved more than one million working hours through accelerated learning at our distraction-free training centres across the world.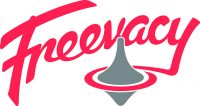 Freevacy
United Kingdom
Freevacy is a dedicated Information Rights training provider, offering continuous professional development for DPOs, compliance teams, executives and frontline employees. We deliver IAPP CIPP/E, and CIPM certified training throughout the UK, along with bespoke courses covering DPA2018, PECR, GDPR, FOI and EIRs. Our informal, interactive and in-depth training strikes the perfect balance between practical, real-world situations and the law. Both public schedule events and onsite courses are available. With demand for certified professionals at an all-time high, there's never been a better time to become a data protection practitioner.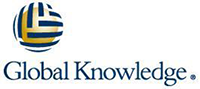 Global Knowledge
Worldwide
Global Knowledge is the world's leading learning services and professional development solutions provider. Global Knowledge's vast cybersecurity training portfolio can help build skills - from the basics to using advanced techniques, prepare for industry-recognized security certifications and administer security infrastructure.
Learn More about Global Knowledge EMEA

ICE Malta
Malta
With a flagship institute in the heart of the Mediterranean, ICE Malta delivers an ISO 9001:2015 world-class study experience to thousands of individuals from all over the globe, employees representing start-ups all the way up to Fortune 500 teams and established international brands who want their employees to become more productive, efficient and progress at the same rapid pace technology continues to evolve. Together with leading brands in learning, ICE Malta empowers students to gain essential industry skills and worldwide recognised certifications by leading technology vendors including Cisco, Microsoft, Adobe, Autodesk, LPI, The Digital Marketing Institute amongst other prestigious brands.

IITR GmbH
Germany, Austria, Switzerland
IITR Datenschutz GmbH specializes in data privacy solutions and helps companies around the world manage their privacy compliance programs. Our products support companies and data protection officers to meet their accountability requirements under the EU General Data Protection Regulation. We are a member of DIN and certified under DIN EN ISO 9001. As Country Leader for DACH Region we also represent the IAPP in the German speaking world.

Ingram Micro
Dubai
Ingram Micro is the largest technology distributor in the world. The Ingram Micro Cyber Security Center of Excellence, headquartered in Dubai, offers wholistic Cyber Security consulting, training, managed security and technology solutions to organizations across the globe. Our privacy solutions consist of GDPR implementation assistance as well as DPO training with CIPP/E and CIPM. Our trainers are highly qualified and have been consistently helping Cyber Security and Privacy professionals achieve their professional advancement goals. Our trainings have achieved a reputation of adhering to the highest standards as is evidenced by the feedback shared by training participants.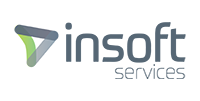 Insoft Services
United Kingdom, Norway, Finland, Sweden, Lithuania, and Iceland
Insoft Services is a training company providing authorised training and consultancy services across EMEA. Understanding of customer needs and training customisation – Insoft Services is able to create a customised course and content that better fits the client's needs. Insoft Services' cybersecurity portfolio will provide expertise on information security, penetration testing, security solutions while certified instructors will help achieve the worldwide recognised certificates.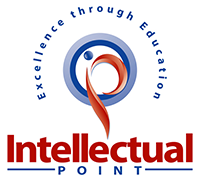 Intellectual Point
United States
Intellectual Point is a leading IT training, consulting, and workforce development company that provides professional hands-on IT training in the areas of Information Assurance and Cyber Security, Cloud Computing, Data Analytics, Networking, and Project Management. We are committed to providing high-quality training and consulting services based on proven methodologies such as NIST NICE Framework, Risk Management Framework (RMF), DoD 8570.1 Baseline, ITIL, and Project Management processes.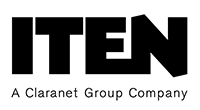 ITEN Solutions
Portugal, Europe, Angola
ITEN has a high capacity of execution, and a history of quality and credibility in the market, with more than 30 years, creating the largest IT integrator and an unavoidable reference of this sector in Portugal.
In 2017 ITEN was acquired by Claranet, integrating an international group and further expanding its portfolio, capabilities and execution capacity. The group has the most extensive portfolio of existing IT services and technologies in Portugal, in the Cloud areas. Datacenter, Cybersecurity, Networks, Workplace and Applications. Claranet is the largest independent European managed services provider offering integrated IT solutions. ITEN TRAINING is a business unit focused on providing training services in the areas of technology and technical certifications. We aim to be recognized as the strategic partner of our clients "that forms and certifies the best IT professionals in line with the business strategy of our clients"

IT's Privacy
Netherlands
IT's Privacy is a legal advisory company on the field of Law, IT and data protection. IT's Privacy aims to expand and reinforce the network of Privacy Professionals in the north of the Netherlands (Drenthe-Overijssel-Gelderland) by offering IAPP certification courses. IT's Privacy believes that being IAPP certified and connected to other Privacy Professionals, the implementation of the GDPR will improve. Together we can grow to a next Privacy Maturity Level.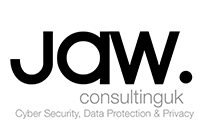 Jaw Consulting UK
United Kingdom
Established in 2008, JAW Consulting UK is a leading provider of Cyber Security, Data Protection & Privacy Consultancy and Resourcing services, working as trusted advisors to a wide-range of businesses, including a number of the FTSE100. Our Data Protection & Privacy Practice offers a range of services covering GDPR Readiness Assessment, Data Inventory & Mapping, Data Discovery, Data Protection Impact Assessment, Privacy Framework Implementation, Outsourced DPO, and Privacy Advisory. As an Approved IAPP Training Partner, JAW Consulting UK is also uniquely positioned to deliver both theory and practical guidance of complying with the EU GDPR.
JUC
Denmark
JUC specializes in organizing courses, networks, conferences and certification programs in Denmark, Sweden, Norway and Germany. We are experts in legal, business-oriented and managerial courses, networks and conferences.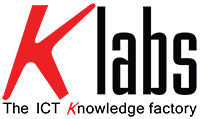 K Labs
Italy
K Labs is specialized in technological training in the Telco and ICT fields, in particular in the areas of SDN, IP Networking, Datacenter, Cloud Computing, LTE, Mobile Networks, Unified Communication, Multimedia Broadcasting, Optical Networks, Signaling, Fixed and Mobile Access Networks , Radio Planning, Traffic Engineering, Security and Performance Testing.

Kromann Reumert
Denmark
Kromann Reumert is the leading law firm in Denmark with offices in Copenhagen, Aarhus and London. Kromann Reumert employs a team of almost 550 dedicated people, who work together to provide quality services for our clients. Currently, our employees include approx. 300 lawyers covering 35 practice areas. At Kromann Reumert we take pride in providing our clients with value-adding solutions that are based on a thorough knowledge of their business. Our cooperation with clients is characterised by commitment and attentiveness, and we continually strive to remain a reliable and responsible partner in all respects.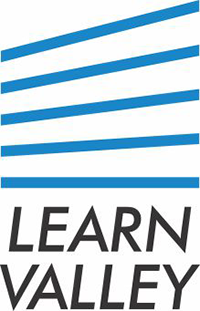 Learn Valley
Bulgaria
Learn Valley Ltd. is a leading European company, providing learning and knowledge management solutions. Based in Sofia, Bulgaria and with partners across the globe, Learn Valley Ltd. delivers world-class education services to help tackle today's and tomorrow's work challenges.
Learn Valley Ltd. delivers premium open courses on various topics, including contemporary business issues, product management, project management, risk management, supply chain management, ISO, information technology, data science, big data, predictive analytics, gamification, information security, information privacy, information technology, etc.

Learning Tree International
United States, Canada
Learning Tree International is a trusted, global partner delivering mission-critical IT training and certifications. Over 2.5 million IT & business professionals around the world have enhanced their skills through Learning Tree's extensive library of proprietary and partner content, including cyber security, data privacy, cloud computing, and more. Attendees enjoy award-winning content that goes beyond the classroom with customized blended learning solutions featuring instructor-led, on-demand, and online training. Go beyond training with Workforce Optimization Solutions, including needs assessments, skill gaps analyses, and workshops delivered by our expert instructors — working professionals with 15+ years of experience in their fields.
More about Learning Tree International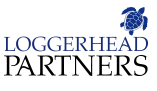 Loggerhead Partners
GCC Region
Loggerhead Partners is a consulting, advisory and management solutions company, with presence in the UAE, Cyprus and Switzerland. Through our in-house team and strategic partnerships with leading global providers and select training organizations, we provide world class human development solutions to improve the business operations and financial performance for our private and institutional clients. With the aim to raise awareness of data privacy among businesses and professionals in the GCC region, in collaboration with StudySmart, we are the first to offer structured trainings for IAPP's designations in the area.
More about Loggerhead Partners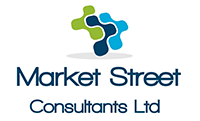 Market Street Consultants Ltd
United Kingdom, Ireland
"Privacy Matters" is the Privacy Practice of Market Street Consultants, an independent firm specialising in Governance, Risk and Compliance Services to both the Public and Private sectors. Our people, partnerships and approach are aligned to ensure we provide the correct level of expertise, capability and guidance to our Client base. Our solutions are built upon best of breed technology, delivered through our Partners network. Our aim is to ensure our clients are in a position to confirm compliance to the multitude of Privacy related Regulatory requirements across Europe.
More about Market Street Consultants Ltd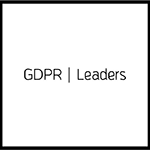 MedAudit
Lithuania, Poland, Latvia, Estonia
GDPR Leaders project is made for a consulting and training company, "MedAudit." We do concentrate to the law and technical side of data privacy and information security. The IAPP gives opportunity for our trainees to share experience worldwide, combined with the CIPP program knowledge. Our training center offers various data protection and information security training programs.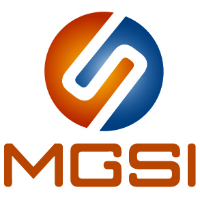 MGSI
Luxembourg
MGSI is a consulting firm specialised in the field of personal data protection. The company accompanies its clients on their journey to be compliant with the General Data Protection Regulation, namely in terms of legal, organisational and technological compliance. MGSI provides Gap Analysis, Data Processing Audit, Information Security Risk Analysis Services and External DPO as a Service. MGSI also provides Data Protection Trainings, such as IAPP's certifications.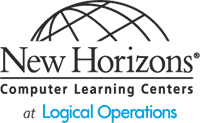 New Horizons at Logical Operations
United States
As Western New York's largest training center, New Horizons at Logical Operations is on the pulse on the latest technology and trends that drive organizations' training needs. With convenient locations in Rochester and Buffalo, NY, New Horizons provides classes on a variety of technical and business applications. We offer in-demand courses in information technology (IT), software applications, project management, professional development/human resources, and more. Because we're local, we understand the needs of business and individuals in our community. Whether you choose to take classes in person or online, you're always welcome to call or stop by.
More about New Horizons at Logical Operations

New Horizons Bulgaria
Bulgaria
We have more than 35 years of Global Experience and more than 30 million students worldwide – we are part of the world's largest independent training company.
New Horizons Bulgaria has been established as a reputable IT and Business Training provider on the Bulgarian market for over 15 years, holding prestigious industry awards. During last 15 years our team helped over 27 000 professionals from Bulgaria to improve their skills and advance in career and profession. We are an authorized training partner for many industry recognized software and certification.
More about New Horizons Bulgaria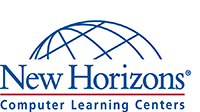 New Horizons Computer Learning Centers
Connecticut, Illinois, Massachusetts, Michigan, New Hampshire, New Jersey, New York, Pennsylvania, Ohio, Rhode Island
As the world's largest independent training company, we provide training that changes lives. For companies of every size, that means continually upgrading the abilities of their employees so they stay competitive and boost their bottom lines. New Horizons training is the answer for individuals and businesses ready to upgrade themselves—no matter how far along they are in the process. We offer award-winning training solutions for every individual learning style and organizational need—based on the scope, location, and timing right for you.
More about New Horizons Computer Learning Centers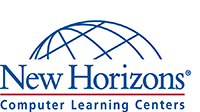 New Horizons Computer Learning Centers | 5 Point Enterprises
United States
New Horizons Computer Learning center is the Nation's largest training company. Our innovative, award-winning learning methods have revolutionized the way students learn, retain and apply new knowledge; and we offer the largest Guaranteed-to-Run course schedule in the world. Our real-time, cloud-based lab solution allows students to access their labs anytime and anywhere. And we offer an extensive selection of vendor-authorized training and certifications for Microsoft, Cisco, CompTIA and VMware, ensuring that students are able to train on the latest products and technologies. Over our 30-year history, New Horizons has trained over 30 million people worldwide.
More about New Horizons Computer Learning Centers | 5 Point Enterprises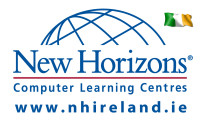 New Horizons Ireland
Ireland
New Horizons Ireland is part of the largest independent IT Training Provider, New Horizons Computer Learning Centres, who deliver more courses than any other IT training company.
We guarantee that you will receive prompt and knowledgeable service. Our Account Management team specialises in advising you on which high quality training solutions apply to your unique goals, and ensure you are satisfied with the training received.
With assistance from your own Account Executive, we can help you manage your learning objectives and deliver cost effective solutions that exceed your expectations. Contact us today at 01 8898700 or info@nhireland.ie to get started!
More about New Horizons Ireland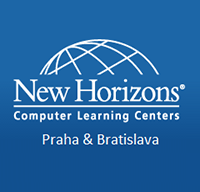 New Horizons of Prague
Prague
New Horizons of Prague (Czech Rep. & Slovakia) is part of the world´s largest IT & Business training organization, New Horizons Computer Learning Centers. We combine the resources of the world's most innovative IT & Business training company with the responsiveness of a local partner. New Horizons of Prague is providing comprehensive learning solutions and preparing clients for professional certifications from Microsoft, Cisco, CompTIA, (ISC)2, ISACA, EC-Council, Axelos, PMI, IAPP, Vmware, IBM, Citrix, and others. Our trainings are delivered by best in field instructors.
More about New Horizons of Prague
New Horizons Romania
Romania
New Horizons Romania (Computer Learning Center SRL) is a Romanian company who provides training and education in information security, audit and evaluation systems, as well as infrastructure and IT technologies. New Horizons Romania training offer is closely related to the latest solutions to protect information available on the world market and addresses both managers and information security professionals who want to keep up with the latest technologies and solutions.
More about New Horizons Romania
Nsiah Akuetteh & Co.
Ghana
Nsiah Akuetteh & Co. is a law firm based in Accra, Ghana with extensive knowledge and expertise on data protection and privacy in Africa. We provide organizations with comprehensive data protection/ privacy advice and solutions in line with global best practices. We have worked in the past with large technology corporations, international and regional bodies, security agencies, governments, regulators and various companies in Africa and across the globe. As part of the firm's capacity building programme, Nsiah Akuetteh & Co. also offers in-person training in data protection and privacy including the Certified Information Privacy Manager (CIPM) and Certified Information Privacy Technologist (CIPT) in Ghana and the West African sub-region. For more information on the dates and location of our training email us at training@nsiahakuetteh.com.
More about Nsiah Akuetteh & Co.

NTUC LearningHub
Singapore
NTUC LearningHub is the Largest Continuing Education Centre in Singapore, offering a huge suite of ICT offerings through our extensive partnerships with over 20 ICT partners.
Partners in Cybersecurity and IT Governance, Risk & Compliance (GRC) Space include Cloud Security Alliance (CSA), EC-Council, Fortinet, IAPP, ISACA, Personal Data Protection Commission (PDPC) Singapore, while our growing network of other partners include Adobe, Android ATC, Apple, Autodesk, Amazon Web Services (AWS), Cisco, ITIL, Microsoft, Oracle, SAP, Cisco, PMI, Qlik, SAP, Tableau, Unity.
In Singapore to date, we have helped to upskill over 2 million workers, 16,700 organisations with over 600 training courses and 1,300 certified trainers.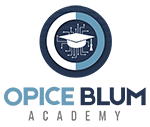 Opice Blum Academy
Brazil
Opice Blum Academy is a training company focused in the intersection of law and technology. Pioneer in Brazil, brought the firsts GDPR, LGPD and DPO trainings in our market. All the instructors are selected not only by its academic credentials, but, mostly by its extensive professional background, aiming to share those experiences with our students.

Pembroke Privacy
Ireland
Pembroke Privacy is an innovative data protection consultancy co-founded by Aoife Sexton and Kate Colleary, both of whom are IAPP CIPP/E certified. In addition, Kate is the IAPP Country Leader in Ireland. Pembroke Privacy delivers regular CIPP/E public training courses throughout the year and hosts in-house CIPP/E courses by arrangement. In addition, Pembroke Privacy offers a complete range of data protection services to organisations and companies across a range of sectors, from assessments to training and representation.

Privacy Company
Germany
Privacy Company offers a complete portfolio of services and products in the field of privacy and data protection. Our products and services put privacy at the heart of your organisation. They are designed to make privacy as practical and easy as possible for you. In doing so, we go beyond legal compliance and preventing fines. Our team is the driving force behind the success of our organisation. We consist of a diverse group of people driven by the passion to make privacy work in daily practice. Our team motto is "One Happy Company": we are a team that our customers can work with and rely on. In doing so, we contribute to a privacy-friendly organisational culture.

Privacy Ref
United States
Privacy Ref emphasizes alignment of privacy practices with our clients' organizational and operations goals through assessment, consulting, coaching, and training services. We offer tailored solutions that enhances current or develops new effective data privacy programs using our experience and industry best practices. Your goals drive the hands-on approach of Privacy Ref consultants. We develop effective processes which minimize disruption today-to-day operations, creating a custom-made privacy program unique to your business needs.
Privacy Ref trainers have been working as IAPP faculty since 2013. We have continued to provide subject matter expertise through our course offerings and consulting efforts.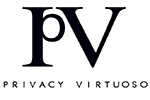 Privacy Virtuoso Global Pvt Ltd
MIDDLE EAST (QATAR, KUWAIT, OMAN, BAHRAIN, UAE, TURKEY ) AND INDIA
PV is an India based boutique consulting firm, with global engagements in field of data privacy & trust engineering services. They have been working to help prepare clients for the implementation of the required data protection controls to improve their privacy posture, and stay competitive through demonstrable compliance with various privacy laws, including however not limited to – GDPR, NIA, PIPEDA, QLAW13 (PPP), HIPAA.
They are considered pioneers in the domain of information and data privacy management services in the MENA region, where they offer extensive training programs, help clients with their impact assessments (PIA) , provide advisory on changing privacy law & policy making. More recently their work on PbD and data classification has been appreciated in many forums.
With a vision to become a "one stop shop" for all information privacy related consultation and implementation projects, from the inception of Data Flow Mapping, classification, to building a specific custom privacy architecture or review and change in your business contracts. Read more about them at their website.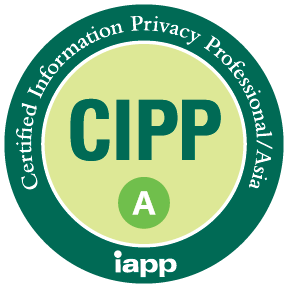 More about Privacy Virtuoso Global Pvt Ltd

PrivacyWorks
Canada
PrivacyWorks has a singular, clear vision – to provide our clients with information privacy solutions that meet their business requirements. We are a Vancouver-based consultancy that works with organizations of all sizes and from multiple sectors. We provide solutions to privacy challenges and guidance surrounding the protection of personal information. PrivacyWorks consultants work closely with our clients throughout the lifecycle of each engagement to ensure that deliverables are always met in a professional and timely manner. The PrivacyWorks team includes associates with broad business backgrounds and extensive privacy expertise, including with GDPR. We are known for our service excellence, and intend to maintain our track record for delivering to high standards. For us, quality is everything.

PROXC Consulting
Egypt, Zambia, Kenya, Ghana, UAE, Morocco, Saudi Arabia
PROXC Consulting is a key player in the business consulting and advisory services fields serving Europe, Middle East and Africa (EMEA) regions; merging the local and the international management approaches. PROXC is recognized as one of the most trusted advisors to the vast majority of enterprises, organizations, institutions, governments and business leaders.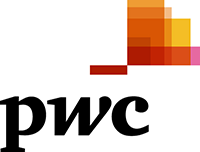 PwC Academy
The Middle East
PwC's Academy is the learning and education business of PwC. We are committed to supporting the sustainable growth of talent across the region. We operate across the Middle East and are part of a growing network of PwC Academies present in over 40 countries worldwide. We offer a range of professional qualifications and professional development and courses in finance and tax, HR and Leadership, and Digital. Our training courses based on the best practices of PwC's global network of firms and the individual experiences of our experts.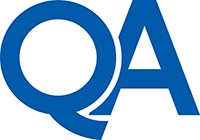 QA
United Kingdom
At QA, we have uniquely positioned ourselves to help solve the Cyber skills gap from our CyberFirst and Cyber Apprenticeship programmes and Cyber Academies to Cyber Challenges that take place in our state-of-the-art Cyber Labs, Training and Certifications and Consultancy for Cyber Security.
We offer end-to-end Cyber training and certifications from Cyber Awareness to advanced Cyber Programmes and solutions. QA only employ world leading Cyber trainers who have the expertise to deliver bespoke Cyber solutions, GCHQ accredited courses and proudly the CyberFirst programme. This is all to support in tackling the UK's National Cyber Security skills shortage.
RDT (Digital Network Technologies)
Africa
RDT (Digital Network Technologies) is an IT structure involved in the accelerated digital transformation of Africa; thus innovative IT services and training are offered to our customers.
We have no shortage of IT trainers' expertise, as they are certified in their respective fields and have more than five years' experience in companies. Our approach is to allow learners to have a solid professional experience and consolidate this through the practice of courses taught with case studies (met in companies); 30% theory and 70% practice. We update our pedagogical models to adapt to the concept of technological monitoring.
More about RDT (Digital Network Technologies) 

ReadyNez
Sweden, Norway, Finland
We believe the future belongs to those who are ready for it. That's why we dedicate our work to empower opportunity leaders with skills, talent and insights to succeed in a disruptive technological environment. We have done so since 2001 and have transformed thousands of careers and businesses. Readynez is an IAPP Official Training Partner (OTP). We look forward to hearing from you.

Reditus Business School
Portugal
Reditus Business School is dedicated to developing training projects that aim to create real value for individuals and organizations. Our action is guided by print on projects we develop a dynamic of transformation, inspiration and motivation in the aspect of personal and professional behavior.
A Reditus Business School está vocacionada para desenvolver projetos formativos que visam criar verdadeiro valor para indivíduos e Organizações. A nossa atuação pauta-se por imprimir nos projetos que desenvolvemos uma dinâmica de transformação, inspiração e motivação na vertente do comportamento pessoal e profissional.

Ringrose Siganto
Australia
Ringrose Siganto deliver training, consultancy and legal services. Our specialist areas include information security, privacy and data protection, telecommunications and technology issues. Through our subsidiary, IT Security Training Australia, we have been delivering public and private training and awareness solutions to Australian and international clients for nearly 20 years. The Ringrose Siganto training portfolio includes offerings from some of the leading privacy and security bodies, such as (ISC)2 and iapp, plus our own suite of courses aimed at Australian information security and privacy practitioners.
Rumos
Portugal
Rumos is the most representative company providing training services and technical certification of IT professionals in Portugal. Founded in January 1992, its partnerships and recognition by the largest and most prestigious, national and international, organizations related to new information and communication technologies, provides Rumos with the know-how on the cutting edge technologies that exists worldwide. With training centers in Lisbon and Oporto, Rumos operates globally, having already developed projects in 32 countries, counting annually with approximately 6000 trainees and 2500 certifications.

Salinger Privacy
Australia
Salinger Privacy was established in 2004 by one of Australia's foremost privacy experts. We offer a range of privacy resources including template policies and procedures, e Learning and face-to-face compliance training options, and privacy consulting services. Our clients come from government, the non-profit sector and businesses across Australia. No matter what sector they are in, we believe that privacy protection is essential for organisational reputation. In everything we do, we aim to demystify privacy law, and offer pragmatic solutions – to help organisations ensure regulatory compliance, and maintain the trust of their customers.
SecureNinja
Washington, DC
SecureNinja provides highly specialized cybersecurity training and consulting services. SecureNinja has trained organizations, corporations, government agencies and the US Military. Our Students can obtain vital career building certifications or take advanced proprietary or customized courses, training centers, online, or your on-site location.

Servicium
Turkey
Established in 2007, assisting companies in finance sector in various technology areas including software development, business process structuring, project management and technology consultancy. Servicium launched training and consultancy services in the data privacy area as of 2019 and became an official training partner of IAPP (International Association of Privacy Professionals).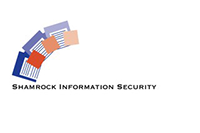 Shamrock Information Security
The Netherlands
Shamrock Privacy Advice (trademark of Shamrock Information Security) is your trusted advisor and training partner in information security and data protection (privacy). From advisory on small projects, to assisting with company wide programs and from awareness to certification training. With two decades of experience in both fields, we are uniquely qualified to combine our over-arching perspective to assist and align with your business needs. We are a highly valued partner of trust-hub, a leading Personal Data Governance platform provider. Shamrock Privacy Advise provides CIPP/E, CIPM and CIPT training sessions across Europe. World wide locations are available on request as well as InCompany sessions. Please contact us with your location and requirements and we are happy to provide you a tailor made program.
More about Shamrock Information Security
The Specialists Hub Ltd
United Kingdom
The Specialists Hub Ltd provides Training, LMS, Consultancy and Recruitment Services in Data Governance, Privacy, Security and Risk. Primarily within the Private Sector and Financial Services and Banking industry.
More about The Specialists Hub Ltd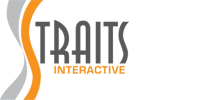 Straits Interactive
Singapore, Malaysia, India, Philippines, Hong Kong, Indonesia, Thailand, Ghana, and Africa
Straits Interactive helps companies in the ASEAN region develop and align privacy practices to that of international standards. They provide end-to-end compliance services, including advisory and legal services, checklists, on-site audits, integrated dashboards, training, and solutions.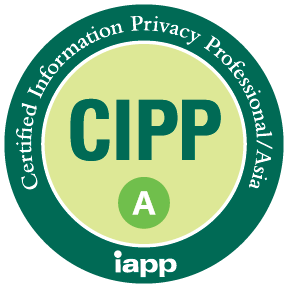 More about Straits Interactive

StudySmart
Greece, Cyprus
Studysmart is an innovative professional training and consulting organization operating in 3 continents. The company has an established track record of offering a broad range of professional services to demanding and diverse clients through tailor – made programmes, consulting projects, or open courses on select areas and structured professional qualifications training in Business, Accounting, Finance, HRM, Audit, Privacy, Compliance & others. StudySmart enjoys a number of strategic partnerships with multinational firms and is an approved training partner for a number of diverse professional qualifications (i.e. ACCA, ICA, CIMA, SHRM and others). By being an expert organization in professional training & qualifications, StudySmart has access to a wealth of information and a strong pool of experts in the majority of business industries on a global scale. This gives StudySmart the unique opportunity to develop and create ad hoc tailor made training workshops and seminars as well as educational programmes in demanding industries. For more: www.studysmart.gr/

T Group Training and Development
India
T Group is a Leader and empowered by technology in the areas of Java, Java EE, SAP, Oracle, IBM and Mainframes. We offer training courses and enterprise IT solutions. A group of professionals working together catering to the business needs in technical and non-technical proficiencies. We have a pool of more than 800 trainers in the wide range of technical and non-technical specializations. We estimate to reach our service offerings to all the major organizations in Information Technology space.
Competitive edge through Trainings increase in the productivity of employees and ensure the customer needs are addressed on time within the allocated budgets. Scaling up employee through training and crossing barriers which enables the company to concentrate on expected deliverables. It's also important that the quality translation of knowledge is resulting in tangible results which increases the productivity and improved performance and reduces recruiting costs.
Over 97% of our clients utilize knowledge and skills gained in the classroom on the job. And more than 50% of performance improvements realized on the job are directly attributable to the training obtained in our classrooms.
More about T Group Training and Development

TechnoTraining Inc.
United States
TechnoTraining, Inc. is a Veteran Owned Small Business (VOSB) headquartered in Virginia Beach, Virginia, that provides global professional training and consulting resources in the fields of Technology and Professional Development Skills. Since 1999, our primary focus has been on the planning and delivery of Instructor Lead Training (ILT) both "on-site", "off-site", and "virtually" (ILO) for our clients, in an effort to maximize the efficiencies of their training dollars. In addition, we are equally adept in providing the following resource services: Microsoft, Cisco, Information Assurance Certification Training, GDPR - IAPP Certifications (CIPP/CIPM/CIPT), Blockchain, Project Management, Scrum, Agile, SAFe, etc.
More about TechnoTraining Inc.

Think Privacy AB
Denmark, Norway, Sweden, Finland
Think Privacy AB are focused on providing a range of services developed to enhance the capabilities of organisations, enabling them to leverage the benefits of complying with European privacy and data protection laws. With over a decade of experience spanning privacy, data protection, cyber-security and data ethics leading to some of the most significant changes in law in a generation, our team have the knowledge, network and insights to take your organisation beyond compliance and leverage data ethics to build trust and increase brand loyalty to create a competitive advantage and increase market share.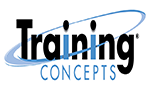 Training Concepts
United States
Training Concepts is a technical training and consulting company headquartered in Columbia, South Carolina that delivers in-depth instruction from subject matter specialists as well as consulting services. With learning partnerships ranging from Microsoft, CompTIA, and IAPP to VMware and EC-Council, we are committed to continual improvement and cutting-edge offerings. Training Concepts' expertise extends deep into the data security and data privacy fields through both security audits, pen testing, and consulting engagements, as well as class offerings through IAPP such as CITP, CIPM, and CIPT. We have a long history of preparing organizations for the challenges in the security and privacy landscape.

Training Partners
Hong Kong, India, Malaysia, Singapore, Taiwan and Thailand
Training Partners is Asia Pacific's leading learning service and solutions provider. Our extensive learning portfolio for IT and non-IT professionals includes, but not limited to, training and certifications in cybersecurity, information/IT security and various latest IT technologies. We also assist organisations with their talents by means of a consulting methodology to analyse business and training needs, conducting IT skills audit and developing customised training programmes.

TRAINOCATE
Singapore, Malaysia, Indonesia, Thailand, Vietnam, India, Japan, China, Hong Kong
TRAINOCATE is one of the most trusted IT and human capability development training providers in Asia. The company is passionate about providing its customers with the most relevant industry-recognized certifications and courses that will propel them to the pinnacle of their careers. With more than 20 years of experience, TRAINOCATE's specialty is in the purveyance of vendor specific technologies and certifications plus a robust portfolio of business and management skills delivered via a range of convenient modalities.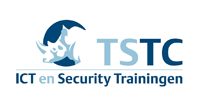 TSTC
Netherlands
As an established training institute for IT and security courses, TSTC strongly believes in the value of privacy training as part of strategic security management and IT security.  

TÜV Rheinland Group
Philippines
TÜV Rheinland is a global leader in independent inspection services, founded 145 years ago. The group maintains a worldwide presence of more than 20,000 people; annual turnover is nearly EUR 2 billion. The independent experts stand for quality and safety for people, technology and the environment in nearly all aspects of life. TÜV Rheinland inspects technical equipment, products and services, oversees projects, and helps to shape processes and information security for companies. Its experts train people in a wide range of careers and industries. To this end, TÜV Rheinland employs a global network of approved labs, testing and education centers.
More about TÜV Rheinland Group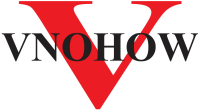 Vnohow
Thailand
Vnohow is a multinational strength IT training company founded in year 2005. Our customer base is widespread. We have trained thousands of professionals from many different industries including MNC, banking, government sectors, service providers etc. We are a pure IT Training company offering world-class IT vendor training and certification programs. Due to Vnohow is neutral not subsidized by any system integrators (SI), as a result, most SI companies in Thailand have been working with us and sending their valued customers to attend Training at Vnohow.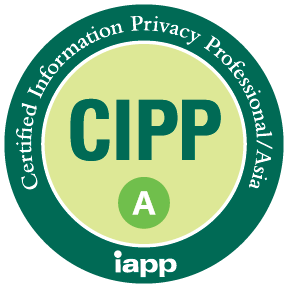 Wakaru.
Finland
Wakaru is Nordic leader in professional IT Management trainings. We train IT professionals to manage IT services from privacy, governance, service management and architecture perspectives. We also consult organizations together with our large partner network.

Westcon-Comstor
Belgium, France, Netherlands, United Kingdom
Westcon-Comstor (WestconGroup Inc.) is a value-added technology distributor of category-leading solutions in Security, Collaboration, Networking and Data Center. We are transforming the technology supply chain through our global capabilities in Cloud, Global Deployment and Services. Through the Westcon-Comstor Academy, you will find a comprehensive range of technical training programs, both certified and non-certified, that extend your knowledge base and expand your capabilities.