The Privacy Advisor keeps tabs on new privacy products hitting the market each month. Below is a list of products we think you might want to know about; for more information about them, click on the hyperlinked titles above each logo. Got a product you want showcased? Email Courtney Gabrielson at cgabrielson@iapp.org.
Kaspersky Antivirus Software 2016 & Kaspersky Internet Security Software


Kaspersky announced the release of its newest iterations of its cybersecurity programs: Kaspersky Antivirus Software 2016 (KAS 2016) and Kaspersky Internet Security Software (KIS 2016). The software includes user favorites like Private Browsing, while incorporating cutting-edge elements like the System Change Control element, which alerts users when an unauthorized program tries to alter settings. Other features include Application Control, Safe Money, Two-Way Firewall and Trusted Application Mode.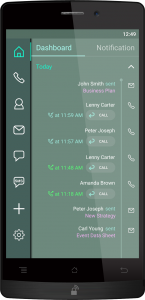 Sikur GranitePhone is now available for preorder. The phone aims to connect users while guarding their privacy utilizing software dubbed Sikur to encrypt calls, texts and other messages. The device, which costs $850, comes with 2GB of RAM, 17GB of internal storage, a 5-inch 1080p screen and Snapdragon 615 processor. 
 Fawkes, Tunneler and Anonabox PRO from Anonabox 

Anonabox unveiled a coterie of new privacy devices: Fawkes, Tunneler and Anonabox PRO. Fawkes is a new-and-improved version of its time-old Tor router that now allows users to uplink to Wifi as well as manipulate one's SSID and password. Tunneler, a VPN router, employs HMA! VPN Pro with Wifi uplink as well as an Admin Interface and password protection. Anonabox PRO boasts an advanced version of its CPU, RAM and Flash, and includes VPN abilities, extended range, USB port, Wifi uplink and Admin Interface.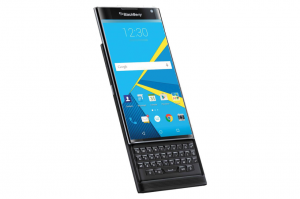 BlackBerry announced the impeding release of its Android phone with a focus towards user privacy: the Priv. The device utilizes a sliding keyboard with a 1440p screen, 3GB of RAM and 32GB of storage, a camera and Snapdragon processor. It also includes BlackBerry app DTEK that serves a "warning system."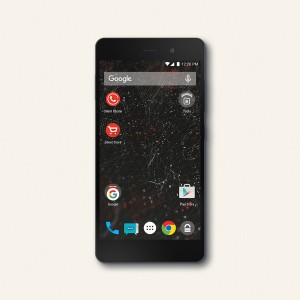 Silent Circle's privacy-focused Blackphone has a new iteration: Blackphone 2. The Android mobile utilizes a system called "Spaces" that creates virtual phones in such a way that a work and personal phone can be fused in one device. Meanwhile, its "Silent Phone" software encrypts texts, contacts and other messages. Widely released in September, the Blackphone 2 runs for $799. 
Anti-Spy for Windows 10 by Ashampoo.com


Ashampoo.com released a new way for the Windows 10-loyal to keep their data from getting sent without their permission: Anti-Spy for Windows 10.  App users can manipulate the free software so that it tailors what is sent and shared and what isn't. 
Cyberclaims911, a new offering from IDT911, aims to create a greater level of ease for the processing of online insurance claims while maintaining a high level of privacy protection and low cost. The system boasts a nationwide applicability, secure access and the ability to keep a close eye on state and federal privacy laws and update itself should they change.  
Cybersecurity organization ThreatSTOP and regional cloud provider Orixcom have allied to provide a services that will enhance privacy and connectivity in the Middle East and Africa, with ThreatSTOP managing malware identification and data protection while Orixcom delivers customer support, training and sales. 
 Tag Inspector's Tag Inspector Realtime 



Tag Inspector announces Tag Inspector Realtime, a new program from InfoTrust LLC that permits web site managers to see if 3rd party tags load as well as their identities and the pages on which pages they appear. Then, users can validate the tag data. This patent-pending application also lets one inspect the results in Reports, UI or API. 


MediaPro unveiled a role-bases interactive privacy and risk-awareness training program for corporations. Utilizing its Adaptive Awareness Program, the eight-hour training aims to streamline policy messaging while bettering privacy understanding and employee behavior regarding it. The program also includes specialized training for those in niche roles, like Human Resources. 
Comments
If you want to comment on this post, you need to login.