Networking+
P.S.R. is the hub where the privacy and infosecurity worlds intersect — the perfect place to make valuable new connections. And this year, there are more opportunities than ever.
Get social! Use #PSR19 to join the conversation on Twitter and follow @PrivacyPros and @DailyDashboard for live updates from the conference.
5-Minute Mixer
MONDAY, SEPTEMBER 23, 5:30 – 6:30 P.M.
Quick, one-on-one mini meetings ensure you meet lots of new people in no time. This is speed networking at its best. Bring your business cards!
Welcome Reception
MONDAY, SEPTEMBER 23, 5:15 – 6:30 P.M.
Food, drinks, fun and friends on opening night, plus a chance to check out this year's exhibitors. Does it get any better?
Sponsored by: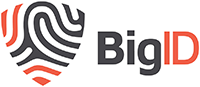 After Hours Gatherings
You know what we love? Catching up with old connections (and making new ones) from throughout the IAPP world. That's why After Hours events are always such a hit. Check back soon for more information!
MONDAY, SEPTEMBER 23, 6:30 – 8:30 P.M.
First-Time Attendee Meet-Up
Tuesday, September 24, 8 – 9 a.m.
Join other first-time attendees for this casual coffee chat.
Group Meet-Ups
Network with other professionals looking to advance and support colleagues in the privacy field.
Tuesday, September 24
10:15 – 11 a.m.
Affinity Group Meet-Up
Women Leading Privacy and Security Meet-Up
Peer-to-Peer Roundtables
TUESDAY, SEPTEMBER 24, 3:45 – 4:15 p.m.
Select a topic and grab a seat at the table! Connect with fellow attendees over a small, interactive and lively discussion.
Data Incident Response
James Mariani, CIPP/E, CIPP/US, Associate, Privacy & Data Security Group, Frankfurt Kurnit Klein & Selz
Implications of State Legislation on Ethics and Trust
Hawah Ahmad, Judicial Law Clerk, Third Judicial District Court of Nevada
Insider Trade Secrets
Managing Privacy and Risk with Secondary Health Data
Caitlin Pencarrick Hertzman, CIPP/C, CIPM, BC Centre for Excellence in HIV/AIDS
New to Privacy
Peter Sand, CIPP/C, CIPP/E, CIPP/G, CIPP/US, CIPM, CIPT, FIP
Practical Experiences With GDPR Enforcement
Paul Lanois, CIPP/A, CIPP/C, CIPP/E, CIPP/US, CIPM, CIPT, FIP, Fieldfisher
Ransomware Trends and Facts
Sponsored by:

Currently seeking volunteers who would like to lead discussion on Consumer Communications, Emerging Technologies, Ethics and Social Implications, Global Data Transfers and International Policy, Workplace/Employee Privacy, Privacy and Security, or another topic of your choice. If interested, contact Meghan Bullis at mbullis@iapp.org.
Party at The Chelsea
TUESDAY, SEPTEMBER 24, 5:30 – 7 P.M.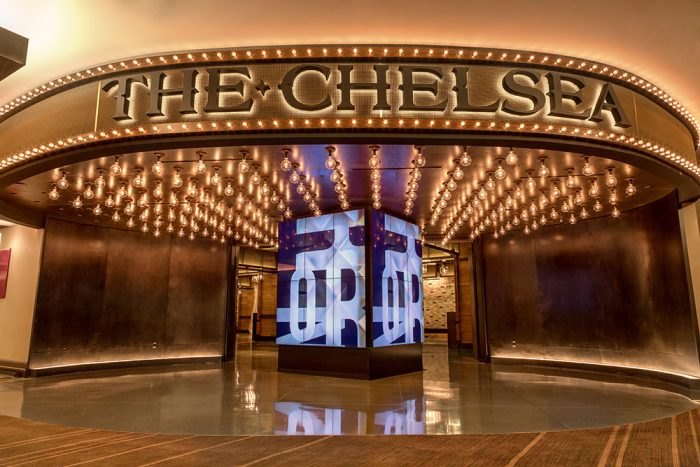 Work hard, play hard! Unwind at one of Vegas' premier event venues with fantastic food, drink and lots of new connections.
Sponsored by:

Habits of Highly Effective Privacy and Security Professionals
Wednesday, September 25, 8:45 – 9:45 a.m.
Lana DeMaria, CIPP/US, Senior Privacy Program Manager, Microsoft
Cara Dearman, CIPP/US, DPO, Senior Director, RSM
Michelle Kisloff, Partner, Hogan Lovells
Dana Simberkoff, CIPP/US, Chief Risk, Privacy and Information Security Officer, AvePoint
Part of the Women Leading Privacy and Security programming.
Hear from veteran professionals who have faced and overcome obstacles on the way to building stellar privacy careers. You'll get advice on communicating accomplishments, strengths and development needs and now to handle barriers with style.
New! Mentor Mingle
Wednesday September 25, 11:15 – 11:45 a.m.
Are you a seasoned privacy pro looking to share your experience with a newcomer? Or are you fresh to privacy and looking for guidance on navigating the industry? Whichever group you fit into, this networking opportunity is for you. Connect with another privacy pro and learn by being taught or by teaching. This is where big names in privacy nurture the next big names in privacy. We'll provide icebreakers to help you get started!
New! Are You Smarter Than a FIP?
Wednesday, September 25, 1:15 – 1:45 p.m.
Grab your lunch and come join in on the fun at this new quiz-show style event. A panel of three up-and-coming privacy pros will match wits with a team of three Fellows of Privacy Information. The teams will take questions from the emcee and the audience, as time allows. Cheer on your team as you see if our FIPs are as smart as we say they are!
Resource Center
MONDAY, SEPTEMBER 23, 8 A.M. – 5 P.M.
Come and browse IAPP books chock full of information to help meet your organization's privacy challenges.
IAPP Central
MONDAY, SEPTEMBER 23, 5:15 – 6:30 P.M.
TUESDAY, SEPTEMBER 24, 8 A.M. – 5:15 P.M.
WEDNESDAY, SEPTEMBER 25, 8 A.M. – 1:45 P.M.
IAPP Central is your privacy hub, where you'll find up-to-the-minute resources and tools to help you and your organization meet your challenges head-on. Just tell us what you need — we're here to help.
IAPP Privacy Core® e-learning Demos
Tuesday, September 24, 10:25 – 10:55 a.m., 12:30 – 1 p.m.
Wednesday, September 25, 8:15 – 8:45 a.m., 12:10 – 12:40 p.m.
Your staff can't stop a data breach if they don't see it coming. Equip them to recognize the early warning signs with the Privacy Core® e-learning library. Stop by IAPP Central and schedule a free demo.
The Meet-Up Lounge
MONDAY, SEPTEMBER 23, 8:30 a.m. – 6:30 P.M.
TUESDAY, SEPTEMBER 24, 8 A.M. – 5:15 P.M.
WEDNESDAY, SEPTEMBER 25, 8 A.M. – 4 P.M.
Plug in and recharge, network or just get a few minutes of work done.
Sponsored by:
IAPP networking is second to none, but don't just take our word for it — see for yourself. Check out photos from last year's networking events.
Networking at P.S.R. 2018: