Networking+
P.S.R. is the hub where the privacy and infosecurity worlds intersect—the perfect place to make valuable new connections. And this year, there are more opportunities than ever.
Get social! Use #PSR19 to join the conversation on Twitter and follow @PrivacyPros and @DailyDashboard for live updates from the conference.
Resource Center
MONDAY, SEPTEMBER 23, 8 A.M. – 5 P.M.
Come and browse IAPP books chock full of information to help meet your organization's privacy challenges.
5-Minute Mixer
MONDAY, SEPTEMBER 23, 5:15 – 7 P.M.
Quick, one-on-one mini meetings ensure you meet lots of new people in no time. This is speed networking at its best. Bring your business cards! Refreshments will be provided.
Welcome Reception
MONDAY, SEPTEMBER 23, 5:15 – 7 P.M.
Food, drinks, fun and friends on opening night, plus a chance to check out this year's exhibitors. Does it get any better?
Sponsored by: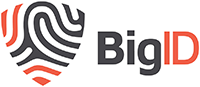 Networking After Hours
MONDAY, SEPTEMBER 23, 7 – 9 P.M.
You know what we love? Catching up with old connections (and making new ones) from throughout the IAPP world. That's why After Hours events are always such a hit. Check back soon for more information!
P.S.R. Run and Walk
Tuesday, September 24, 6:45 – 7:30 a.m.
Hit the streets! This guided run and walk is a great excuse to get some fresh air and meet some new people. We'll meet in the hotel lobby to sign a waiver, receive the route and head out.
Party at the Chelsea
TUESDAY, SEPTEMBER 24, 5:30 – 7 P.M.
Relax after a day of speakers and breakout sessions. Share your impressions of the day over entertainment and refreshments in one of Las Vegas' best-known rooms!
Professional Headshots
WEDNESDAY, SEPTEMBER 25, 8 A.M. – 2:30 P.M.
Do you need a new headshot? Now's your chance! Visit our photographer to update your photo for free. 10 - 11 a.m. is reserved for speakers, Advisory Board members and KnowledgeNet Chapter chairs. We will email your photos. They will not be shared or posted and will be destroyed after one year. Photographers will take five-minute breaks throughout the day.
IAPP Central
MONDAY, SEPTEMBER 23, 5:15 – 7 P.M.
TUESDAY, SEPTEMBER 24, 8 A.M. – 5:15 P.M.
WEDNESDAY, SEPTEMBER 25, 8 A.M. – 2 P.M.
IAPP Central is your privacy hub, where you'll find up-to-the-minute resources and tools to help you and your organization meet your challenges head-on. Just tell us what you need—we're here to help.
IAPP networking is second to none, but don't just take our word for it—see for yourself. Check out photos from last year's networking events.
Volunteer Today!
If you want to get even more from P.S.R., get involved! We're currently seeking volunteers. If you are already registered for the event, then check out available opportunities and volunteer today.
Note: Volunteers do not receive complimentary conference passes, but they do receive our unyielding gratitude and respect!
Networking at P.S.R. 2018: