The Little Big Stage
It's been called entertaining, educational and many other things—but never boring. The Little Big Stage is where you'll find short, illuminating talks throughout the conference.
Grand Hall 1-2, Exhibit Hall (Level -2)
Wednesday, 28 November
10:40 – 11:00
An Accountability Approach to Compliance with Data Subject Requests
Paul Breitbarth, Director of Strategic Research and Global Outreach, Nymity
Sponsored by:   

12:50 – 13:10
Too Much Data? Tools and Techniques to Find, Manage and Dispose of Personal Data
Gavin Siggers, Director of Professional Services, Iron Mountain
Sponsored by:   

15:00 – 15:20
Taming Compliance with Growing Global Data Breach Regulations
Travis Cannon, Director of Market Development & Partnerships, RADAR, Inc.
Sponsored by: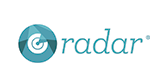 Thursday, 29 November
10:05 – 10:25
Simplifying Privacy Management Through Automation and Intelligent Technology
Julian Hicks, Solutions Consultant, TrustArc
Sponsored by:

16:45 – 17:05
The DPO's Ally: Why Data Governance Underpins the Success of Privacy by Design
Tudor Borlea, Product Specialist, Collibra
Sponsored by: