Networking+
Get social! Use the hashtag #DPI20 to join the conversation. Follow us on Twitter @PrivacyPros and @DailyDashboard for live updates from the conference.
Tell your friends and colleagues you'll be at DPI: UK by adding banners to your social media.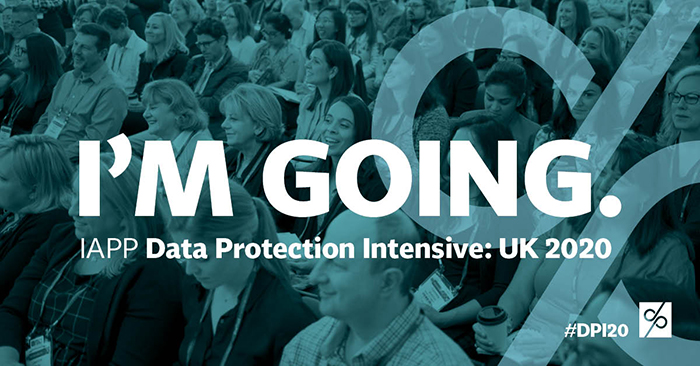 IAPP Central
Wednesday, 11 March, 8:00 – 17:00
Thursday, 12 March, 8:00 – 17:00
Visit us for up-to-the-minute resources and tools to help you — and your organisation — meet your challenges head-on. Just tell us what you need. We're here to help.
Privacy Party
Wednesday, 11 March, 18:30 – 21:00
Meet your peers and data protection luminaries at the Privacy Social. Check back soon for more information.