For Faculty
Welcome Faculty!
Thank you for contributing to the IAPP Data Protection Intensive: Deutschland 2020. To help ensure your session's success, please see these important instructions:
Due now: Check the online schedule to see your session date and time
Due now: Send us your portrait and biography. If we have this information on file, we've posted it to our website. If yours are missing or outdated, please email Sarah Daigle, at sdaigle@iapp.org, your updates.
17 June at 16:00 CET (10:00 EDT): Attend faculty orientation web conference. Sarah Daigle will send a calendar invite with instructions on how to log on.
17 July: Deadline for initial session-planning call.
6 August: Send draft presentations. All faculty must use the IAPP event-specific PPT template provided here.
3 September: Send final presentations.
Please don't miss the deadlines
If you do, we may need to cancel your session and complimentary pass. We are thrilled to have you on board and really don't want to do that.
Need to make a change to speakers, panellists or presentation content? It's important to run it by us. Please contact Sarah immediately if you need to adjust.
I'M SPEAKING! Let your friends and followers know that you're attending #DPI20 in Munich. Simply download the image below and upload it to your preferred social network. Don't forget to tag us!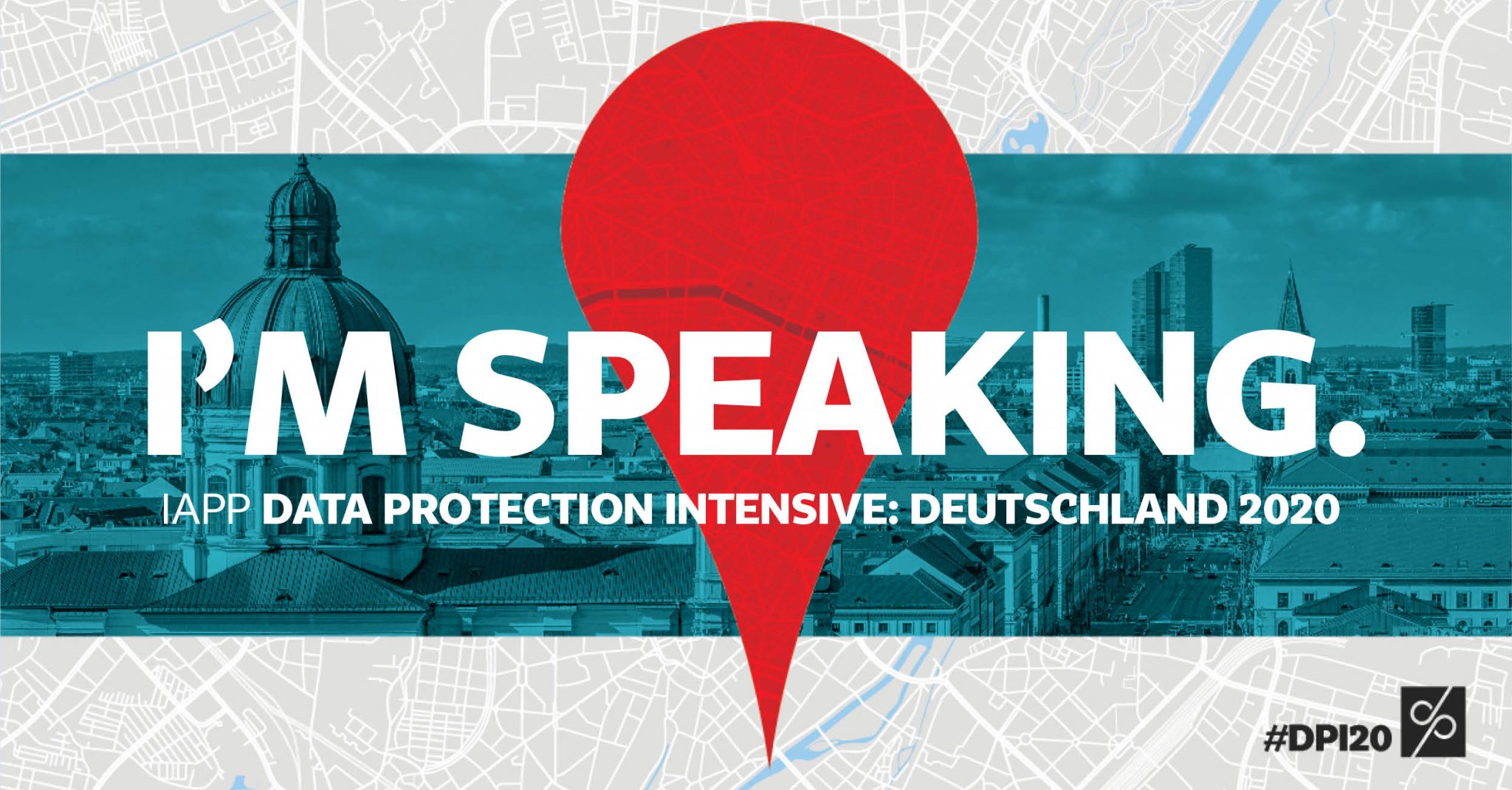 Follow #DPI20 and join the conversation. We look forward to seeing you at the IAPP Data Protection Intensive: Deutschland 2020 in Munich this September.