CipherCloud's Meeting European Data Protection and Security Requirements with CipherCloud Solutions
CipherCloud has expanded its Global Compliance Resource Center and collaborated with DLA Piper to develop a new compliance resource: Meeting European Data Protection and Security Requirements with CipherCloud Solutions, a whitepaper that explains how tokenization and encryption of data can support compliance with both EU pending General Data Protection Regulation and existing Data Privacy Directive. The whitepaper will help organizations explore existing and changing data privacy rules.
Global Data Sentinel's "Total Cybersecurity Platform"  
Global Data Sentinel (GDS) has created a type of security to protect data from breaches. GDS can provide encryption of all data even after it has left a company's network, while it is in transit or once it has been downloaded onto a computer. The GDS solution is described as "a total cybersecurity platform for all security needs for cloud, network, endpoint device, intra-company and intercompany collaboration and client data sharing and retrieving."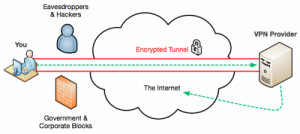 VPN Streamer Australia was created to allow private internet use without the possibility of activities being traced back to its users. VPN Streamer "views all the best VPN services to help Australians find out which service is best for them. The site is regularly updated by a dedicated team of reviewers and researchers, to ensure it features the latest and best solutions for Australians looking to safely and privately conduct their affairs online."
 Applied Cognitive Engine from RAVN

RAVN Systems has created a new range of products that are an advance in information retrieval.  RAVN's Applied Cognitive Engine (ACE) combines different technologies of information retrieval, artificial intelligence and cognitive computing to build several data processing products. "There is a need for a solution that reads, interprets, summarizes and finds the most relevant information contained within this content as well as enforcing policies about data retention and data loss prevention," RAVN notes in a press release on the new product.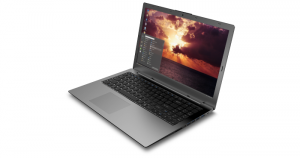 Purism has released its "Librem 15" laptop for consumers who are especially concerned about privacy. The laptop contains aspects dedicated to privacy such as the optional kill switch, and the processor's specific code for extra security. 
Assessment Manager from TRUSTe

TRUSTe has created a product for managing data breaches. Assessment Manager will allow users to efficiently manage a data breach as well as conduct privacy assessments. "By automating each privacy assessment you can save countless hours allowing your company to assess more with the same set of internal resources," TRUSTe states in an announcement about this newest offering in its Data Privacy Management Platform.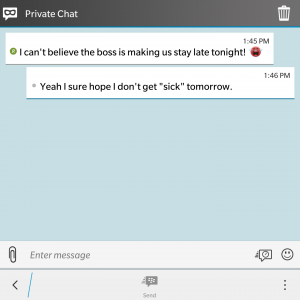 Blackberry has built a Private Chat feature for its BBM messaging app that includes a new Privacy and Control subscription. The new feature is designed to give users more control over the messages they share as well as add more security in a conversation in BBM. A press release on the product states, "BlackBerry is serious in its campaign to create devices that promote user privacy and security."
HIPPA Awareness Training Materials from Flat Iron Technologies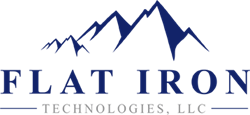 Flat Iron Technologies, LLC, has launched "the solution" for compliance laws and regulations in the healthcare industry, according to a press release. An instant download is now available for HIPAA security awareness training materials and HIPAA policies and procedures.

Nativ is the first mobile app that was designed to protect the privacy mobile devices while browsing the web or sending messages. Nativ states in a press release that "this innovative app, gives the user the control, allowing them to manage their privacy." 
CSF Assurance Program from HITRUST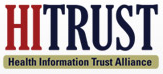 The HITRUST CSF Assurance program is "already the most widely adopted assessment approach by healthcare organizations and business associates to evaluate and communicate their information privacy and security posture," according to a press release,  and there has now been an expansion of the healthcare industry's use.
Anti-Virus, Internet Security and Total Security Updates from Kaspersky Lab 
Kaspersky Lab released its updated versions of Kaspersky Anti-Virus, Kaspersky Internet Security and Kaspersky Total Security, which now includes features like Private Browsing, Change Control and Privacy Cleaner, a " tool helps remove traces of user activity from a Windows computer, including the browser history, list of the latest documents opened and more." Compatible with PC, Macs and Android products, a standard subscription for Kaspersky Internet Security is $79.99 for and $59.99 for Kaspersky Anti-Virus.
Credit Toolkit, CreditBrowser and DMS Data Warehouse from Digital Matrix Systems, Inc. 

Digital Matrix Systems, Inc. (DMS)  announced an update to Credit Toolkit, CreditBrowser and DMS Data Warehouse, its trio of programs that assist with anonymizing user information. The update "will work uniformly at the individual user-rights level across all three platforms" to greater "anonymize sensitive data" for practical use."Our solutions enable the enforcement of internal security and regulatory compliance at the specific user level," said DMS Executive Vice President David Graves.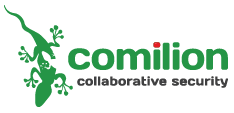 Comilion's newest platform permits industries to collaborate securely while still adhering to industry privacy standards. The program utilizes a "decentralized peer-to-peer architecture and deploys as a node on existing networks… (then) integrates with security infrastructures including SIEM systems, intelligence repositories and other security appliances." Comilion "is available immediately for top tier enterprises," with price dependent on the request.
 The National Institute of Informatics' Privacy Visor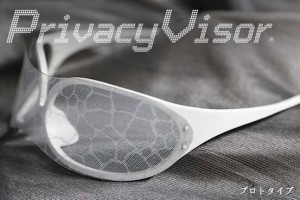 The National Institute of Informatics announces its Privacy Visor, a pair of glasses that prohibits analysis by facial recognition software 90 percent of the time. "We are often told not to unveil our personal information to others, but our faces are also a type of an ID. There should be a way to protect that," said NII's Professor Isao Echizen. The Privacy Visor's projected release is June 2016, with a going price of $240.  
 Booz Allen Hamilton and Raytheon| Websense Insider4Sight & SureView Insider Threat solution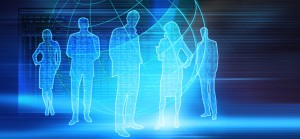 With an aim of "provid(ing) organizations with a holistic approach to insider threat detection and incident management," Booz Allen Hamilton and Raytheon|Websense are teaming up two of their products, Insider4Sight "consulting and integration services" and SureView Insider Threat solution, respectively.  "This partnership blends world-class threat management tradecraft, intelligence and analytics with the leading cyber security technology to proactively defend our clients' most important assets," said Raytheon Cyber Products President, Ed Hammersla.

HIPPA Secure Now! released a new payment option of $76/month, with subscribers of this package entitled to "HIPAA security risk assessment, online policies and procedures, and employee training," as well as iScan Online's "sensitive data discovery" app. "Our MSP partners are often met with resistance when they try to sell HIPAA compliance as a separate service," said HIPAA Secure Now! CEO, Art Gross. "Our new monthly pricing model removes these barriers since MSPs can now include it as part of an overall IT services package and offer HIPAA compliance as a value-added component."

TrackOFF allows users to combat browser fingerprinting by " basically lying to websites" and creating a fictional fingerprint instead. The program does not interfere with other browser services, such as Flash or JavaScript, and is compatible with Internet Explorer, Chrome and Firefox on Windows computers. $30 gets one a year-long subscription for three devices, and interested parties can test-drive the service via free trial.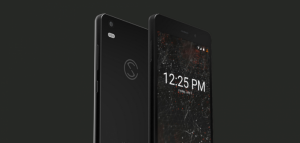 Silent Circle and Geeksphone announced that its Blackphone 2 is available for pre-order. "Silent OS is a security-and privacy-focused OS that comes without bloatware, carrier software or other leaky data …(that) supports 'Spaces,' a feature that allows users and companies to create isolated operating system accounts that don't interact with each other and therefore, remain more secure," Techworm reports. The new model will be widely released in September.

Confide, a free messaging app for iPhone and Android, aims to keep missives "off the record." Texts are "hidden by an animated wall of orange bricks that only reveals the message one line at a time as the user scrolls down the screen to read it," The New York Post reports. They then "self -destruct."
 IAPP Publications Intern Shoshanna Harmon contributed to this report. 
Comments
If you want to comment on this post, you need to login.