The Little Big Stage
The Little Big Stage has been called entertaining, informative and many other things — but never boring. Find your way to the Exhibit Hall for these mini-talks throughout the conference.
Sponsored by: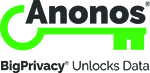 Wednesday, April 6
6:35 – 6:55 p.m.
Visualizing Privacy Through Art and Fashion
Lorrie Cranor, CIPT, Professor of Computer Science and Engineering & Public Policy, Director of CyLab, Carnegie Mellon University
Tuesday, April 7
10:30 – 10:50 a.m.
When Consent Does Not Work — Technical Controls for Lawful AI & Data Repurposing
Gary LaFever, CEO, General Counsel, Anonos
Sponsored by: Anonos
3:15 – 3:35 p.m.
Real-Time Design of a Privacy-Centric Product
Cillian Kieran, CEO, Ethyca
Sponsored by: Ethyca