The Little Big Stage
The Little Big Stage has been called entertaining, informative and many other things — but never boring. Find your way to the Exhibit Hall for these mini-talks throughout the conference.
Sponsored by: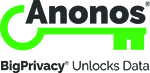 Wednesday, April 6
6:35 – 6:55 p.m.
Visualizing Privacy Through Art and Fashion
Lorrie Cranor, CIPT, Professor of Computer Science and Engineering & Public Policy, Director of CyLab, Carnegie Mellon University
7 – 7:20 p.m.
Privacy, Paper and Identity Have Something in Common: Malleability
Paola Bazz, Artist-in-Residence
Tuesday, April 7
8:35 - 8:55 a.m.
Achieving Privacy Compliance Through a Foundation of Data Intelligence
Tishya Khanna, Pre-Sales Engineer, Collibra
Sponsored by: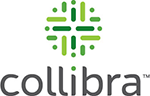 10:30 – 10:50 a.m.
When Consent Does Not Work — Pseudonymization for Lawful AI & Data Repurposing
Gary LaFever, CEO, General Counsel, Anonos
Sponsored by: Anonos
12:15 – 12:35 p.m.
Building a Privacy Culture for the GDPR, the CCPA and Beyond
Tom Pendergast, Chief Learning Officer, MediaPRO
Sponsored by:

12:40 – 1 p.m.
The CCPA Secret: How Many Privacy Requests Do Companies Really Have?
Dan Clarke, President, IntraEdge
Sponsored by: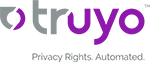 1:05 - 1:25 p.m.
Reasonable Retention: How to Defensibly Delete Data to Minimize Privacy Risk
David Kessler, CIPP/E, Head of Data and Information Risk, Norton Rose Fulbright
Sponsored by:

1:30 – 1:50 p.m.
Risk Atlas: One Global Source of Truth to Empower Global Privacy Programs
Manuj Lal, CIPP/US, Director, PwC
Sponsored by: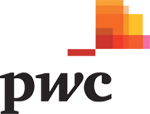 3:15 – 3:35 p.m.
An Automated Alternative to Costly Data Privacy Processes
Cillian Kieran, CEO, Ethyca
Sponsored by: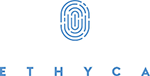 3:40 – 4 p.m.
Strategic Vendor-Risk Management for Privacy Pros
Kabir Barday, CIPP/E, CIPP/US, CIPM, CIPT, FIP, CEO, OneTrust
Sponsored by:

Wednesday, April 8
10:40 - 11 a.m.
How to Identify Personal Data (GDPR/CCPA) in Seconds with Intelligent Search
Adrien Gabeur, Director, Cognitive Solutions, Sinequa
Sponsored by: