Young Privacy Professionals Roles and Expectations
Young Privacy Professionals (YPPs) work with their local KnowledgeNet Chapter co-chairs to plan networking activities. One or two YPPs are accepted per chapter (depending on the size of the chapter) and serve a one-year term. A YPP should be an IAPP member for at least 6 months and have attended at least one chapter meeting.
Young Privacy Professionals are expected to:
Organize at least two networking activities per year
Assist local KnowledgeNet Chapter chairs with networking activities
The Call for Volunteers is open at the end of each year.
Steps for Planning a Networking Activity:
These casual gatherings, such as Coffee Chats and Happy Hours, can be held before or after work, generally at a restaurant or bar. There is no educational component as they are meant for networking and socializing with local IAPP members. YPPs need to confirm dates with the local chairs and make sure there are no conflicts with other meetings before planning a networking activity. Non-members that may be interested in privacy or the IAPP are welcome to attend. Attendees are responsible for their own expenses and no CPE credits are awarded.
YPP should confirm date with chapter co-chairs to ensure there are no conflicts with proposed date.
After date is approved, connect with your IAPP staff partner to submit your activity details at least 4 weeks in advance. This includes deciding on a date, time, and venue.
Once activity invite has been sent, the YPP is encouraged to invite their network. Non- members are welcome to attend but are required to register through the IAPP.
The IAPP will send name badges and other materials upon request.
YPP should arrive early on day of activity to greet attendees and take a general headcount. Sign-in sheets are not required.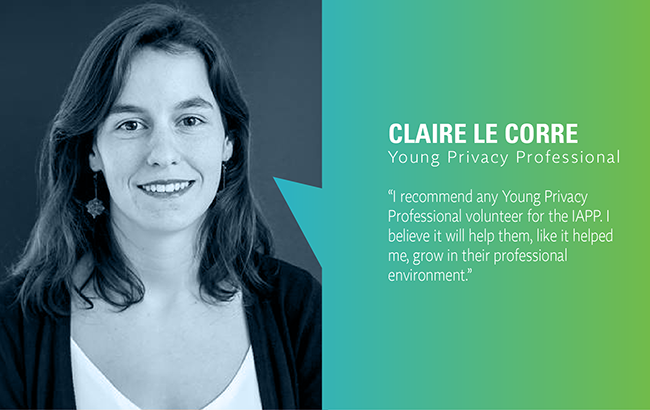 Additional Resources
Online Orientation: This orientation will get you started in your role as a YPP.
Tips and Tricks: Looking for more? Get some insight from past leaders.
Listserve: This private listserve is just for KnowledgeNet Chapter Chairs and Young Privacy Professionals to communicate throughout the year and ask questions, get ideas, and share information. The IAPP will also use this to communicate with chapter volunteers about updates or helpful information. Email knowledgenetlist@iapp.topicbox.com to start a conversation.