IAPP Privacy Innovation Awards 2023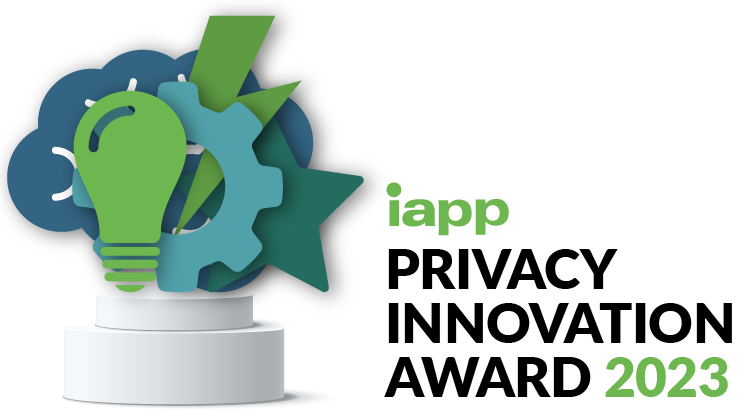 Shine a spotlight on your team's creativity
Integrating privacy into products, processes and services is a key factor in building customer trust and separating your company or institution from competitors.
The IAPP Privacy Innovation Awards are designed to celebrate the best of these ideas and make sure the rest of the global privacy community hears about them.
The winning results are in for 2023.
Congratulations to…
EU Cloud Code and SCOPE Europe, winner of the EMEA and APAC region:
The EU Cloud Code of Conduct General Assembly is developing an article 46 GDPR safeguard, namely the Third Country Transfers Module, as an on-top module to the approved EU Cloud CoC GDPR Code of Conduct in response to challenges surrounding international data transfers. By incorporating requirements derived from the EDPB Guidelines and the "Schrems II" ruling, the Third Country Transfers Module aims to enhance transparency and accountability for Cloud Service Providers, benefiting data processors, controllers and data subjects, while fostering market harmonization for Cloud.
360 Privacy, winner of the North America and Latin America region:
360 Privacy's Delete Program aims to protect the digital identity, reputation, and security of individuals and families. By removing personally identifiable information from data brokers websites on the open web, conducting daily monitoring to prevent data repopulation, and securing personal technology infrastructure, this program helps to keep personal information out of the hands of sophisticated threat actors and fraudsters.
Continue reading to see the notable contributions from the remaining finalists.
Congratulations to our 2023 finalists
From the EMEA and APAC region:
Omnisient's Privacy Enhancing Technology and Privacy-Preserving Data Collaboration platform are enabling financial services institutions and consumer businesses to collaborate on first-party consumer data through the protection of consumer privacy and sensitive data at all times in the process. Learn more here about how this breakthrough is accelerating positive results especially in growing financial inclusion by enabling banks and insurers to rapidly evaluate new sources of consumer data to understand and predict consumer behavior before extending services to a previously neglected market.
Syntonym leverages Generative AI to provide usable privacy solutions to businesses and end-users alike by focusing on privacy enhancement through the visual domain. Instead of relying on wide-scale blurring, Syntonym creates synthetic facial images to ensure lossless, real-time anonymization.
From the North America and Latin America region:
The Information and Privacy Commissioner of Ontario's Privacy Pursuit! lesson plans help educators teach students from grades two through eight about the importance of privacy how to protect it in the digital world. Through active participation and discussion, this empowering platform equips children and youth with the problem-solving, critical thinking and digital literacy skills they need to stay safe online.
Truyo's AI Governance toolset enables organizations to identify AI usage through URL, email, and repository scans, employee/vendor surveys, and a NIST framework assessment that are consolidated into a risk dashboard to give organizations a view of aggregate risk by category. The toolset aids organizations in risk remediation efforts including regaining consumer consent, updating policies and notices, and disseminating and tracking AI training.
Want to nominate your team next year? Take a look at these past winners for inspiration and be ready to recommend your team in 2024.