The IAPP is launching significant changes and vital updates to our Certified Information Privacy Technologist (CIPT) certification program by spring 2020. Half of all topic content will be new and designed to better reflect evolutions in the field. The current CIPT exam will continue to be offered until December 31, 2019.
Scroll down or click here for further details.
CIPT Certification
Because your technology skills can drive the privacy culture
The CIPT credential shows you've got the knowledge to build your organization's privacy structures from the ground up. With regulators worldwide calling for tech professionals to factor data privacy into their products and services, the job market for privacy-trained IT pros has never been stronger.
Do you work in IT, security, or engineering? The CIPT is for you. How about privacy by design, software engineering, data management or audit? Ditto.
Whether you work in the public or private sector, data privacy skills are quickly becoming a must-have—and that's a great opportunity for you.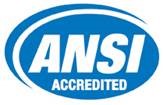 Accredited under ANSI/ISO standard 17024:2012. Learn more.
Certified Information Privacy Technologist
The "how" of privacy and technology, and why you need it.
The CIPT is the first and only certification of its kind worldwide. It was launched by the IAPP in 2014 to meet the growing need that only tech pros can fill—securing data privacy at all stages of IT product and service lifecycles.
The IAPP's certifications in privacy and data protection law and practice have plugged thousands of professionals into the information economy. Now technology pros like you can take privacy knowledge—and your career—to a higher level.
What you'll learn
Critical privacy concepts and practices that impact IT
Consumer privacy expectations and responsibility
How to bake privacy into early stages of IT products and services for cost control, accuracy and speed-to-market
How to establish privacy practices for data collection and transfer
How to preempt privacy issues in the Internet of Things
How to factor privacy into data classification and emerging tech such as cloud computing, facial recognition and surveillance
How to communicate privacy issues with partners such as management, development, marketing and legal.
The CIPT body of knowledge outlines all the concepts and topics that you need to know to become certified. The exam blueprint gives you an idea of how many questions from each topic area you can expect on the exam. These documents, as well as additional certification resources and helpful links, can be found here.
We strongly encourage all potential test takers to read our 2019 Certification Candidate Handbook before testing for details on our testing policies and procedures.
CIPT Update 2020
Organizations of all sizes are making significant investments in technology and technologists to help ensure compliance with new privacy legislation. Technology is now a key driver in developing a culture of privacy.
Created by technology thought leaders specifically for privacy engineers, IAPP's updated Certified Information Privacy Technologist (CIPT) credential and training products deliver immense value by giving you the skills to identify solutions that implement privacy principles in compliance with sweeping new data protection regulations.
50% new topic content.
This is not a minor adjustment to the CIPT certification. Thirteen of the 26 topic areas are new within our exam blueprint and body of knowledge (BoK).
In addition to adding "Privacy Engineering" and "Privacy by Design Methodology" as two new domains, we will add new content in the following areas:
Privacy risk models and frameworks
Value-sensitive design
Privacy responsibilities of the IT professional
Intrusion, decisional Interference and self-representation
Software security
Data-oriented strategies
Process-oriented strategies
The privacy engineering role in the organization
Privacy engineering objectives
Privacy design patterns
Privacy risks in software
The Privacy by Design (PbD) process
Ongoing vigilance of PbD
Mobile social computing
Plus, we plan to expand content in a dozen more topics, such as fundamentals of privacy-related IT, automated decision making, and tracking and surveillance.
Updates reflect evolving field.
These changes are designed to better demonstrate the unique domain of knowledge you possess. It is imperative for data scientists, data analysts, software engineers and designers, privacy engineers, risk managers and compliance professionals to optimize their organization's privacy program through employment of technological solutions.
That said, if you already hold your CIPT certification, these updates will in no way affect your designation, and there is no need to re-test. Your CIPT certification will continue to distinguish you in the industry and demonstrate your understanding of privacy and data protection practices in the development, engineering, deployment and auditing of products and services.
Test now or later. You choose.
The following provides a timeline of key dates that will help you make your decision and set your schedule.
Now Available – Privacy in Technology online training
Registration is now open for 2020 in-person training in London, San Jose and Washington, DC
December 31, 2019 – Last day to test against current CIPT exam
January 2020 – Official CIPT updated resource textbook available
January 1 – March 29, 2020 – CIPT exam blackout period
January 6, 2020 – CIPT beta exam registration opens
February 3 – February 9, 2020 – CIPT beta testing
March 30, 2020 – CIPT relaunch
Should you choose to wait and test on the new CIPT body of knowledge, you will not be able to do so until after the blackout is lifted. If that is the case, you may also want to purchase updated training materials for your studies. The new exam blueprint and BoK are available now if you'd like to reference them.
In the meantime, we welcome your feedback and encourage you to contact us with any questions you have regarding the changes, or if you wish to participate in the beta test for the new exam. Please email certification@iapp.org, or call IAPP Customer Service in North America +1 603.427.9200 or Europe +32 (0)2 486 41 66.