The Privacy Advisor Podcast: How 57 women won a trip to DEFCON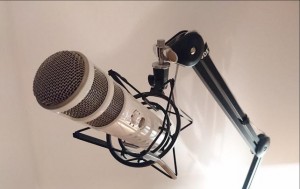 Ask anyone who frequents DEFCON, known as a sort of summer camp for hackers, and they'll tell you the attendee roster at the wildly popular white hat event is overwhelmingly male. Rachel Tobac, chair of the board at Women in Security and Privacy, has been going to DEFCON to compete in Social Engineering Capture the Flag for the last three years, and winning. She has gained some notoriety for it, including appearing on this podcast twice before. But noticing she was very much in the minority as a female attendee, she decided she didn't just want to go to DEFCON this year; she wanted to bring women working in privacy and security with her — an effort that initially saw two women winning sponsorships to attend ended in 57 actually boarding a flight to Vegas. In this episode of The Privacy Advisor Podcast, Tobac tells us how it happened and why it matters. 
Join Us
Looking to join an IAPP Section? Great. It's easy and affordable, and IAPP section members get access to tons of great benefits. Benefits that include a boatload of networking opportunities and specialized content, plus access to ongoing web conferences, exciting special events and a lot more. 
It's all waiting for you, so don't put it off.
Advisory Board
Privacy pros at the helm
Guiding the Women Leading Privacy Section, the Advisory Board—chosen from your nominations—represents a diverse group of women with comprehensive experience and expertise in privacy.
Meet each of them now.
Why Women Should Pursue Careers in Data Privacy
In an op-ed for TechZone360, AvePoint Chief Compliance and Risk Officer — and IAPP member and active member of the Women Leading Privacy Section — Dana Simberkoff, CIPP/US, writes about why privacy is a great industry for women. Read the article here.
Criado-Perez on how women are affected by society's use of data
Caroline Criado-Perez is the author of "Do It Like a Woman," and the leader of a successful movement to get female representation on U.K. banknotes. At the IAPP Europe Data Protection Intensive 2017 in London, an enthusiastic crowd listened intently as she took an in-depth look at how women are affected by the ways society uses data.
Want more?
Join the Women Leading Privacy listserve—just for IAPP members. Click here to join and enter WomenLeadingPrivacy under the list name. Stay in touch, get advice, swap ideas—simply e-mail womenleadingprivacy@listbox.com once you're subscribed.
Special thank you to, Irene Jan, CIPP/US, CIPM, CIPT, Attorney, for facilitating the Women Leading Privacy Listserve.
See what we've been up to