Data Privacy Swag Bag
DPD Home Social Images Virtual Backgrounds How to Use Virtual Backgrounds
Virtual Backgrounds
Add some flair to your Data Privacy Day celebrations by using one of the IAPP's official Data Privacy Day virtual backgrounds.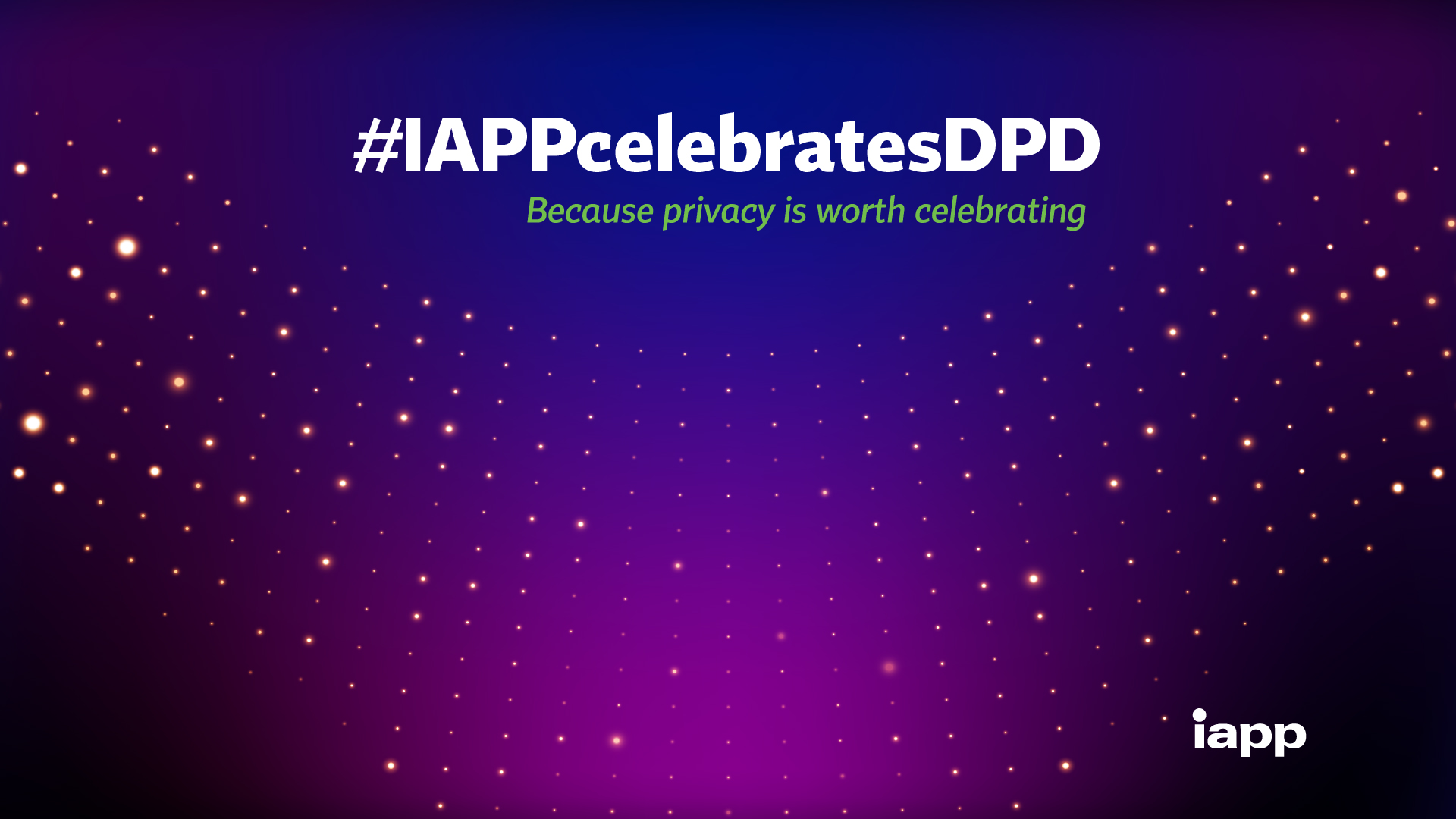 How to Use Virtual Backgrounds
How to add a virtual background (PC & Mac):
Once you have logged into the meeting, go to the "Stop Video" icon at the bottom of your screen and click the small arrow on top of the icon.
Click "Choose Virtual Background."
In this section, there is a + symbol above the prepopulated backgrounds, click this and choose "Add Image."
When using any backgrounds that have copy on them, make sure the check box that says "Mirror my video" is unchecked so that the words are readable.
Once you upload the file, it will automatically show as your background in your video.
Best practices for using virtual backgrounds:
Before logging into your virtual meeting – make sure the background of your choice is downloaded and saved to your computer in a place that's easy to access.
Virtual backgrounds work best when you are sitting in front of a plain background. The less you have going on behind you, the better the virtual background will work. Try to set your computer up so you are sitting with a plain wall behind you.