Networking
Build Worldwide Connections Without Leaving Home
One of our favorite benefits of virtual networking is how it opens doors that never would have appeared before. An online event connects you to your contemporaries across the globe, transcending geographical barriers to achieve a wider spectrum of knowledge.
Who knows, you may meet your next employer, connect with a subject matter expert, or finally find that elusive tool that you have been seeking. The possibilities are endless. Whether you are a new or experienced privacy pro, you are welcome to join us at any of these special events.
Register early for your chosen dates – networking attendance is limited. Please note networking sessions will not be recorded.
ADVERTISEMENT


ADVERTISEMENT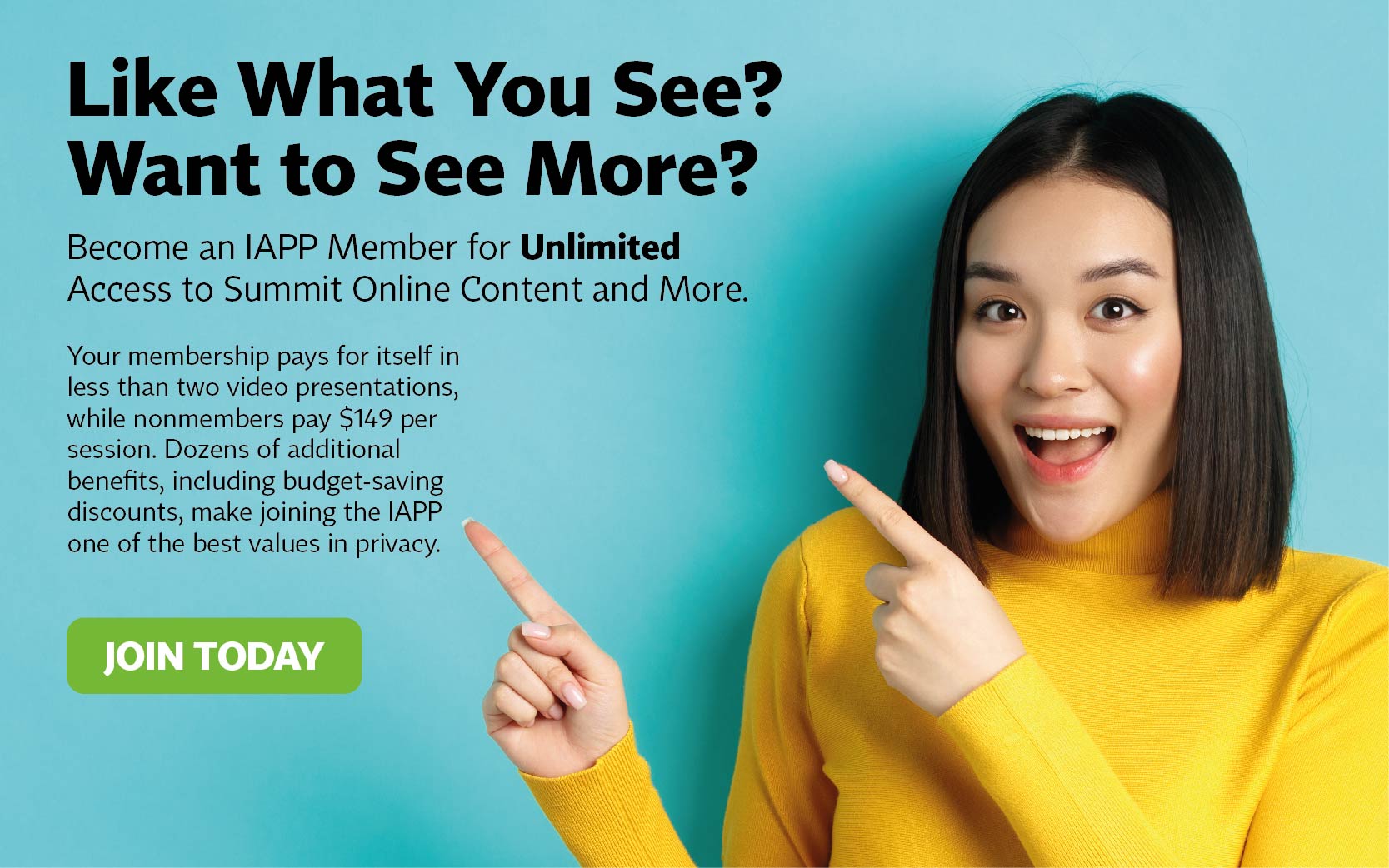 If you are not an active member but would like to join the IAPP and receive access to the Summit Online web series free of charge, please reach out to us so we can assist you. Please contact us here.
Keep Current on IAPP Event Updates
Stay informed about Summit Online and other IAPP events and virtual content by signing up for the Buzz Weekly.