Networking+
Get social! Use the hashtag #DPI22 to join the conversation. Follow us on Twitter @PrivacyPros and @DailyDashboard for live updates from the conference.
Tell your friends and colleagues you will be at DPI: UK by adding banners to your social media.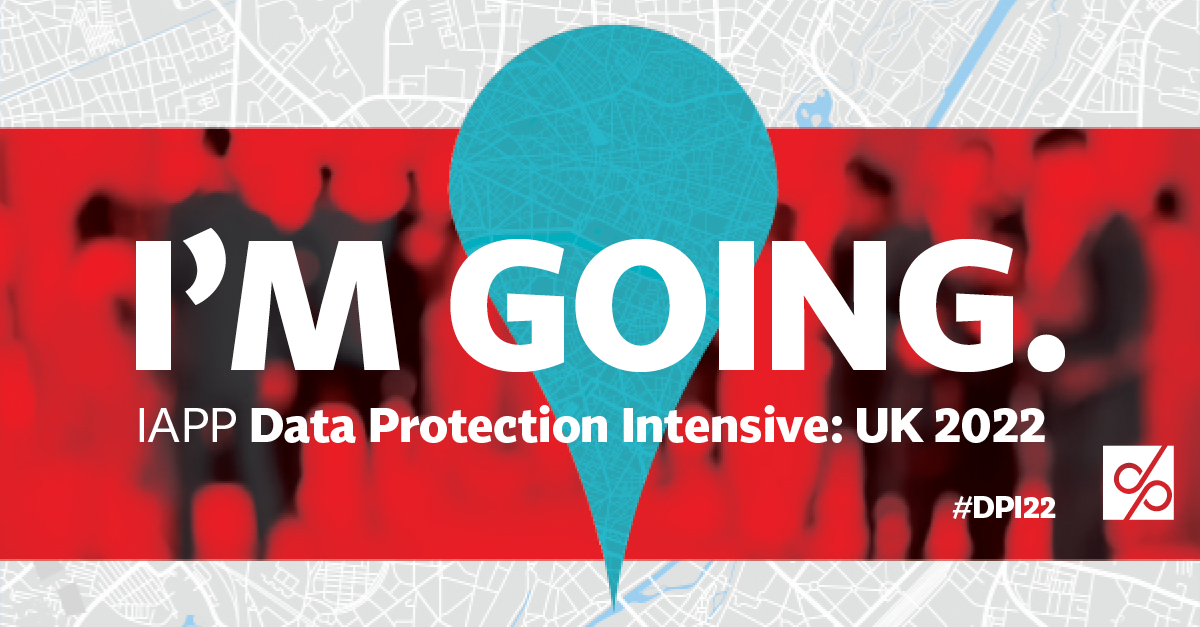 5-Minute Mingle
Wednesday, 23 March, 10:45 – 11:30
Thursday, 24 March, 10:15 – 11:00
Flying solo? No problem. These quick one-on-one mini meetings ensure you meet lots of new people in no time at all. This is speed networking at its best. Don't forget your business cards. Submit your volunteer application today.
Roundtable Topic Discussions
Wednesday, 23 March, 12:30 – 14:00
Select a topic and take a seat at the table. Connect with fellow attendees over small, interactive and lively discussions. Submit your roundtable topic to volunteer as a discussion leader here and check back soon for a list of all discussion topics.
Industry Meet-Ups
Network with other professionals looking to help advance and support industry colleagues in the data protection field. Connect with fellow data protection pros involved or interested in higher education, energy and utilities, adtech, cybersecurity and more. Submit your volunteer application to lead a Meet-Up today.
Wednesday, 23 March
15:00 – 15:30
Diversity in Privacy Meet-Up
Student & Higher Education Meet-Up
16:30 – 17:00
Cybersecurity Professionals Meet-Up
Privacy Engineering Section Meet-Up
Thursday, 24 March
12:00 – 12:30
FIP Meet-Up
Women Leading Privacy Section Meet-Up
15:30 – 16:00
Privacy Bar Section Meet-Up
Privacy Social
Wednesday, 23 March, 18:30 – 20:00
Check back soon for more information regarding this event.
Mentor Mingle
Thursday, 24 March, 13:30 – 14:30
Are you a seasoned data protection professional looking to share your experience with a newcomer? Or are you fresh to privacy and looking for guidance on navigating the industry? Whichever group you fit into, this networking opportunity is for you. Connect with another data protection professional and learn by teaching or being taught. This is where big names in data protection nurture the next big names in data protection. We will provide icebreakers to help you get started. Volunteer to be a mentor here.
IAPP Central
Wednesday, 23 March, 8:30 – 19:00
Thursday, 24 March, 8:30 – 19:00
Visit us for up-to-the-minute resources and tools to help you — and your organisation — meet your challenges head-on. Just tell us what you need. We are here to help.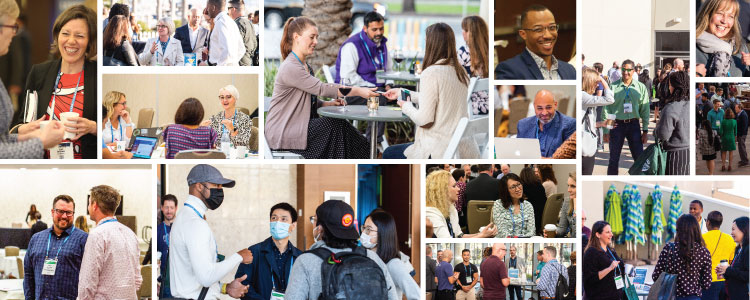 Grow your circle of connections
World-class networking is a hallmark of IAPP events. Make new connections and renew existing ones at activities ranging from informal discussions to gala receptions. Check back as we roll out a full schedule of networking opportunities.
Volunteer Today!
Volunteering is a great way to network while getting a behind-the-scenes look at the conference. Choose from a number of fun, well-organized volunteer opportunities. Volunteers needed: 5-Minute Mingle hosts, Meet-Up hosts, Roundtable Topic Discussion leaders and Mentor Mingle mentors. If you are already registered and want a bigger role, submit your volunteer application today or email volunteer@iapp.org.