For Supporters
Welcome, supporters!
Thank you for supporting the IAPP Canada Privacy Symposium 2020. To get the most out of your supporter agreement, please see the following:
Due Now! Send us your company logo and description
Please email us your high-resolution company logo in .eps format.
Please email us a 100-word company description. It will be published in the conference program along with your logo. State your company name exactly as you would like it to appear on all our materials.
Please note: We'll contact you if any other information is needed to fulfill your agreement.
Interested in supporting this event?

Find out about available opportunities now.
For more information, contact our Sales team at sponsorships@iapp.org or +1 603.427.9200.
See our Code of Conduct at IAPP events.
I'M SUPPORTING! Let your friends and followers know that you're attending #CPS20 in Toronto! Simply download the image below and upload it to your preferred social network. Don't forget to tag us!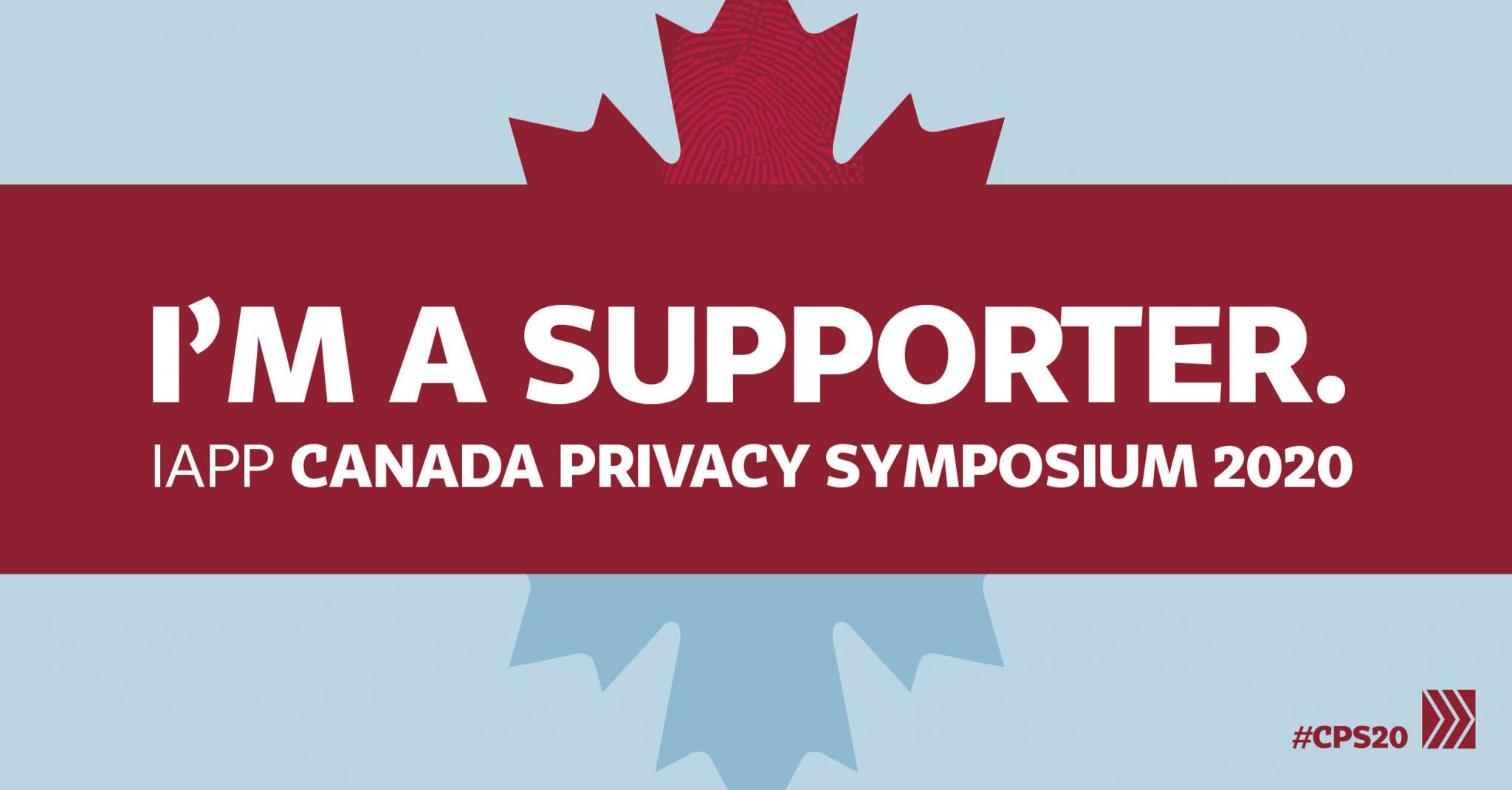 Follow #CPS20 and join the conversation. We look forward to seeing you at the IAPP Canada Privacy Symposium 2020 in Toronto this May!