Networking+
Get social! Use #APF19 to join the conversation on Twitter and follow @PrivacyPros and @DailyDashboard for live updates from the conference.
Networking Reception
Monday, 15 July, 17:45 – 19:15
Make connections with professional peers in a relaxed social setting at the Networking Reception, held at the Melati Bayview Foyer in the Convention Centre (Level 4), overlooking the bay. It's a wonderful opportunity to grow your network within the data protection community.
Sponsored by:   

Women Leading Privacy After Hours
Monday, 15 July, 20:00 – 21:30
Continue the conversation by joining us after the Networking Reception. All are welcome to attend!
Club 55
Marina Bay Sands
10 Bayfront Ave Singapore
018956
The Role of Privacy in Advancing Good ID: A Consultation of the #GoodID Movement
Tuesday, 16 July, 12:45 – 13:15
Join a conversation on how to maximise the benefits of digital identity and minimise the harms to individuals by embedding privacy into technology, policy and practice. Share your insights and ideas and hear perspectives from the U.S., Europe, Africa and Asia, resulting from a global consultation to define and advance Good ID.
Sponsored by: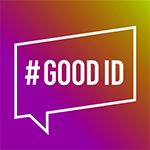 Want more networking?
It's a busy week in Singapore where data protection and security professionals from throughout the region gather together. In addition to the IAPP Asia Privacy Forum 2019, the RSA Conference 2019 Asia Pacific & Japan will be held at the Marina Bay Sands. The PDPC will also be hosting a local event in the area.
Participate in each conference to take advantage of this invaluable networking opportunity!
As an IAPP delegate, you can take advantage of our exclusive RSA Conference S$150 discount by entering the code 1A9IAPPFD in the RSA registration process. Learn more.