For Speakers
Welcome Speakers!
Thank you for contributing to the IAPP Global Privacy Summit 2019. To help ensure the success of your session, please see these important instructions:
Check the online schedule to see your session date and time
To support and help market your presentation, we may have modified your session title, description and takeaways. Please incorporate these changes into your presentation.
Hotel
The IAPP's discounted hotel room blocks are now full. Rooms may still be available outside the block, at standard rates. See hotel information.
Due now: Send us your headshot and bio
If we have this information on file, we've posted it to our website. If yours are missing or outdated, please email your updates to Lindsay Valley. Biographies should be 100 words maximum, and headshots must be high-resolution (.jpeg or .tiff format, 300 x 300 pixels or better).
Due now: Listen to the recording and review the orientation slides here, originally broadcasted on February 20.
March 1: Deadline for initial planning call with co-panelists and chairperson
Plan a call, meeting, or Skype session to talk about your ideas, session layout, topic distribution, etc. Feel free to email Lindsay Valley to reserve a conference phone line for you.
Include your IAPP program chair. They are content experts who are ready to assist with questions, review your deliverables, and provide feedback.
March 22: Send draft presentations to your chair/speaker coordinator
Send electronic copies of your presentation drafts, outlines, PowerPoints and/or handouts to your program chair.
Your program chair can provide feedback or answer questions to help with your session planning.
April 5: Send special A/V requests to your chair/speaker coordinator
Our standard A/V setup for each session room includes the following items. If you would like something that you don't see below, let us know by April 5 and we'll do our best to accommodate your needs:

Projector
Screen
Audio (speakers for mics and any audio output from laptop)
Laptop (no access to Internet beyond the conference Wi-Fi)
Podium
Podium mic
Table mic(s)
Slide advancer
April 19: Send final presentation to your chair/speaker coordinator
Send electronic copies of your presentation and handouts in PPT format to your chair and speaker coordinator by end of day.
Speakers must use the IAPP event-specific PPT template provided here. Please follow the guidelines on Slide 1.
If you're on a panel, you must combine presentations into one deck.
Please upload your presentation using this link: https://iapp.egnyte.com/ul/ZIkSVA9rVx. We will have your presentation loaded and ready in your session room, if you've sent us your materials by Friday, April 19. If you've made updates to your presentation after this date, please bring your presentation on a USB drive.
Please Note:
Please don't miss the deadlines. If you do we may need to cancel your session and complimentary pass. We are thrilled to have you on board and really don't want to do that.
Need to make a change to speakers, panelists or presentation content? It's important to run it by us. Please contact Lindsay immediately if you need to make adjustments.
A space just for speakers: The Speaker Workroom
This space is there just for you. Pick up your thank-you gift; meet your speaker coordinator, Lindsay Valley, in person; get your questions answered; meet with your co-panelists; grab a coffee and snack. You can also charge up at a powered workstation or work quietly. It's your home away from home.
Sponsored by: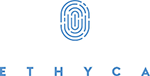 The Workroom will be in Salon 15, Level M2 and is available during the following hours:
Wednesday, May 1, 8 a.m. – 5:30 p.m.
Thursday, May 2, 8 a.m. – 5:30 p.m.
Friday, May 3, 7 a.m. – 3 p.m.
Speaker Networking Lunch
New this year! Please join other speakers in a space reserved just for you. Lunch will be served on Thursday, May 2 from 12 - 2 p.m. in Chinatown on Level M3. No need to RSVP, just show up.
Get social! Make sure everyone in your network knows you're speaking at the Summit:
Promote your session on social media!
Download your "I'm Speaking" graphic for the appropriate platform:
Here's some suggested text for posting to your social platforms. Or feel free to make the message your own.
"I'm speaking at the IAPP Global Privacy Summit 2019. Register here to join me: http://bit.ly/2CflPon #GPS19"
"Join me at #GPS19 where I will be speaking on [INSERT YOUR SESSION TITLE]. Register here: http://bit.ly/2CflPon"
"Hey, #privacypros! I'm speaking at the @PrivacyPros #GPS19 in DC. Register here to join me: http://bit.ly/2CflPon"
Things to consider:
Use our tracked link to help us gauge clicks on social: http://bit.ly/2CflPon
Use the event hashtag, #GPS19, to connect with other attendees and speakers.
Tag us on LinkedIn (@IAPP – International Association of Privacy Professionals), Twitter (@PrivacyPros), Facebook (@IAPPprivacypros), and Instagram (@iappprivacypros) to engage with us so we can cross promote!
Post more than once across all your platforms, especially leading up to the event.
Talk about your session via video on Instagram stories or Facebook Live to encourage engagement and registration.
See our Code of Conduct at IAPP events.