Joe Alhadeff, a friendly bear of a man and a lion of the privacy community, died this weekend after a long battle with cancer. He was 57.
Most recently the VP for global public policy and chief privacy strategist for Oracle, Alhadeff was globally minded, and it is difficult to find an international privacy and data protection effort that he wasn't involved with. From the OECD to the International Chamber of Commerce to the U.S.-India Business Council to the U.S.-ASEAN Business Council, Alhadeff was a privacy and security policy voice to which everyone listened, whether advocate, regulator or industry representative.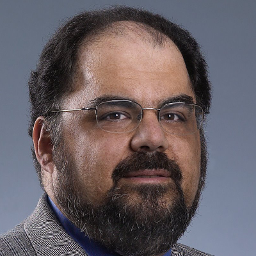 He was also a great supporter of the IAPP, speaking for us at least 13 times over the years, dating back to the 2003 Privacy Academy, which is as far back as we have speaker records, and serving often as a sounding board.
"Wherever privacy was being discussed," IAPP President and CEO J. Trevor Hughes, CIPP, said, "Joe was there, adding practical and insightful guidance. His thinking is baked into many of the frameworks, laws and regulations in privacy around the world."
Alhadeff "could see policy steps necessary six or seven steps out," said Martin Abrams, who leads the Information Accountability Foundation, of which Alhadeff was a founder. "For example, it was Joe who, in 2003, saw that an APEC privacy initiative would have an impact on European data transfer policy, which it did, seven years later. What's more, he could convince people like me that the vision was worth the effort, even if the payoff would be the future."
However, beyond his work in policy, Alhadeff was also universally admired as a gracious host and friendly companion, with a sharp wit and an easy laugh. His travels took him all over the world, to anyplace where privacy was a topic being examined, and he could be counted on to make sure everyone was enjoying themselves in whatever far-flung location they found themselves in.
"I will always think of Joe as interested and committed to friendship," said PwC's Peter Cullen, CIPP/US, who worked with Alhadeff at the IAF and while with Microsoft. "He was the consummate host and thrived on entertaining the many people in his life."
"I think the single most important thing is to capture Joe's humanity," said Peter Lefkowitz, CIPP/US, now at GE Digital but once Oracle's CPO at the same time Alhadeff was chief privacy strategist. "He had a love for people, a love for ideas, and had an excitement about privacy and the potential for privacy and technology to coexist. That really was the essence of Joe: very forward looking, very positive and extremely thoughtful." 
Similarly, said Anick Fortin-Cousens, CIPP/C, IBM's privacy officer for Canada, Latin America, the Middle East and Africa, "When I think about Joe at this time, what comes to mind is not his unsurpassed intellect, the breadth and depth of his knowledge about anything and everything, his unparalleled eloquence, nor the substantial impact he has had on public policy globally, but his generosity, warmth, kindness and sense of humor. 
"I got to know him — really know him — during our international travels to some faraway places around the world as part of our involvement with APEC. I have so many personal memories of him: shopping in a Lima market, enjoying local food right before Christmas in Seoul or taking a dip in the ocean between meetings in Subic. It's hard to believe that Joe's work here is done. But I'm sure that wherever he is, he has already put together a coalition to engage in discussions with the powers-that-be to improve the place."
"He found connections in everything," Hughes remembered. "Small talk with Joe was a delightfully wandering path that could touch on food, history, policy, art, sports … and always the best gossip about our field. He somehow knew the inside scoop on every town we found ourselves in around the world. The best coffee in Rome? Ask Joe. The best way to get to the airport in Singapore? Ask Joe. A few spare hours in any city around the world? Joe would give you the perfect itinerary."
This was something that Alhadeff truly enjoyed, said Lefkowitz, mentoring and bringing people into the fold. "Joe was in work what he was in life," he said. "He was a gentleman with great perspective, a caring family man, and people loved working with him. People weren't junior or senior; they were judged by the quality of their intellect and the integrity of their souls." He often identified younger staffers, brought them to the attention of management, and advocated for their advancement, regardless of whether they were in the privacy department or not.
"He was as forward thinking about people as he was about policy," Lefkowitz said.
Unmarried and with no children, Alhadeff was close with his brother Les, his sister-in-law Deborah and his nephew William, Lefkowitz noted, and he had a large and close family that was spread out across Europe and the United States. A traditional Jewish funeral was held for him on Sunday, but Lefkowitz, Cullen and others are currently planning a memorial celebration event for later this summer with which to allow people to come together and remember Alhadeff's contributions both professional and personal.
1 Comment
If you want to comment on this post, you need to login.
comment Vern Byggdin • May 30, 2017

I had the privilege to work directly with Joe for many years.  He was a consummate gentlemen and I appreciated his diplomatic candor, deep intellect and good sense of humour as he coached me through some challenging negotiations with public sector clients.