Dmorph, a communication technology company, recently released eSecureSend, a business-focused secure message transfer product. eSecureSend aims to ensure virus-free processing and high-level security for the transfer of files and messages to limit businesses' liability from data loss or hacking.

Zscaler, a cloud-based information security company, recently announced the launch of its Fall 2014 Zscaler Internet security and compliance platform. The platform will provide Advanced Persistent Threat protection, guest Wifi security, global administration, policy management and reporting, as well as instant assessment of security risks.
TrueVault, a newly formed healthcare app data security company, provides a secure API for healthcare apps to use when storing sensitive patient data. TrueVault is hoping to help healthcare startups comply with HIPAA.

AvePoint, provider of cloud, compliance, data governance and management software solutions for next-generation social collaboration platforms, recently announced updates to its compliance product line. Specifically the updates are to AvePoint's Compliance Guardian Service Pack (SP) 3 and Compliance Guardian Online SP 2, which enable organizations to ensure that organizations are protecting even more of its enterprise content.

CertiVox, a web 2.0 security firm, has developed CertiVox M-Pin, what it calls the world's first and only Zero Password Strong Authentication Platform. M-Pin eliminates passwords and password database breaches while dramatically increasing user safety, convenience and satisfaction.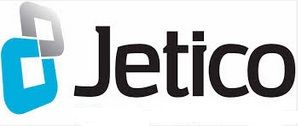 Jetico, a developer of HIPAA compliant encryption, recently created BestCrypt Base version 2.0. Jetico's CEO said that last year one third of "all data breaches were reported as due to loss or theft of unencrypted portable devices…encryption is the answer – disguising sensitive data from unwanted eyes." Jetico's disk encryption software allows easy and transparent distribution of encryption policies for USB drives and other removable storage.
If you have a product you'd like featured in The Privacy Advisor, email Angelique Carson at acarson@privacyassociation.org.
Comments
If you want to comment on this post, you need to login.