Tech solutions are increasingly a part of a privacy pros' purview. Here's a look at a crop of new privacy- and security-based tools that should perhaps be on your radar. Want your product featured? Email Molly Hulefeld at mhulefeld@iapp.org.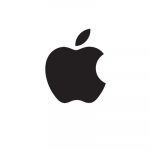 Apple's release of iOS 11.4.1 serves to boost user privacy by introducing a security feature, the USB Restricted Mode, that prevents a USB device from connecting and deciphering an iPhone's passcode. The feature makes it so that any phone locked for an hour will be unresponsive to USB accessories looking to connect. In a statement, Apple said, "We're constantly strengthening the security protections in every Apple product to help customers defend against hackers, identity thieves, and intrusions into their personal data," adding, "We have the greatest respect for law enforcement, and we don't design our security improvements to frustrate their efforts to do their jobs."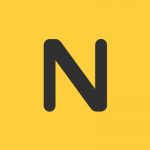 In partnership with Microsoft, Namogoo recently developed software aimed at helping businesses, brands and publishers track third- and fourth-party services that collect and share customers' personal information from their websites. According to Namogoo, the software helps to "validate your data and gain actionable insights to diminish and prevent exposure to litigations caused by third party tags," as well as to "continuously track and monitor your third-party tags."
Niantic, the developer of Pokémon Go, has partnered with kid-safe technology company SuperAwesome to develop a new login platform for kids aimed at giving parents more control over seeing and approving permission to access Niantic games, CNET reports. The Niantic Kids Parent Portal is designed to comply with international privacy requirements, including the Children's Online Privacy Protection Act, and has also received the kidSAFE Seal.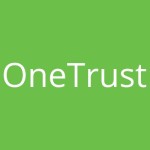 OneTrust recently released its Mobile App Consent solution, a tool designed to help obtain user consent across mobile apps while also providing consent receipts for companies to demonstrate their compliance efforts to regulators. In an article for Privacy Tech, Ryan Chiavetta, CIPP/US, writes, "The tool produces consent receipts, which are stored in a centralized database for future disclosure to regulators. It also provides companies with an analytics dashboard to see what users are consenting to, who those data subjects are and where they are located.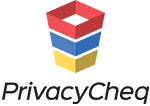 PrivacyCheq Co-Founders Roy Smith and Dale Smith, CIPT, found themselves running into a recurring problem. While conducting demos of their ConsentCheq solution, clients would tell the Smiths they liked the tool's ability to develop privacy notices, but due to conflicts with other systems they had in place, ConsentCheq was not a feasible option. The Smiths decided to use a subset of their ConsentCheq technology to create PrivacyUX, a tool that allows clients to create simple, easy-to-digest privacy notices. IAPP Associate Editor Ryan Chiavetta, CIPP/US, recently spoke with the Smiths about the development of the tool and how it can help companies comply with the EU General Data Protection Regulation.
Comments
If you want to comment on this post, you need to login.