Tech solutions are increasingly a part of a privacy pros' purview. Here's a look at a crop of new privacy- and security-based tools that should perhaps be on your radar. Want your product featured? Email Molly Hulefeld at mhulefeld@iapp.org.
D-ID, a software development company aiming to protect user privacy preferences in light of facial-recognition technology, launched its initial product on stage at TechCrunch's Disrupt San Francisco conference, TechCrunch reports. The technology is being sold as both a service and an enterprise software solution. Gil Perry, D-ID's chief executive officer, said his goal was to make facial-recognition technology responsive to the privacy and security concerns that certain individuals may have. Perry said, "We use advanced image processing and deep learning to process the photo or video in such a way that it will look similar to the human eye but machines, AI, face recognition classifiers will not be able to recognize the individual."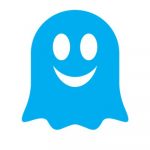 Privacy-focused browser extension Ghostery announced "major updates" for iOS and Android mobile browsers. The update is said to provide "dramatically faster browsing and privacy protection with build-in tracker and ad blocking." Ghostery's privacy browser boasts privacy protection and speed, adding "websites load faster when ads and trackers are removed, providing savings in your mobile data and battery usage."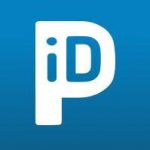 Privacy Vaults Online Inc. has released a tool designed to help companies comply with the EU General Data Protection Regulation when handling children's information. The company's GDPRkids compliance program aims to work with the creators of children's websites, applications, connected toys and platforms to ensure they do not violate the rules. "It's time for publishers and developers to take privacy seriously and that could not be more true when it comes to children's privacy," PRIVO Vice President of Compliance Claire Quinn said. "More and more children are online and have their own devices, which makes our programs more critical than ever."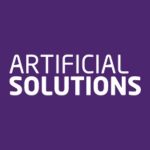 VentureBeat reports on how Artificial Solutions' Teneo product enables customers without coding knowledge to build multichannel, conversational artificial-intelligence solutions customized to their particular needs and preferences. To date, the company has raised more than $18.7 million in funding, and the most recent release, Teneo 5, reportedly offers increased data reporting, analysis and anonymization features. Artificial Solutions Chief Marketing and Strategy Officer Andy Peart said, "With Teneo, these organizations can implement advanced conversational AI applications across all platforms, devices, and operating systems, and benefit from extensive data analysis without contravening regulations such as the GDPR."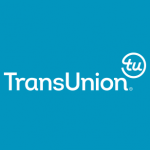 Global risk and information solutions provider TransUnion announced myTransUnion, a mobile app designed to allow consumers to freeze and unfreeze their credit reports for free and in a matter of seconds. John Danaher, president, Consumer Interactive at TransUnion said, "As personal data protection becomes an increasingly growing concern, we are more passionate than ever about encouraging consumers to take action," said. "That's why we are continually building our portfolio of tools to help prevent fraud and data breach."
Comments
If you want to comment on this post, you need to login.