Tech solutions are increasingly a part of a privacy pros' purview. Here's a look at a crop of new privacy- and security-based tools that should perhaps be on your radar. Want your product featured? Email Molly Hulefeld at mhulefeld@iapp.org.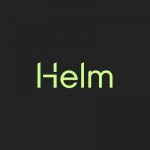 Helm, a Seattle-based startup, announced the launch of a service designed to make it easier for users to assert control over their email, contacts and other personal data. For a fee, the service will offer a custom server that connects to a user's home or small-office network and sends, receives, and manages email, contacts and calendars. Helm has plans to offer photo storage and other services later.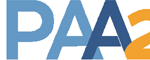 Nelson Mullins Nashville Partner Ron Wyman designed HIPAA27, a compliance tool designed to streamline the compliance process by providing customized risk assessments, management plans, and other tools to ensure compliance with the Health Insurance Portability and Accountability Act. The tool is intended to aid healthcare providers, as well as vendors, efficiently comply with patient privacy requirements.

Dutch multinational banking and financial services corporation ING announced the release of its open source blockchain tool, Zero-Knowledge Set Membership Solution. The tool, ZKRS, follows ING's zero-knowledge range proof solution, which aims to address the obstacles of using blockchain technology in the financial services field. Annerie Vreugdenhil, head of Wholesale Banking Innovation at ING, said, "One of the key elements in this process for clients is how to deal with data and privacy. The release of ZKSM is the next step in this journey," adding, "We are excited that our ground-breaking solution is now ready to be implemented and tested."

Mozilla announced it has launched its Firefox Monitor tool designed to notify internet users if their email address has been compromised in a data breach. Mozilla partnered with Security Researcher Troy Hunt and his site, Have I Been Pwned, in the creation of the tool. Users first enter their email address into Firefox Monitor to see if their email address has been previously impacted by a data breach. After the initial scan, users can sign up for the service to be notified about any future incidents involving their email address.
The No More Ransom project unveiled an updated decryption tool that is available for download. The tool was developed by Romanian police, Europol and Bitdefender and is said to be more potent than the tool released in February, ZDNet reports. No More Ransom allows anyone infected with GandCrab malware in the past four months to now recover files without paying the standard ranson, which varies between $600 and $3,000 per infected computer. 
Comments
If you want to comment on this post, you need to login.