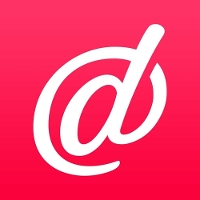 DatChat has released an iPhone-compatible secure messaging app. It boasts full encryption, the ability to send "un-screenshotable" and self-destructing messages, and the option to "unsend" a text. The app works in conjunction with iMessage, so users do not have to compose texts in another app. DatChat is available for free in the Apple App Store.
---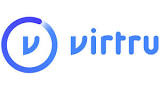 Virtu has announced its Customer Key Server, a tool that permits organizations to have access to their encryption keys. The program is built on top of Software-as-a-Service and can be used in tangent with Virtru-enabled applications, like Outlook or Gmail. Demos are available on the Virtru website. 
---
Fortinent has released an update for its FortiOS system. It includes improvements on access points, an open API environment and firewalls. The tool has partnered with Nokia, Cisco, and HPE. FortiOS 5.6 will also "be able to find and analyze threats that enter the system, allowing the security administrator to observe their inputs from within a single screen," and includes updated versions of FortiGate and FortiWeb. 
---

WiFi Privacy is a new mobile phone VPN service from Norton, available for both Android and Apple devices. It boasts "bank grade" encryption and anonymous browsing. The cost for the service varies by subscription.   
---

Comodo has released its newest iteration of its Internet Security product, this time updated to include malware attack protection. It additionally includes features like Secure Shopping, Unblock Application and Virtual Desktop, which protects users from recorder keystrokes, inflexible firewalls and accidentally downloaded viruses, respectively. CIS 10 is free, with an option to upgrade for a cost.
---
Washington Office of Privacy and Data Protection's Privacy Modeling

The Washington state privacy office has announced its new privacy modeling tool, a web application that allows developers and creators to search the privacy laws relevant to their work and receive explanation on said laws. Created by Washington State with funds from a William and Flora Hewlett Foundation grant, the application is free to use for anyone online. 
Comments
If you want to comment on this post, you need to login.