"If more of us valued food and cheer and song above hoarded gold, it would be a merrier world," Thorin Oakenshield laments in J.R.R. Tolkien's perennial classic, The Hobbit. Luckily, privacy pros have taken his exhortation to heart, meeting across the globe to mingle with one another, eat and discuss the (privacy) issues of the day at this month's Privacy After Hours. Of note? Out of the 21 participating cities, 9 were outside of the U.S.─ an impressive offering for the event series.
Enjoy a selection of highlights from Privacy After Hours gatherings around the world. As you'll see, if privacy pros know anything, it's how to have a good time.
Host: Merve Gozukucuk, CIPP/E, Senior Consultant, BTS & Partners
Location: Istanbul, Turkey
Venue: Divan Brasserie Beyoğlu

This was the city's inaugural Privacy After Hours, and the event was a hit. Welcome to the family, Istanbul! 

 "As a practitioner on the privacy projects in Istanbul, I was aware of the increasing interest on this issue and the considerable community in Istanbul," said  Gozukucuk. "IAPP is definitely the right platform to gather the professionals representing the different stakeholders with divergent backgrounds in this jurisdiction. We made the first start with this fruitful event in Istanbul, expanded our community, had chance to listen others' experiences. It is for sure that we will have the next After Hours event with much more participation."
Host: Phillip Mahan, CIPP/US, CIPM; Director, Ionic Security
Location: Atlanta, GA
Venue: Ri Ra Irish Pub
 "I find that it is just as important to network in an unstructured environment as it is to have the more structured learning from KnowledgeNet meetings," Mahan said. "Having the opportunity to discuss the topics we all have in common, and meeting Privacy Professionals with different areas of expertise really helps the profession as a whole. The 'Privacy After Hours' events facilitate these interactions."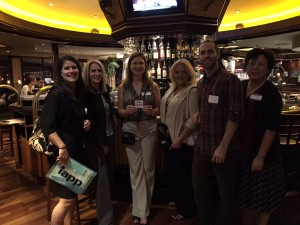 Hosts: Deanna Tyler, CIPP/US; CIPP/G and Sue Wong
Location: Cupertino, CA, U.S. 
Venue: The Elephant Bar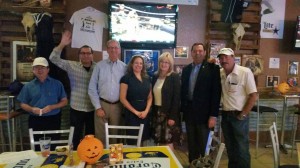 Host: Kathleen Crook, CIPP/US
Location: El Paso, TX, U.S.
Venue: Mark's Cantina
Host: Eija Warma, CIPP/E 
Location: Helsinki, Finland 
Venue: Pub O'Malleys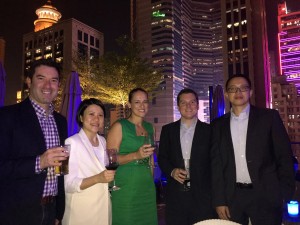 Host: Anna Gamvros, CIPT, Baker & McKenzie
Location: Hong Kong  
Venue: Shelter Italian Bar & Restaurant
"We have a small but growing community of privacy professionals in Hong Kong and it was great to have Privacy After Hours as the catalyst for bringing us together," Gamvros said. "We made some great connections and look forward to getting together as a group again and growing the network."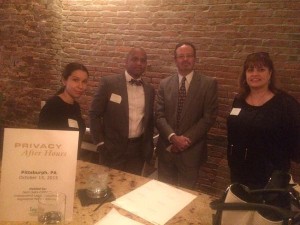 Host: Nazli Saka, CIPP/US, Independent Legal Consultant / Registered Patent Attorney 
Location: Pittsburgh, PA, U.S.
Venue: Sienna Mercato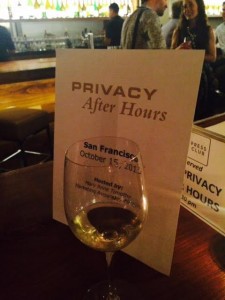 Host: Eleanor Treharne-Jones, CIPP/E 
Location: San Francisco, CA, U.S. 
Venue: Press Club
Hats off to our hosts, volunteers and attendees for making this round of Privacy After Hours such a success! 
Want more details about Privacy After Hours? Get them here. Curious when there's a get-together in a city near you? Review the upcoming event schedule here. 
Member Engagement Coordinator Marin Mathien contributed to this report.
Comments
If you want to comment on this post, you need to login.