Here's a list of the movers and the shakers in the privacy profession within the last month or so. Have a move or a shake of your own you'd like mentioned? Email mhulefeld@iapp.org.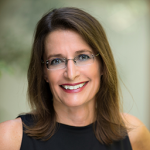 Uber announced Ruby Zefo will join as the company's first chief privacy officer. Previously, Zefo served as Intel's chief privacy and security counsel. Melanie Ensign, Uber's privacy and security communications lead, said Zefo's new position, which will be based in San Francisco, "fills a critical global role responsible for the development and implementation of privacy standards, procedures and processes in every market where we operate." As required by the EU General Data Protection Regulation, the company also hired its data protection officer, Simon Hania.
Gretchen Ramos, CIPP/E, CIPP/US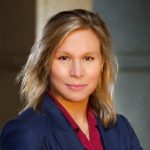 Gretchen Ramos joined Greenberg Traurig's cybersecurity, privacy and crisis management practice in April. Ramos will continue her focus on compliance, regulatory and product development issues related to the EU's new data protection laws and U.S. laws. G. Michelle Ferreira, managing partner of Greenberg Traurig's San Francisco office, said, "Gretchen's depth of experience in data privacy and cybersecurity in the U.S., Europe and Asia is a tremendous asset to our clients in California and across the globe," adding, "We recognize that navigating the complex web of data regulations and being prepared to address new security threats are among our clients' top priorities."
Timothy Banks, CIPP/C, CIMP, CIPT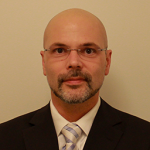 Canadian-based law firm nNovation has announced Timothy Banks has joined on as partner. Banks has previously developed and led the privacy and cybersecurity practice at Dentons Canada and provided advice to and supported Amazon Web Services in Canada. In his new role, Banks will focus on a number of practice areas, including privacy and cybersecurity, IT outsourcing agreements, access to information, advertising and marketing, Canada's Anti-Spam Legislation, and other consumer protection issues. He is also a regular contributor to IAPP publications, most notably for Privacy Tracker. Kris Klein, CIPP/C, CIPM, FIP, managing director for IAPP Canada, is the founder of and partner at nNovation.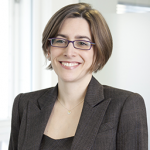 In response to the EU General Data Protection Regulation, Hogan Lovells International hired Nicola Fulford to serve as partner in the firm's Privacy and Cybersecurity practice based in London. Most recently, Fulford headed up the Data Protection and Privacy practice at Kemp Little. Eduardo Ustaran, CIPP/E, co-director of the global Privacy and Cybersecurity practice at Hogan Lovells, said, "This is an important aspect of our strategy for the future. Nicola brings with her deep knowledge and expertise, as well as the right business-oriented approach to this fascinating area of law. She is an ideal fit for our global team."
John Treviño, CIPP/C, CIPP/US, CIPM, FIP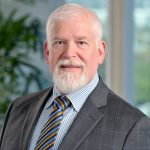 Manatt, Phelps and Phillips announced Ingrid Beierly, John Treviño, CIPP/C, CIPP/US, CIPM, FIP, and Peter J. Reid have joined the firm's Privacy and Data Security practice. Beierly and Reid will serve as business and compliance consultants, while Trevino will provide in-house privacy and technology counsel. Donna Wilson, chair of Manatt's Privacy and Data Security Practice and the firm's CEO and managing partner-elect, said, "John and Peter have proven track records of developing and managing complex in-house corporate privacy and security programs, including addressing new European and other regulatory frameworks such as GDPR and the recently passed CCPA."
Comments
If you want to comment on this post, you need to login.