Judy Booth, CIPP/C, a longtime member of the IAPP and former member of the IAPP Canadian Advisory Board, died in a traffic accident last week at the age of 57.
Booth most recently held the position of chief of the Access to Information and Privacy office for the National Capital Commission and continued to work for the NCC in a consultant role after she had retired.
"Judy will always be remembered for her great smile and sense of humor," said IAPP Canada Managing Director Kris Klein, CIPP/C, CIPM, FIP. "Her quick wit always made you smile. Her role on the advisory board was invaluable and she was always the first to raise her hand with cool ideas that she followed up on with enthusiasm."
Booth had previously served as the deputy director at the Privacy Division for Fisheries and Oceans Canada, as well worked in the ATIP field for Agricultural and Agri-food Canada, Industry Canada and Statistics Canada.
Immigration, Refugee and Citizenship Canada Assistant Director, Privacy, Policy and Governance Michelle Dunn, CIPP/C, said Booth's love of privacy blossomed when she worked for Fisheries and Oceans Canada. Dunn said Booth created a privacy division within Oceans' ATIP office, where the two of them worked on privacy issues outside of regular formal requests. Booth and Dunn dealt with privacy breaches, privacy impact assessments and educated companies on privacy rights around personal data.
"Things have moved so far since she first dabbled in privacy. For me, I see her as one of the pioneers of privacy within ATIP shops in government," said Dunn. "She was one of the first to engage the department to have a privacy division embedded within the ATIP office that would be able to help guide the government institution on matters related to privacy."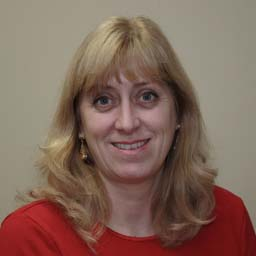 Booth and Dunn worked together for 18 years, and Dunn credits Booth for the development of her career.
"She was my mentor. She knew so much about privacy. I still see her as my privacy guru," said Dunn. "She's given me books. She encouraged me to get my [IAPP] certification, and she's the one that's responsible for my love of privacy."
Dunn described Booth as a people person who was passionate about privacy and individuals' rights to access their information. Dunn also called Booth a very good friend, who attended all of her family's major life events, from weddings to the birth of children.
"We had an employee who was pregnant and was brand new, and the first thing Judy did was make her a baby's quilt," said Dunn. "I think she made one for every member of my family who had a baby. I don't think I will ever have the honor to meet somebody who was so kind, giving and nice."
Dunn said Booth was the type of person who could not walk down the street without someone she knew stopping to say hello. Booth was an avid birdwatcher, helped caterpillars she watched over go through the stages of chrysalis to become butterflies and would not harm a fly, or a spider for that matter. She was also a snare drummer for a pipe band.
"Anybody who met her didn't forget her," said Dunn.
Booth is survived by her husband Ches, and her two daughters, Holly and Karen. Two visitations will take place Jan. 18 from 2PM to 4PM and from 6PM to 8PM at the C.R. Gamble Funeral Home in Almonte, Ontario. A celebration of life service will be held Jan. 19 at the Almonte Civitan Hall, with a reception to follow.
Comments
If you want to comment on this post, you need to login.