Here's a list of the movers and the shakers in the privacy profession within the last month or so. Have a move or a shake of your own you'd like mentioned? Email Joe Duball at jduball@iapp.org.
Tara Cho, CIPP/E, CIPP/US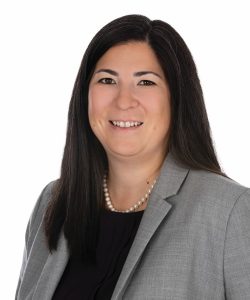 Womble Bond Dickinson has announced Tara Cho has been hired as a partner at the firm's office in Raleigh, North Carolina. Cho advises clients in numerous industries, including technology, retail, e-commerce and healthcare, on cybersecurity and data privacy matters such as the development and implementation of compliance programs, data breach response, regulator investigation and enforcement, and transactions involving data assets. "Privacy and data security are key concerns for our clients, both here in the Triangle and across the globe," said Beth Tyner Jones, managing partner of Womble Bond Dickinson's Raleigh office. "Tara has an outstanding track record of guiding clients in these increasingly important areas of operations."
Sam Genovese, CIPP/US
Sam Genovese has joined the data privacy and cybersecurity practice at Dallas-based Squire Patton Boggs. Genovese specializes on privacy rights, consumer protection violations and unauthorized computer use.
Peter McLaughlin, CIPP/US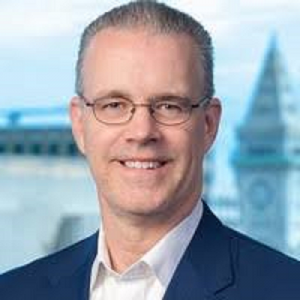 Peter McLaughlin has joined Womble Bond Dickinson as a partner in its Boston office. McLaughlin helps clients apply innovative products and business models to the use and sharing of personal information in the global marketplace. He advises companies on the development of cybersecurity programs and data breach responses. "As cyber threats become increasingly sophisticated, businesses likewise need a sophisticated, coordinated data protection program," Womble Bond Dickinson's Privacy and Cybersecurity Team Co-chair Ted Claypoole said. "Peter knows how to develop and manage programs that help companies protect data and manage risks."
Antonis Patrikios, CIPP/E, CIPM, FIP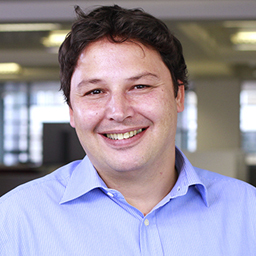 Antonis Patrikios has been hired as a partner at Dentons office in London. Patrikios' recent experience includes advising a number of clients on EU General Data Protection Regulation compliance while also guiding clients on matters related to big data, adtech and cybersecurity. "We are excited to welcome Antonis, a true cybersecurity and data privacy expert, to our global Privacy and Cybersecurity Group and our Tier 1 IT and Telecoms practice," said Andy Lucas, head of Dentons' UK Technology, Media and Telecoms practice "His hire reflects the demand we're seeing from our clients for data privacy and cybersecurity advice, and growing our capabilities in this area is a focus for our UK business to enable us to better support our clients on their global data privacy and cybersecurity needs."
Alexander Shepherd
Alexander Shepherd is joining Pinsent Masons' Singapore office as Technology, Media and Communications partner. Shepherd most recently spent the last three years as a partner at Bird and Bird in Singapore. He's advised on cross-border data privacy and cyber-security matters, based on both Asian-Pacific regulations and the EU General Data Protection Regulation. "Alex's appointment strengthens our international presence in the technology sector. His experience across financial services, cyber, data and outsourcing areas will enable us to meet the growing client demand for technology-related legal services across Asia," Pinsent Masons head of the Advanced Manufacturing and Technology sector Florian von Baum said.
Ariel Wolf
Ariel Wolf has rejoined Venable after working for the U.S. Department of Transportation. Wolf will be counsel for the firm's eCommerce, Privacy, and Cybersecurity Practice in Washington D.C. He will also lead the Venable's Mobility and Transportation Technology Group. "His capacity to tackle a variety of complex legal and policy issues within these sectors speaks to the value he brings to our practice and our clients. We are thrilled to welcome him back to the firm," eCommerce, Privacy, and Cybersecurity Practice Co-chairs Stuart P. Ingis and Emilio W. Cividanes said in a statement.
Comments
If you want to comment on this post, you need to login.