Here's a list of the movers and the shakers in the privacy profession within the last month or so. Have a move or a shake of your own you'd like mentioned? Email mhulefeld@iapp.org.
Jennifer Beckage, CIPP/E, CIPP/US, Myriah  Jaworski, CIPP/E, CIPP/US, and Daniel Greene, CIPP/E
Beckage, a New York–based law firm focused on tech, data security and privacy law, recently announced that Jennifer Beckage, Daniel Greene and Myriah Jaworski have earned the Certified Information Privacy Professional/Europe credential through IAPP. "Beckage PLLC is the only known law firm in Western New York with three CIPP/E attorneys on its team," said Beckage, the firm's managing director. "I am proud of the team of privacy professionals assembled at Beckage PLLC and of the confidence our clients place in us to keep them abreast of the ever-changing regulatory landscape as it relates to compliance and litigation matters."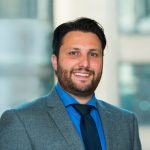 Hunton Andrews Kurth promoted David Dumont to partner. Based in the firm's Brussels office, Dumont advises large, multinational clients on various aspects of European Union privacy and data protection law and has worked extensively in preparing clients for all aspects of the EU General Data Protection Regulation.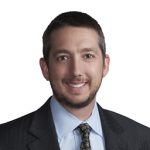 Reed Smith announced Aaron Lancaster joined the firm's Washington office as counsel. Also announced, Paul Connell, former deputy attorney general and senior counsel for the Wisconsin Department of Justice, will join the firm as partner. "With uncertainty in the legal environment, particularly at the state level, clients cannot be only reactive, where they need assistance in investigations and litigations that involve data privacy and data security issues, but need insights on where the law is developing, and how it impacts the business decisions the clients are making," said Anthony Diana, co-chair of the firm's IP, Tech & Data Group. "With the addition of Paul and Aaron, Reed Smith is even better positioned to guide our clients into the future."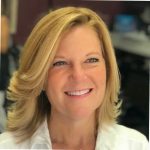 Proskauer announced Bonnie Yeomans joined the firm as special privacy counsel in its Corporate Department. Yeomans joins from CA Technologies, where she served as vice president, assistant general counsel and chief privacy officer. "Her extensive experience as a chief privacy officer and success building and leading comprehensive global data privacy and security programs will be a great asset to the firm's client base," Proskauer Global Corporate Department Co-Chair Daryn Grossman said.
Comments
If you want to comment on this post, you need to login.