Tech solutions are increasingly a part of a privacy pros' purview. Here's a look at a crop of new privacy- and security-based tools that should perhaps be on your radar. Want your product featured? Email Joe Duball at jduball@iapp.org.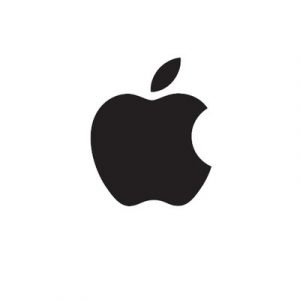 Apple's WebKit announced the release of new technology using Apple's "Privacy Preserving Ad Click Attribution," a three-step process that enables companies to continue data collection but without scraping data and tracking those who are clicking. The new tech allows for ad clicks to be attributable while maintaining the privacy of those clicking, which cuts out the traditional values of ad clicking that employ user cookies and cross-site tracking to gather information on ad performance and further ad deployment.
SuperAwesome has been testing artificial intelligence that uses more than 300 indicators to determine if a user is an adult or child. The company, which focuses on products related to children's privacy, seeks to negate the need for people to check a box and verify their age before entering a site by having its new tech work behind the scenes on websites. If the tech determines its the user is a child, the company can then decide to trigger additional privacy controls that prevent it from collecting browsing information or soliciting personal data, which maintains compliance with federal law.
The Tor Project has released its free secure internet browser for Android devices. Tor keeps a user hidden online and hampers user tracking by a given website. The browser also deletes user histories are delete leaving a site, diverts from service provider blockages and uses layers of encryption to defend against surveillance.  "There is often heavy surveillance and censorship online, so we made it a priority to reach these users," Tor Project said in a blog post. "While there are still feature gaps between the desktop and Android Tor Browser, we are confident that Tor Browser for Android provides essentially the same protections that can be found on desktop platforms." The browser is not yet available on iOS and the company said users need to exercise patience with the brower's speed.
Wilson Sonsini Goodrich & Rosati
Wilson Sonsini Goodrich & Rosati, a law firm based in Palo Alto, Calif., has created the SixFifty Privacy app, which will aid companies' efforts to comply with the California Consumer Privacy Act. The app offers modules that automate the four key requirements under the CCPA and Sixfifty touts the app as having the ability to lead a company to compliance in 15 minutes. "The idea behind SixFifty is to make the assets of Wilson Sonsini more accessible to the market," SixFifty President Kimball Parker said. "Right now, every company would like to use Wilson Sonsini, because they're one of the best law firms in the world. But not every company can afford them. And Wilson Sonsini can't scale to accommodate every company in the United States. So that why we've built this app."
Comments
If you want to comment on this post, you need to login.