Tech solutions are increasingly a part of a privacy pros' purview. Here's a look at a crop of new privacy- and security-based tools that should perhaps be on your radar. Want your product featured? Email Molly Hulefeld at mhulefeld@iapp.org.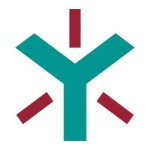 Egnyte released its own one-click GDPR-compliance solution designed to use machine learning to identify sensitive information within an enterprise, Forbes reports. Egnyte Protect, the one-click compliance solution, uses machine learning to quickly identify the most likely areas where GDPR-sensitive information could be located. After identifying areas, the product is designed to classify sensitive content and highlight aspects that could prove problematic if involved in a data breach.

eWeek reports IBM has released a new tool to help companies comply with the EU General Data Protection Regulation. IBM's Guardium Analyzer searches all the databases within an organization in order to find the information needed to comply with the GDPR. The tool lists the databases in order of the likelihood of failing a GDPR audit while giving the client recommendations needed to reduce risk.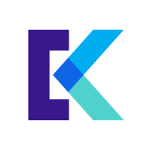 Keepsafe released a privacy-focused mobile web browser that aims to protect a user's browsing history from being shared or stored. Available for free on iOS and Android, the browser allows users to operate in settings that make their browser history free from cookies and caching, where everything is forgotten as soon as its closed. It also allows for a private mode in a regular browser.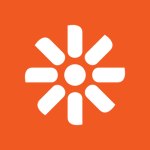 Content management system Kentico announced new capabilities for web content management, Global Newswire reports. Kentico EMS GDPR includes new features that are designed to help companies work towards compliance with the EU General Data Protection Regulation by integrating a data protection app that the company states will help businesses operate in Europe to manage consent, access or forget subjects' data, or even export customer data in a machine-readable format– all from a single control panel.

 In an effort to make passwords more secure, identity management company Okta introduced the PassProtect library to allow websites to access Have I Been Pwned to verify the safety and security of a password in real time, ZDNet reports. Removing a reliance on alerts or notifications, PassProtect is designed to keep a user up to date on any password vulnerabilities. Available as a browser extension, PassProtect uses Cloudflare's k-anonymity to cross-check a user's password with the Pwned Passwords database through an encrypted request.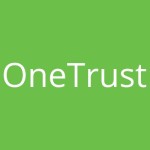 Privacy management software company OneTrust announced a new tool to help organizations handle data subject requests. The data subject access rights tool is designed to give companies a scalable process for handing individual rights requests from data subjects under the EU General Data Protection Regulation. Recent updates to OneTrust's DSAR tool gives organisations more options to customise and automate workflows, offers built-in translations to more than a 100 languages and enhances reporting and metric capabilities.
Comments
If you want to comment on this post, you need to login.