Tech solutions are increasingly a part of a privacy pros' purview. Here's a look at a crop of new privacy- and security-based tools that should perhaps be on your radar. Want your product featured? Email Joe Duball at jduball@iapp.org.
BigID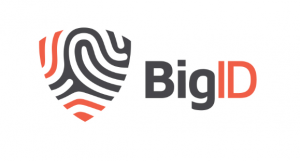 BigID's Data Pipeline Discovery will help the organizations track the transmission of sensitive information across high-speed data pipelines and help organizations comply with the California Consumer Privacy Act, EU General Data Protection Regulation and other privacy regulations. "Companies are embracing data pipelines to enhance the velocity of data processing in support of key business processes and workflows." BigID Chief Product Officer Nimrod Vax said. "BigID's new data scanning for data pipelines allows companies to recognize value from data pipelines while maintaining confidence that sensitive data in motion is handled in accordance with user consent and global privacy regulations."
Brave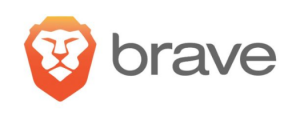 Brave 1.0, an open-source, privacy-enhancing browser, has launched. According to Brave, ads will be targeted to the user, their information does not leave the browser, and they can adjust the number of ads seen each hour. Those who opt in to ads receive Brave Rewards.
NAVEX Global


NAVEX Global announced two of its products have received privacy upgrades aimed at handling data subjects access requests under the CCPA. NAVEX's has added a DSAR tracking function to its EthicsPoint hotline and CCPA training course to its NAVEXEngage catalog. "The CCPA is a sweeping piece of legislation that will take effect in January 2020, affecting organizations who have customers who reside in California, the largest state in the U.S.," NAVEX Global General Counsel Shon Ramey said. "Providing best-in-class solutions to manage the effects of new and shifting regulations is part of NAVEX Global's broader mission to protect customers and help them stay ahead of regulatory and legal risk."
Tealium



Tealium has launched its Private Cloud, a storage platform with improved data privacy and security functions. The new platform can hold datasets for multiple organizations while offering layers of data security measures and mechanisms. "There is a serious need for compliance in the cloud, and for organisations concerned about properly maintaining and storing customer data in ways that meet industry regulations," Tealium Founder and Chief Technology Officer Mike Anderson said. "We have built a private cloud solution that gives our customers the chance to scale, organize and secure data with ease."
ZoomInfo



ZoomInfo's Compliance API has been launched to better display what personal data an organization holds and help it respond to consumers' data requests under the GDPR and CCPA. The solution offers compliance alerts and actionable remedies across business workflows. "What we realized is that same data asset can serve as a key input as companies work to comply with data privacy regulations," ZoomInfo Founder and CEO Henry Schuck said. "Because of our robust legal, privacy, compliance, and product teams, we are able to constantly think forward about the issues, regulatory or otherwise, that our clients grapple with every day.  The release of the compliance API is evidence of that."
Comments
If you want to comment on this post, you need to login.