David Bender has joined GTC Law Group as Special Counsel, Data Privacy. Before his transition, he worked at both AT&T and White and Case, where he founded the Privacy and IP practices, respectively. Bender also served as the International Technology Law Association has written more than 100 articles on law, privacy, and tech issues. "GTC Law Group looks forward to making David's expertise available to their clients and enthusiastically welcome him to the firm," the company said in a press release.
Wilkinson Barker Knauer has added Aaron Burstein as partner at the firm. Burstein has previous worked as a policy advisor with the National Telecommunications & Information Administration and the director for Privacy and Civil Liberties for the National Security Council. During his tenure with the NSC, he advised White House officials on privacy and cybersecurity. "Aaron's deep expertise in cybersecurity and privacy will be another great addition to our firm, and his experience and contacts at the FTC will deepen our consumer protection practice," said Managing Partner of Wilkinson Barker Knauer Bryan Tramont. "Aaron's character and work ethic also are a perfect fit for WBK, and he is sure to become a trusted advisor to our clients."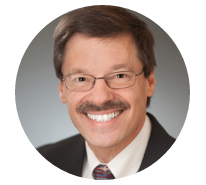 The Depository Trust & Clearing Corporation has added Allen Brandt, CIPM, CIPP/E, CIPP/US, to its roster as executive director, associate general counsel, chief privacy officer. His prior work includes roles with Vanguard Group, the Department of Homeland Security, and the Graduate Management Admission Council. He currently serves on the IAPP Research Advisory Board.
Nymity has hired Paul Breitbarth as director of EU-U.S. Data Protection Projects and Senior Solutions after his tenure with the Dutch Data Protection Authority. "As an expert on European and international data protection law, Paul has worked on various issues, including the GDPR, the EU-US Privacy Shield, and the collection and use of data for surveillance and counter-terrorism purposes," the company said in a press release.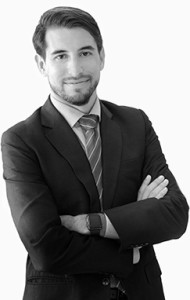 Formerly of BakerHostetler, Daniel Goldberg, CIPP/US, has joined Frankfurt Kurnit Klein + Selz as an associate in the Privacy & Data Security Group. There, he works with global companies on matters surrounding the collection and storing of data, breaches, and advertising-specific issues. A graduate of both the University of California and the University of Southern California School of Law, Goldberg also assisted in the creation of a tech startup, where he briefly served in an advisory capacity.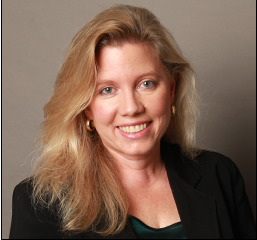 ID Experts has welcomed Kimberly Holmes as senior vice president and counsel, cyber insurance, liability and emerging risks. Previously, she served as vice president, product development for OneBeacon Insurance Group, a employment litigator for Jackson Lewis, and was a 15-year veteran of Chubb Specialty Insurance. "The combination of Kim's legal background and demonstrated innovation in the cyber insurance industry will bring critical insights to our clients that must strategically plan and appropriately respond to the growing threats of a data breach," said ID Experts Executive Vice President of Sales and Service Paul O'Mara.
Comments
If you want to comment on this post, you need to login.