Here's a list of the movers and the shakers in the privacy profession within the last month or so. Have a move or a shake of your own you'd like mentioned? Email acarson@iapp.org.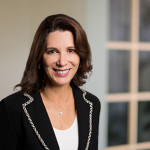 BakerHostetler has announced Laura Jehl, CIPP/US, will be joining as a partner and member of its Privacy and Data Protection team. Jehl joins BakerHostetler from Sheppard Mullin Richter & Hampton, where she served as a co-leader of the firm's privacy and cybersecurity practice and its blockchain technology and digital currency group. Jehl brings with her more than 25 years of experience counseling multinational companies on issues related to cybersecurity, data breaches, international and domestic data privacy laws, data transfer, big data controversies and compliance counseling. Ted Kobus, CIPM, leader of the privacy and data protection team, said, "Laura adds depth to our ability to assist clients in emerging technologies, such as blockchain and artificial intelligence, which are key focus areas for us and our clients."
---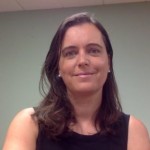 Lydia de la Torre, CIPP/US, joined Santa Clara University's School of Law as the inaugural Privacy Law Fellow and will contribute to the Privacy Law Certificate program. Professor Eric Goldman, supervisor of the Privacy Law Certificate, said, "Lydia's knowledge about and experience practicing privacy and data-protection law in the U.S. and Europe will enrich our community substantially," and called de la Torre an ideal choice to become the school's first Privacy Law Fellow. De la Torre is licensed to practice law both in the EU (Spain) and the U.S. (California).
---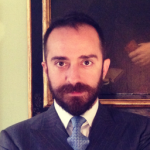 After merging with NCTM in 2014, Rocco Panetta announced the reopening of P&A | Panetta & Associati Law Firm as an independent firm based in Rome, Italy. Rocco said the firm has the "ambition to continue offering quality legal services, supporting its clients in managing the market revolution, to understand the rules, to compete locally or globally in a pervasive digital world, by properly setting cybersecurity parameters and transform their data into the main competitive leverage on the various markets and industrial sectors in which they play." Panetta is currently a member of the IAPP board of directors, the Steering Committee of IIP (Istituto Italiano Privacy), the IEL (Institute of Energy Law), the Center for American and International Law, the IBA (International Bar Association), and he is the secretary-general of the ICF (Italian Compliance Forum). 
---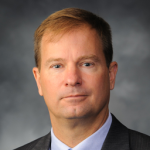 James Byrne, CIPP/G, CIPP/US, CIPT, FIP, was confirmed as general counsel for the Department of Veterans Affairs. Previously, Byrne served as the associate general counsel and was chief privacy officer at Lockheed Martin Corporation, where he was also the company's lead cyber and counterintelligence attorney. Byrne joined Lockheed Martin in August 2008 after nearly 25 years of professional experience in the military and federal government. Before leaving the government, Byrne served with the Office of the U.S. Special Counsel as the deputy special counsel, a career senior executive service position. 
---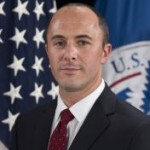 Sam Kaplan was appointed chief privacy officer for the Department of Homeland Security and will be responsible for the operation and coordination of the departments' program to protect individual privacy, including compliance with the Privacy Act of 1974 and the E-Government Act of 2002. Additionally, Kaplan will serve as the Department's Chief Freedom of Information Act officer and is responsible for overseeing all the Department's FOIA operations. Most recently, Kaplan was senior counsel for field operations in the Office of Chief Counsel at the U.S. Bureau of Alcohol, Tobacco, Firearms and Explosives.
---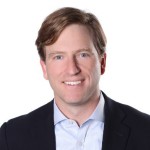 U.S. President Donald Trump announced the intent to appoint Christopher Krebs as the assistant secretary for infrastructure protection at the Department of Homeland Security. Most recently, Krebs was the director for cybersecurity policy for Microsoft's D.C., office where he managed Microsoft's U.S. policy work on cybersecurity and encryption issues. From 2007 to 2009, Krebs was the senior advisor to the assistant secretary for Infrastructure Protection.
---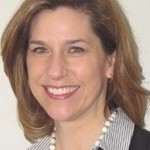 Jacqueline Cooney has joined Paul Hastings in their Washington, D.C., office as the senior privacy advisor. Cooney will utilize her experience to give clients both consulting services and legal advice in regards to regulatory compliance. Previously, Cooney was a consultant with Booz Allen Hamilton, where she managed the commercial privacy team and was responsible for finding solutions to help clients improve their privacy and data security regulatory compliance, as well as helping clients prepare and respond to data breaches.
Comments
If you want to comment on this post, you need to login.