Here's a list of the movers and the shakers in the privacy profession within the last month or so. Have a move or a shake of your own you'd like mentioned? Email mhulefeld@iapp.org.
Barbara Lawler, CIPP/US, CIPM, FIP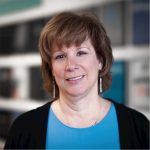 Data platform company Looker announced Barbara Lawler has joined the company as chief privacy officer and data ethics officer where she will lead the company's global privacy, ethics and accountabilities policies and practices. "Data privacy and ethics are increasingly important, and as an industry we need greater focus to ensure we are operating at the highest standards," Frank Bien, CEO of Looker. "Barb brings the experience and leadership to help Looker get there, and also move the industry forward to better practices and policies. We welcome her to the team and look forward to her guidance and expertise."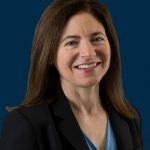 Davis Wright Tremaine announced former Department of Justice privacy head Nancy Libin will head the firm's privacy and security team and co-chair the firm's Technology + Privacy & Security practice. Most recently, Libin served as chair of Jenner and Block's data privacy and cyber security practice. Jeff Gray, the firm's managing partner, said, "Nancy is an outstanding lawyer, and we look forward to her continuing to expand the firm's practice, especially in light of sweeping new California privacy legislation and multiple newly launched federal privacy initiatives." Previously, Libin served as chief privacy and civil liberties officer at the U.S. Department of Justice and as counsel to then-Senator Joe Biden on the U.S. Senate Judiciary Committee.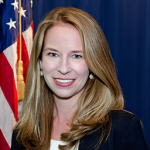 Covington announced former U.S. Federal Trade Commissioner Terrell McSweeny joined the Washington office as a partner in the Antitrust and Competition Law and Data Privacy and Cybersecurity Practice Groups. McSweeny, who was appointed as an FTC Commissioner in 2014, previously served as chief counsel for competition policy and intergovernmental relations for the Department of Justice's Antitrust Division, playing key roles in antitrust and consumer protection enforcement matters. "I am excited to join a firm that is well positioned to guide clients through the increasingly complex global antitrust, cybersecurity, and consumer protection landscape," McSweeny said. "I look forward to advising clients on their most pressing and complex legal issues and to practicing with outstanding colleagues."
Marketing agency Merkle appointed Simon Rice to fill the newly appointed Data Protection Officer for Europe, the Middle East and Africa. Rice will be responsible for the firm's compliance with the EU General Data Protection Regulation, acting as an independent advisor to Merkle while engaging with regulators. Previously, Rice served as lead security domain engineer at Lloyds Banking Group, where he supported cyber and data security programs. Rice also served as the head of technology (policy) at the U.K's Information Commissioner's Office, leading and developing its technical and information security expertise. Michael Komasinski, president of EMEA at Merkle, said, "We are delighted to welcome Simon to the agency. His unrivaled experience in the data protection field will prove invaluable as we work towards the continuing development of our rapidly expanding business in EMEA."
Carrie Parikh, CIPP/US, CIPM, PLS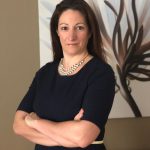 The New Jersey Office of Information Technology announced Carrie Parikh now serves as both the chief data and privacy officer and chief operating officer within the department, GovTech reports. Starting July 9, Parikh said one of the first initiatives was to focus on the privacy notices that are displayed across the state's websites. She added, "We're really looking at building the first privacy program from the ground up. So, it's exciting, yet challenging times."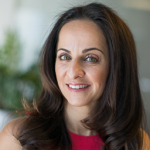 National television and video advertising sales, marketing and technology company NCC Media, owned by Comcast, Charter Communications and Cox Communications, named Noga Rosenthal as the company's chief privacy officer and general counsel. Most recently, Rosenthal served as CPO at Epsilon where she oversaw worldwide privacy, compliance and regulatory activities. Rosenthal is a longtime board member of the Network Advertising Alliance and serves on the IAPP Women Leading Privacy Advisory Board. 
Ray Thomas Jr., CIPP/E, CIPP/US, CIPM, FIP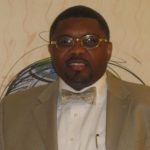 Ray Thomas, Jr. will serve as chief procurement privacy officer, a newly created position at IBM Corporation. A member of the leadership team of the Transformation & Operations Division situated within the Global Procurement Group, Thomas will cover business aspects of data privacy in the context of vendor management. Most recently, Thomas served as the specially-delegated IBM Attorney & Data Privacy Subject Matter Expert in the GPG. Currently, Thomas is on an international assignment based at the IBM Watson Internet of Things, headquartered in Munich, Germany. 
Comments
If you want to comment on this post, you need to login.