Here's a list of the movers and the shakers in the privacy profession within the last month or so. Have a move or a shake of your own you'd like mentioned? Email Molly Hulefeld at mhulefeld@iapp.org.
Microsoft has named Steve May, CIPM, its European data protection officer as it continues to prepare for the EU General Data Protection Regulation. May currently works as the privacy leader for Microsoft's Windows and Devices Group. "Steve developed a passion for privacy and data protection and has been instrumental in implementing privacy by design in complex technical situations across our platforms. He has also been engaging with various external stakeholders to provide transparency in our practices and bring valuable insights back into the company. This will serve him well in his work as the DPO representing our customers' data protection needs and rights in assessing Microsoft's data processing in [sic] an ongoing basis," Microsoft said in a statement.
---
Colin Battersby, CIPP/US, will join McDonald Hopkins LLC growing team of national cybersecurity lawyers. Previously, Battersby was co-founder and co-leader of the Cybersecurity and Data Privacy Team at Miller Canfield Paddock & Stone PLC. Speaking of the transition, Battersby said, "It was going to take a special opportunity to pry me away from Miller Canfield, but I was looking to grow my cyber and privacy practice, and the abundance of work here and the platform here will allow me to grow in that space. 
---
Morrison & Foerster partner Joseph Palmore has been named the new managing partner for the D.C. office. Palmore has been with the firm since 2014 and will continue to co-chair the firm's appellate and Supreme Court practice. Previously, Palmore served as counsel at the Federal Communications Commission and the Solicitor General's office.
---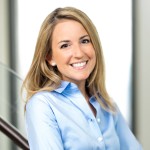 Hunton Andrews Kurth LLP announced Brittany Bacon was promoted to partner. Based in the firm's New York office, Bacon focuses her practice on assisting clients in identifying, evaluating and managing global privacy and information security risks and compliance issues.
---
In a move described as a "major coup," John Giannandrea joins Apple as the company pushes to capture the artificial intelligence market. Giannandrea will run the company's machine learning and AI strategy. Of the hire, Apple's Tim Cook said, "Our technology must be infused with the values we all hold dear," adding, "John shares our commitment to privacy and our thoughtful approach as we make computers even smarter and more personal." Previously, Giannandrea served as Google's chief of search and artificial intelligence.
Comments
If you want to comment on this post, you need to login.