Here's a list of the movers and the shakers in the privacy profession within the last month or so. Have a move or a shake of your own you'd like mentioned? Email mhulefeld@iapp.org.
Debra Farber, CIPP/E, CIPP/G, CIPP/US, CIPM, CIPT, FIP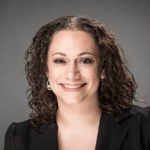 Debra Farber announced she is joining BigID as senior director of privacy strategy. Farber will lead initiatives related to privacy evangelism, industry collaboration, product innovation, and channel partnerships. Most recently, Farber served as Executive Consultant & Chief Privacy Officer at Cranium USA, a privacy and security consulting firm. Farber is the founding CEO of Farber Strategies and founder of Women in Security and Privacy, a nonprofit project that promotes the development, advancement and inclusion of women in the field.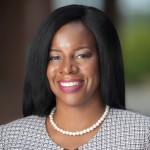 Michael Best announced Velvet Johnson has joined the firm's Privacy & Cybersecurity Practice Group as senior counsel in the Washington D.C. office. Previously, Johnson served in legal and policy roles within the U.S. Congress and the U.S. Department of Defense. Johnson will advise clients on internet policy, regulatory compliance, privacy and cyber-security related issues as well as cross-border business issues. This announcement follows two other additions to the practice group, Ryan Sulkin and Elizabeth Rogers, who joined the firm's Chicago and Austin office.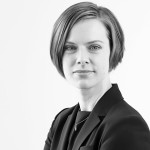 Amy Lawrence joins Frankfurt Kurnit as an associate in the firm's Privacy & Data Security Group. Lawrence will advise clients across industries in privacy and data security issues pertaining to the collection, storage, and use of data. Previously, Lawrence served as an associate with Morrison & Foerster and Davis & Gilbert where her practice focused on commercial litigation and regulatory enforcement matters concerning false advertising, unfair competition, and data privacy matters, as well as advising clients on all areas of advertising, data security, and privacy issues.
Caroline Louveauz, CIPP/E, CIPM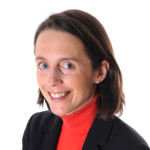 Caroline Louveaux was named Mastercard's new chief privacy officer. Louveaux has worked with Mastercard for more than a decade, leading privacy and data protection programs around the world. Louveaux will work out of Brussels and aims to place an emphasis on privacy by design and lead various compliance efforts. "There has never been a greater emphasis on privacy or questions about how companies are measuring up. Caroline will help us continue to build on the trust we've long established with robust privacy practices in the future," Mastercard General Counsel Tim Murphy said.
James Mariani, CIPP/US, CIPP/E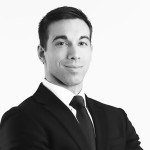 James Mariani joins Frankfurt Kurnit as an associate in the firm's Privacy & Data Security Group. Mariani will work on regulatory, operational and transactional matters related to data privacy and will also focus on incident response concerning cyber intrusion and data breaches. Previously, Mariani served as Assistant District Attorney at the Kings County District Attorney's Office, where he prosecuted cybercrime and complex fraud.
Comments
If you want to comment on this post, you need to login.