Here's a list of the movers and the shakers in the privacy profession within the last month or so. Have a move or a shake of your own you'd like mentioned? Email mhulefeld@iapp.org.
 Garrett Williams, CIPP/US, CIPM
Insurance company CNA appointed Garrett Williams, CIPP/US, CIPM, as senior vice president and chief compliance officer. In this role, Williams is responsible for the overall strategic leadership and direction of CNA's Enterprise Compliance Group. Previously, Williams was with State Farm insurance for over 20 years where he most recently led the company's Enterprise Compliance and Ethics department. Scott Weber, executive vice president and general counsel, said, "Garrett's industry experience, compliance expertise, and strong ethical perspective will strengthen CNA's compliance programs and ensure that CNA maintains a proactive and comprehensive approach to compliance." 
Chris Cwalina, CIPP/US, Jeewon Serrato, CIPP/US, Steve Roosa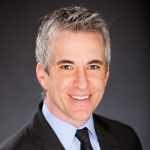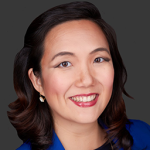 Norton Rose Fulbright added Chris Cwalina, CIPP/US, Jeewon Serrato, CIPP/US, and Steven Roosa to its global cyber risk Group. Cwalina will serve as the firm's global co-head of cyber risk, Serrato joins as head of data protection, privacy and cybersecurity in the U.S., and Roosa will head the firm's data lab. Daryl Lansdale, Norton Rose Fulbright's U.S.managing partner, said, "Our expanded Global Cyber Risk Group offers coverage around the world in all areas of information risk, including cybersecurity, privacy, e-discovery and governance. These new additions make us stronger than ever in this arena."
Christopher Ott, CIPP/US, Maryam Casbarro, CIPP/US, Brandon Graves, Rachel Marmor, Lyra Correa and Maayan Lattin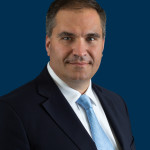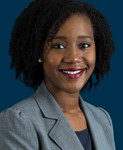 Davis Wright Tremaine has added six new lawyers to expand its privacy and security team. Christopher Ott, CIPP/US, joins as partner in the firm's Washington D.C. Most recently, Ott served as Senior Counterintelligence and Cyber Counsel with the Department of Justice's National Security Division. In addition to Ott, the firm added Brandon Graves, Rachel Marmor, Lyra Correa, Maayan Lattin and Maryam Casbarro, CIPP/US.
Predictive data science company TROVE announced the appointment of Jennifer Beckage, CIPP/US, to the company's board of directors. Beckage currently leads the data security and privacy team at Phillips Lytle, where she focuses on the cybersecurity, data breach litigation, risk management, privacy, regulatory law and law enforcement. Ted Schultz, CEO of TROVE, said, "As more and more of our clients' attention turns to safeguarding data, especially that of their customers, it's important for TROVE to underscore its ongoing commitment to data security. The addition of Jennifer Beckage to our board does just that."
Jennifer Davis, an attorney and former software developer, will serve as Arkansas' Department of Information Systems' first chief privacy officer, StateScoop reports. Davis will join the state's chief data officer, Richard Wang, to help ensure state agencies comply with privacy laws and to address the privacy challenges surrounding the state's data-handling practices. Davis said, "The idea of protecting our data has always been important, but I've also seen firsthand the results of inadvertent disclosure of data and what it can do to somebody." She added, "We want the citizens to trust that we are protecting their data from inadvertent disclosure and doing the right things with it."
Celie Niehaus
BBVA Compass, a subsidiary of Banco Bilbao Vizcaya Argentaria, announced Celie Niehaus as the bank's chief compliance officer and a member of its management committee, PR Newswire reports. In this role, Niehaus will oversee all compliance activities for the bank, including rules and regulations that govern anti-money laundering, consumer, investment and corporate practices, among others. Previously, Niehaus served as the chief compliance officer for Capital One Retail and Direct Bank and Enterprise Services, and was also the company's chief privacy officer.
Comments
If you want to comment on this post, you need to login.