Here's a list of the movers and the shakers in the privacy profession within the last month or so. Have a move or a shake of your own you'd like mentioned? Email mhulefeld@iapp.org.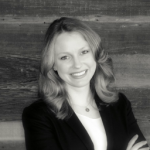 Greenberg Traurig announced Kate Black has joined the firm's San Francisco office as shareholder and member of the firm's cybersecurity, privacy and crisis management and intellectual property and technology practices. Her practice focuses on data privacy and information protection issues in the areas of consumer technology, digital health and genetics. Previously, Black served as 23andMe's first ever global privacy officer and and senior counsel.
Donna McPartland, CIPP/US, CIPM, FIP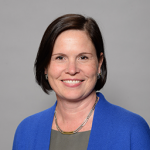 Donna McPartland joined the College Board as chief privacy officer and associate general counsel where she will lead the privacy program, helping to ensure alignment of the legal, policy, compliance, and operational aspects of privacy at the College Board. Previously, McPartland served as counsel for the Privacy, Cybersecurity & Data Protection Group at Arent Fox. Prior to that, McPartland was chief privacy official, compliance director, and corporate counsel for GMAC, makers of the GMAT exam, where she led the global data privacy and ethics and compliance programs. 
Luis Alberto Montezuma, CIPP/C, CIPP/E, CIPP/US, CIPM, FIP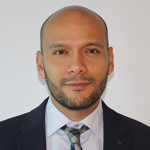 Luis Alberto Montezuma has been appointed deputy assistant to the chair of Colombia's Data Protection Authority, the Superintendent Delegate for the Protection of Personal Data. In this position, Montezuma will provide advice to the Chair of Colombia's Data Protection Authority on issues related to the protection of personal data in Colombia, data protection regulations, and cross-border transfer rules.Prior to joining the Colombian DPA, Montezuma worked as a data protection specialist and a compliance attorney at Frontera Energy Corporation, the law firms of Vanegas Morales and Acciones Constitucionales, and at the University of Los Andes. He also served as a Data Protection Consultant for the European Union.
Verrill Dana announced Nadine Peters will join the firm's heath care group as a partner in the Boston office. Peters will focus on HIPAA and other privacy laws, human subjects research regulations, genomics research, electronic health information exchange, distributed data research networks and consumer health technology and mobile applications. Most recently, Peters served as deputy general counsel at the Patient-Centered Outcomes Research Institute, an independent non-profit organization authorized under the Affordable Care Act to fund comparative effectiveness research. 
Peter E. Sand, CIPP/C, CIPP/E, CIPP/G, CIPP/US, CIPM, CIPT, FIP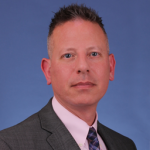 Indiana University announced the hiring of Peter Sand as its first chief privacy officer. Sand will lead universitywide privacy efforts, including IU's compliance with HIPAA, and will be responsible for handling and protecting institutional and personal data in accordance with state and federal laws and industry best practices. Most recently, Sand was the senior manager of privacy and customer trust with Amazon Lab126. Previously, he served as the director of Privacy Technology at the U.S. Department of Homeland Security and one of the founding members of the DHS Privacy Office.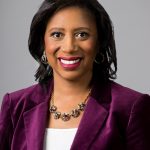 BakerHostetler announced Eulonda Skyles has joined the privacy and data protection team as partner in the D.C. office. In her position, Skyles will offer advice on state and federal privacy requirements as well as negotiating cross-border technology agreements, paying particularly close attention to compliance matters and creating systems to safely share, store, and recover intellectual property and other personal data assets. Previously, Skyles served as associated general counsel for privacy and data security at Capital One. 
Comments
If you want to comment on this post, you need to login.