Here's a list of the movers and the shakers in the privacy profession within the last month or so. Have a move or a shake of your own you'd like mentioned? Email mhulefeld@iapp.org.
Robert Blamires, CIPP/E, CIPP/G, CIPP/US, CIPM, CIPT, FIP, PLS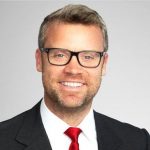 Latham & Watkins announced Robert Blamires has joined the firm's San Francisco office as a member of the Technology Transactions Practice. "We are thrilled to welcome Rob to the firm, particularly in the Bay Area where our innovative clients regularly seek our counsel in navigating the complexities of the rapidly changing laws governing data and proprietary technologies," San Francisco Office Managing Partner Kirt Switzer said. "Rob's experience aligns with the growing needs of the companies we serve and his command of both US and EU data privacy law makes him a great asset for our clients." Previously, Blamires was with White & Case, where he was a foreign legal consultant in the Intellectual Property Group, with a focus on data privacy and technology transactions.
Odia Kagan, CIPP/E, CIPP/US, CIPM, FIP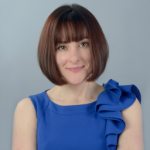 Fox Rothschild announced Odia Kagan has joined as a partner and chair of the GDPR Compliance & International Privacy Group in the firm's Philadelphia office. Mark McCreary, Fox's chief privacy officer and co-chair of the firm's Privacy & Data Security Practice, said Kagan is an "outstanding addition" and added, "Her extensive knowledge of privacy and data security regulations and her international experience handling GDPR and EU compliance matters adds tangible value to our clients as they face the growing proliferation of regulatory schemes in various jurisdictions." Kagan is a member of the IAPP's Publications Advisory Board and co-chair of the local KnowledgeNet chapter in Philadelphia.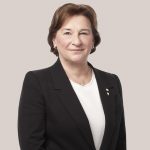 Fasken announced Jennifer Stoddart, the former privacy commissioner of Canada, joined the firm's Privacy and Cybersecurity Group as a strategic advisor. Previously, Stoddart served as the chair of the Commission d'Accès à l'Information du Québec and was appointed Canada's privacy commissioner in 2003, where she served until 2013. Peter Feldberg, managing partner at Fasken, said, "Jennifer is one of the best-known names, known to regulators and organizations around the world, in the increasingly important area of privacy law," adding, "As an international leader in privacy, she can provide exceptional guidance and advice to our clients."
Comments
If you want to comment on this post, you need to login.