Here's a list of the movers and the shakers in the privacy profession within the last month or so. Have a move or a shake of your own you'd like mentioned? Email mhulefeld@iapp.org.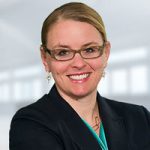 Stradley Ronon Stevens & Young Partner Kristin Jones was appointed to co-chair of the firm's health care practice group where she will oversee attorneys across the firm in areas including regulatory oversight, health information privacy and security, health care finance and transactional issues. Jones advises clients on government-funded insurance programs, federal and state health information privacy and security laws, licensing laws and regulatory strategies.
Morrison & Foerster announced Kristen Mathews joined the firm's privacy and data security practice as a partner in the New York office. Mathews, who was previously the head of Proskauer's privacy and cybersecurity group, represents the eighth lateral partner to join the firm's New York Office in the past year. Mathews advises clients on complying with data laws, protecting data in critical transactional matters and data breaches.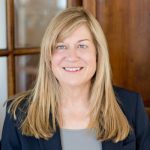 PebblePost appointed Cathy Mulrow-Peattie as lead general counsel, privacy officer and secretary where she will oversee corporate, commercial, privacy and other legal matters. Previously, Mulrow-Peattie served as senior managing counsel for Mastercard's enterprise security solutions. She joins PebblePost's leadership team following the recent closure of the company's Series C financing.
Pedro Pavón, CIPP/US and Omar Salazar, CIPP/US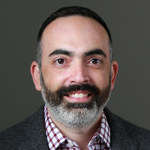 Pedro Pavón, associate general counsel for Global Data Protection at Honeywell International, and Omar Salazar,  senior counsel for British United Provident Association's international markets, were honored with the "Top Lawyers Under 40" award as the Hispanic National Bar Association's 10th Annual Corporate Counsel Conference. HNBA's awards committee selected 36 lawyers from across the country who have demonstrated professional excellence, integrity, leadership, commitment to the Hispanic community and dedication to improving the legal profession. 
Comments
If you want to comment on this post, you need to login.