Last night, at the IAPP summer picnic, VP of Research and Education Omer Tene took the opportunity of having buckets of ice around to accept an ALS Ice Bucket Challenge in front of friends, family and co-workers. You can see the results here:
He also took the opportunity to challenge the Center for Democracy and Technology's Nuala O'Connor and the Future of Privacy Forum's Jules Polonetsky. We eagerly await their Ice Bucket videos. 
And, if you didn't appreciate the quality of the video above, we do have some photos that detail the drenching in more detail:
1: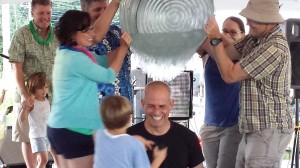 2:
3: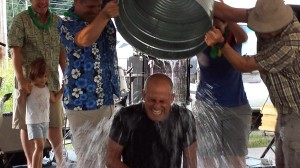 For more information on ALS research and how to donate to the effort to find a cure for ALS, please visit the ALS Association Web Site.
Comments
If you want to comment on this post, you need to login.